Former Three Lions captain Rio Ferdinand has renewed his calls for England to develop an "identity", insisting the disparity between the country's youngsters and first team is far too great.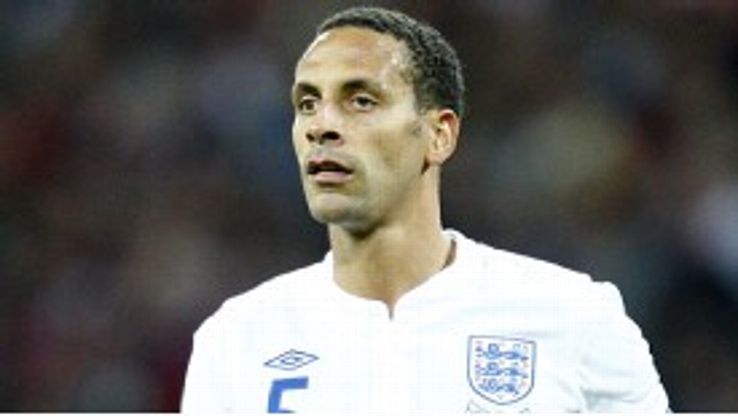 Ferdinand retired from international duty in May and shortly after, he called for reform, insisting England have no distinct "DNA" when compared to the likes of Italy, Spain and Germany.
The 34-year-old believes England's failure at major tournaments on all levels is down to the lack of a uniform playing style.
"What is our identity?," Ferdinand said. "I've said that on Twitter I don't know how many times and people come back and say, 'What are you talking about?' But what is our identity?
"We started to see something when Glenn Hoddle was in charge, [there was] a bit of an identity then, free-flowing football and you would say we were starting to get an idea of the pattern of what he wanted to implement in the team.
"Since then I don't think we've actually really seen an identity, where you could say, 'that's an England team,' where you look at the under-21s and go, 'that's an England team'."
As he did in June, Ferdinand alluded to the success of World Cup champions and Euro 2012 runners-up Italy as evidence that consistent tactics result in success.
"If all the names were taken off the back of the shirts and the colours were changed, you couldn't go in there and say, 'that's an England team, that's our identity, that's the way we play," he added.
"That's from the under-16s right up to the senior team. Whereas you look at an Italian team, a Dutch team, a Spanish team, a German team or a Brazilian team, without seeing the names on the shirts, you would identify them because they're working from a script.
"You could put an under-16 lad into the senior Spanish team or Italian team, he might not have the attributes in terms of physique and speed to be able to deal with it, but positionally I'm sure he'd know what to do because that's what they're taught, day in, day out.
"I just don't think you see that connection between our [senior] team and the under-21s, or the under-17s and the under-20s team and the senior team, and I think that doesn't bode well for the England team."