St Etienne striker Robert Beric ruled out for rest of season with knee injury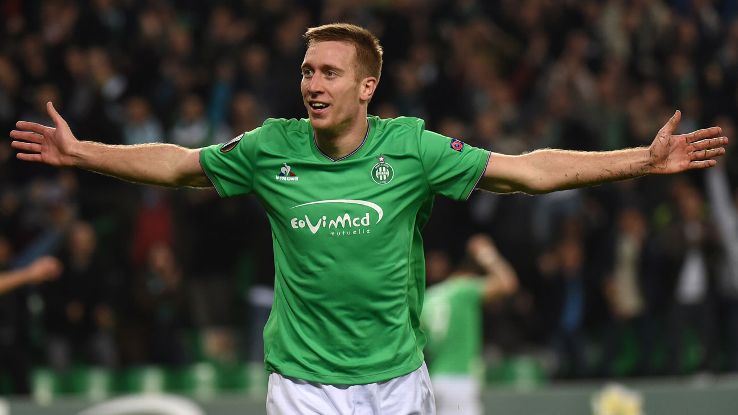 St Etienne have confirmed that €6 million summer signing Robert Beric is out for the season after suffering a cruciate ligament injury in Sunday's Rhone derby loss to Lyon.
Beric, 24, hurt his right knee during St Etienne's 3-0 defeat following a robust tackle from behind from Lyon midfielder Jordan Ferri.
Ferri, 23, received a yellow card for the foul but St Etienne manager Christophe Galtier has called for the player to be further sanctioned.
In the short-term, the Slovenia international's injury will come as a blow to Slovenia, who face a two-legged playoff against Ukraine this month in what is their last chance to qualify for next summer's European championships in France.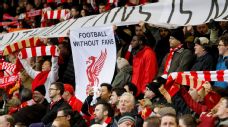 St Etienne are likely to suffer badly from his absence, however, having invested heavily to sign the player from Rapid Vienna.
Brought in to compensate for the loss of top scorer Max-Alain Gradel to Bournemouth, Beric had already scored three times in Ligue 1 and twice in the Europa League this season.
Ferri, who has apologised for injuring Beric, said that his challenge was not as bad as it had been made out to be.
"My tackle was hard but like all the fouls that there were in the match," he told Le Parisien. "I don't think it was an assault like I've read.
"Admittedly the tackle caused an injury but if I'm called before the disciplinary commission, a lot of others should be every week."
Ferri was also criticised by St Etienne for apparently gloating about Lyon's victory but once again he said that the visiting bench were the origin of the problems.
"I was getting insulted throughout the match," he said. "I didn't respond with words -- I made a signal for them to keep quiet.
"Admittedly I maybe shouldn't have done so. Given the result, I expected a scuffle [at full-time] and I tried to stay calm.
"They said to us that we lacked humility but last year they didn't demonstrate a lot."