Zidane, Ronaldo, Real Madrid unlikely to catch Barcelona - McManaman
Former Real Madrid player Steve McManaman has backed former teammate Zinedine Zidane to succeed as Los Blancos coach, but has cautioned it will be difficult to make up the ground on Barcelona in the short term in part due to Cristiano Ronaldo's advanced age.
McManaman played at the Bernabeu from 1999-2003, winning two La Liga and Champions League crowns in that span.

Real Madrid

Atletico Madrid
Game Details
Barcelona won an historic Treble of La Liga, Copa del Rey and Champions League titles last season and currently enjoy an eight-point advantage in the league and look favourites to defend their domestic and European cups.
Speaking to Omnisport on Friday, McManaman was full of praise for the French coach, though pessimistic about their chances to overtake the Catalans.
"I think Zizou will be a wonderful coach, I really do, but the fact that he is chasing down this Barcelona side -- it is going to be very, very difficult for them because the best player at Real by a long way is Ronaldo and he is 31 now.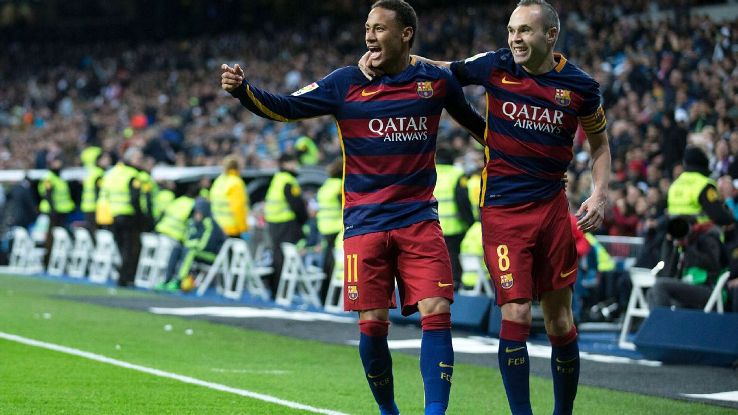 "Whether he is coming to the end of his superpowers I don't know but he is certainly the wrong end of 30, while Barca seem to be getting better and better to be very honest.
"The team that are formed at Barcelona at this moment are wonderful so I think it is going to be very hard for Real Madrid to catch them in the near future, certainly over these next couple of years.
"Unless they go out and spend trillions of pounds which of course they can't at this moment in time [due to their FIFA transfer ban].
"I think it is going to be difficult for Zizou but I think he is going to be a great Real Madrid manager anyway."