Mauricio Pochettino says Gary Neville needs more time at Valencia
LONDON -- Mauricio Pochettino says Gary Neville needs time to succeed at Valencia after Los Che's 7-0 defeat to Barcelona on Wednesday.
Former Manchester United defender Neville is yet to win in eight La Liga matches since taking charge of Valencia in December and he described the thrashing at the Camp Nou in the Copa del Rey semifinal first leg as "one of his worst experiences in football."
After the match, the hashtag Nevilleveteya -- which translates to "Neville go now" -- was trending on Twitter in Spain, while the club's legendary former goalkeeper Santiago Canizares called on Neville to apologise and resign.
Like Neville, Pochettino knows the difficulties of managing in an alien country without speaking the language, and he compared Neville's situation to the one he encountered at former club Southampton, calling for the 40-year-old to be given time.
"When he took over the team they were a in a difficult moment but it is difficult for me to give an opinion because it is impossible for me to know everything that has happened," the Spurs coach told a news conference.
"But always, it is not easy to take over a team who have started the league and are not in a very good condition and then build your own shop.
"I know this because I took over Espanyol and Southampton when they were both in difficult moments. It takes time for you to set up your bases and allow the foundations to settle. Sometimes you need more time but it is difficult for me to give my opinion about what happened in Valencia or what is happening with Gary."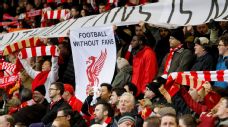 Asked how different managing in Spain is to managing in England, the former Espanyol boss replied: "I can only speak of my time at Southampton and it is not so much the leagues as every game that is different and every club is different. Every club has its difficulties and you can find different problems.
"My only opinion is that I wish him well because he deserves it -- he is a great man and a great professional and sometimes you need to be a bit lucky."
Dan is ESPN FC's Tottenham correspondent. Follow him on Twitter: @Dan_KP.