Gary Neville dismisses 'ludicrous' claim that Valencia move was PR stunt
Valencia coach Gary Neville has hit out at a claim that his appointment was a PR stunt orchestrated by club owner Peter Lim and agent Jorge Mendes, describing it as "nonsense" and "ludicrous."
Former Manchester United defender Neville was a surprise choice to take over when Nuno was fired in November amid discontent from some fans about Lim's running of the club and the influence of Mendes.
El Pais reporter Diego Torres claimed Lim had asked Mendes to find a new coach who was not represented by his agency and former Manchester United chief and Chelsea executive Peter Kenyon acted as a go-between before Neville, who had been coaching for England, was appointed.
The story also claimed that Nuno continues to watch every Valencia training session on video before relaying his thoughts to Neville and Mendes.
It alleged that Portuguese agent Mendes was concerned about "protecting his investment" in Valencia players such as Joao Cancelo and Danilo Barbosa.
But Neville told a news conference ahead of Valencia's Copa del Rey tie against Granada on Wednesday that the story was a "fantasy."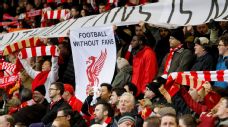 "Is the journalist in here? No? I've never heard anything so ludicrous in my life," Neville said. "It's a fantasy story with absolutely no truth whatsoever.
"I don't really know what to say, to be honest with you. It's just nonsense. In England I would use a swear word -- but I'm not quite sure the translator will be able to get it in the correct context."
Neville was also asked for his thoughts on the sacking of Real Madrid coach Rafa Benitez days after the 2-2 draw between their teams.
He said he thought Benitez was a "fantastic coach" but added: "Having been in the media of football, broadcasting, for the last four-and-a-half years, I'm never surprised by anything I see in respect of managers losing their jobs.
"It's never something I wanted when I wasn't a coach, and it's not something I want to see when I am a coach.
"But I'm not surprised by anything I see in football any more. The average tenure of manager and coach is getting shorter, unfortunately, but we have to accept it."
Neville said there were similarities between Zinedine Zidane stepping up to take the Bernabeu job and his own appointment at Valencia.
"I did not shy away from fact I had not coached before as a head coach," he added. "It is a very difficult job. Everybody has to coach their first game once: even the more experienced coaches did that.
"The idea there is a perfect, template coach does not exist. Experienced coaches fail, young coaches succeed, and vice-versa. It's a difficult job. Everybody needs an opportunity, like I got here."
Neville told reporters he would rotate his team for the game against Granada and urged his players to replicate the performance they had put in against Madrid.
"Granada have fantastic qualities as a team, and if we drop below our level against Madrid in our concentration and application, we'll struggle," he said.