David Villa opens up about his switch from Barcelona to Atletico Madrid
World Cup winner David Villa has revealed that a reduced amount of game time prompted him make the switch from Barcelona to Atletico Madrid in 2013.
The 34-year-old, who now plays for New York City FC in MLS, enjoyed a fruitful three seasons at the Nou Camp playing alongside Lionel Messi. The Spain international scored 48 goals in 119 appearances for the Blaugrana, winning a total of eight trophies in the process.
In July 2013, however, the striker left the reigning La Liga champions to join Diego Simeone's Atleti side in a €5.1 million deal.
"I had a contract at Barcelona, and they wanted me to continue, but I felt like I had lost prominence and I wanted to get it back at another club. I went because of that," Villa told beIN Sport.
"I have always said playing with Messi was fantastic. I just decided to leave because I lost my spot.
"I always tried to be a realist about where I was, where I could reach, but I lost game time and I wasn't playing because of technical decisions.
"The easy way would have to stay at Barcelona and win titles but I wanted to be on the pitch. I looked for an exit.
"People said a lot of things about other things, but it was simple, I decided to leave because I didn't want more time on the bench than on the pitch."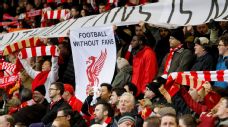 The move to the Vicente Calderon ended up being a good one for Villa, who helped Los Colchoneros pip Barca to the 2013-14 La Liga title.
"It was a fantastic year, because it was not easy," Villa said.
"At Atleti everything turned out well on all levels, and it's one of the best memories I will have.
"Simeone has a way of playing and he knows how to win and the way to win. He has something important, that all players follow him."