Elche fans to be punished for racism
Two Elche fans are to be fined four thousand euros each and banned from attending sports events for 12 months after directing racist abuse at Granada defender Allan-Romeo Nyom during a game on Oct. 26.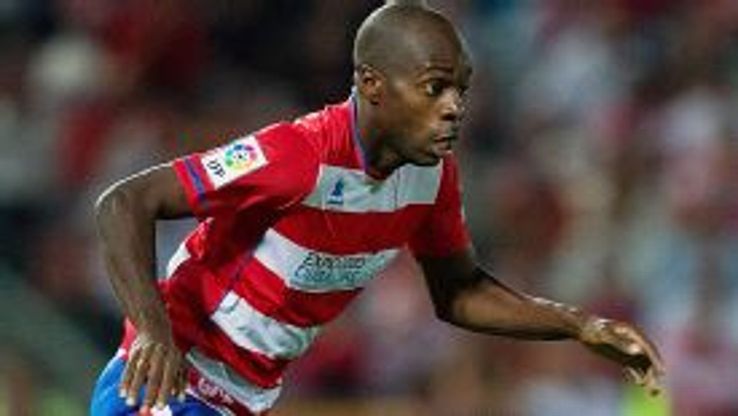 Referee Carlos del Cerro Grande stopped the match at Elche's Estadio Martinez Valero in the 89th minute so that the stadium announcer could instruct those who had been making monkey noises to stop.
Nyom himself had drawn attention to the chants by refusing to take a throw-in, before booting the ball into the section of the stand where Elche's Jove Elx ultras were situated.
According to local press reports, police identified two individuals as those guilty of making the noises. Both the club and supporters' group, Agrupacion de Penas del Elche CF, later issued statements acknowledging that the abuse had taken place and expressing regret, but stopping well short of apologising to Nyom.
These attempts to play down what happened appear to have been successful with an antiviolence authority (made up of a mixture of football administrators and public officials) praising in their findings the referee, Elche and the "vast majority" of fans at the game "for supporting, at all times, the ending of the racist and xenophobic chants which could be heard during the game".
A La Liga club whose supporters are found guilty of racist abuse can be fined up to sixty thousand euros and have their ground closed for subsequent games.
However, it appears the punishments in this case will only be directed at the two individuals deemed to have been involved. Four other fans are to be fined three thousand euros and banned for six months for clashing with police at the game.
It is rare for such cases in Spanish football to attract so much attention in the local media. In this case, however, both AS and Marca have covered the incident and the punishments handed down -- perhaps because Del Cerro stopped the game and then included details of the incident in his official report.
Last season, Barcelona defender Dani Alves drew attention to monkey noises directed at him during a Copa del Rey game at Real Madrid's Estadio Santiago Bernabeu, and Real Betis midfielder Nosa complained that his own fans had racially abused him during a match.
Alves was criticised by some pundits in Spain for hypocrisy, while Nosa had to apologise for having reacted in frustration to the abuse with his own offensive gesture towards the stands.