Elche fans admit racist abuse
Elche's main supporters group has admitted that racist abuse was directed at Granada defender Allan-Romeo Nyom at Elche's Estadio Martinez Valero on Saturday.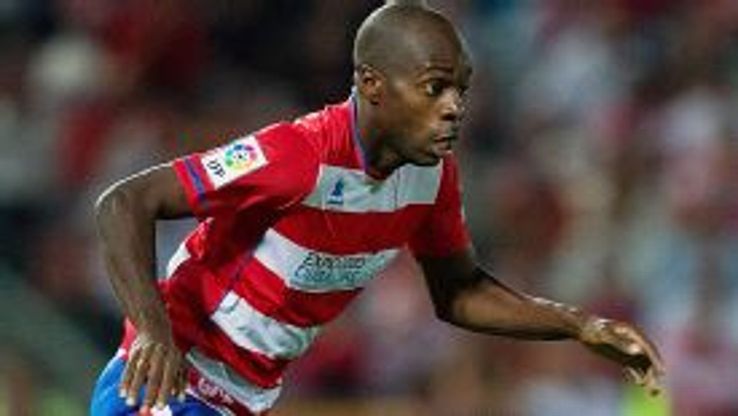 Referee Carlos del Cerro Grande stopped the game, won 1-0 by Granada, in the 89th minute so the stadium announcer could tell those inside the ground who had been directing monkey chants at the player to stop.
Video footage shows the French full-back displaying his anger at the chanting, kicking a ball into the crowd and refusing to take a throw until action was taken.
Fans group Agrupacion de Penas del Elche CF later issued a statement acknowledging that the abuse had taken place, expressing regret but stopping well short of apologising to Nyom.
"The Agrupacion regrets the contempt shown towards an opponent, for the serious consequences which can be taken as a result against the club, set out in the law against violence, racism and xenophobia, and for the negative image which this gives of our fans," the statement said.
According to local press reports, police in Elche identified two members of ultras group Jove Elx as being among those guilty of the abusive chanting.
A La Liga club whose supporters are found guilty of racist abuse can be fined up to €60,000 and have their ground closed for subsequent games.
Del Cerro Grande's official report on the game explained what he had heard and how he had dealt with the situation.
"In minute 89 of the game, after the ball went over the line for a Granada throw-in, the fans in the corner closest to that action, all followers of Elche, began to make the onomatopaeic noise of 'monkey' in a repeated fashion, directed towards the player of black origin [sic] of the visiting team -- Allan Romero Nyom," the report said.
"Immediately I proceeded to apply the 'Protocol for actions against Racism, Xenophobia and Intolerance in Football' and asked the on-pitch delegate to communicate over the stadium loudspeaker that this behaviour by the public must immediately stop. After this action was taken, it did not occur again during the rest of the game."
The official's action came in a week in which Manchester City midfielder Yaya Toure suffered racist abuse during a Champions League game at CSKA Moscow.
Barcelona right-back Dani Alves is among a number of La Liga players to have condemned racist behaviour by opposition supporters in the past, but action is rarely taken against those perpetrating it.
"It does not just happen here," Alves said after a Copa del Rey game at Real Madrid in January. "I go through this constantly in all the grounds I go to. It is a shame, as fans can like you or not, and there can be heated moments within games, but the crowd should just support their own team."