Why Atletico, Simeone should be worried by how they lost the Madrid derby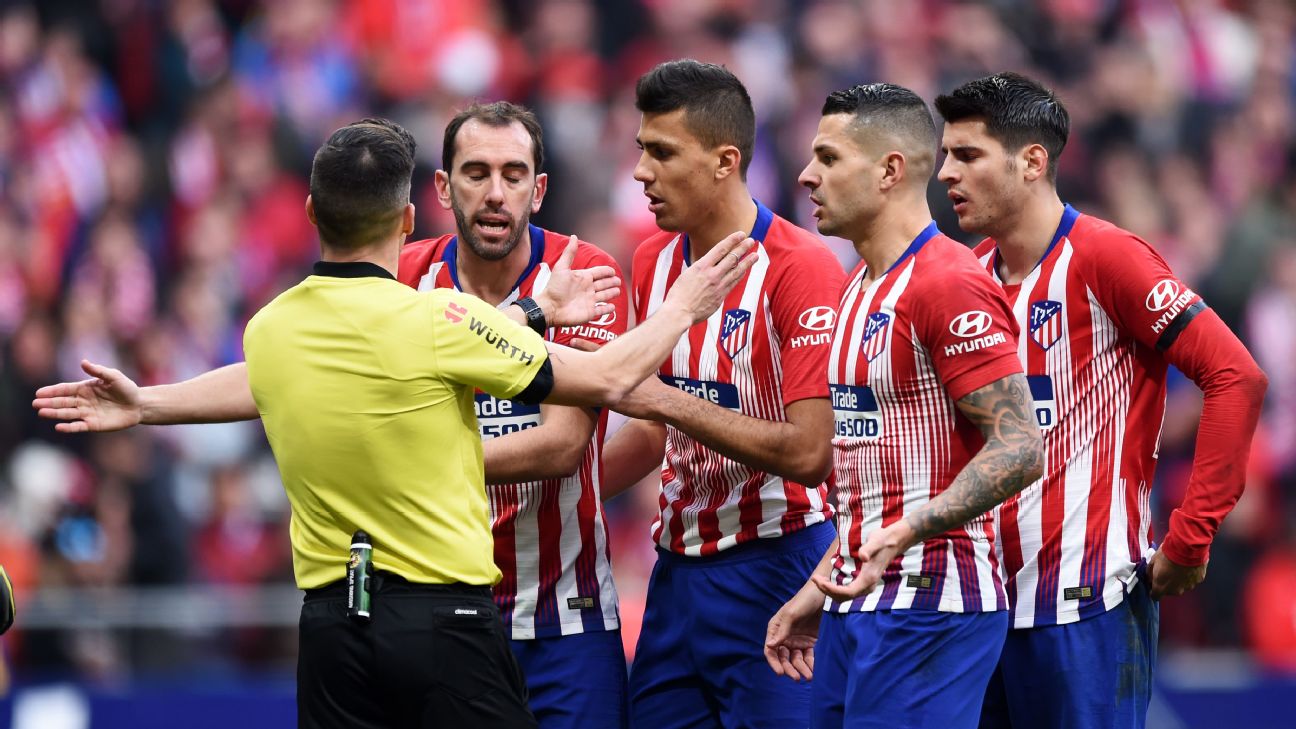 The biggest conclusion from Saturday's 3-1 win isn't that Madrid are back in the title race, that Diego Godin's final La Liga battle with los Blancos finished in a miserable way for such a titan of Atletico's recent history, or even that Gareth Bale's 100th Real Madrid goal is a brilliant "take that" message to his critics. The inescapable sentiment after Atleti were toyed with, and then torn apart, is that something pretty important is wrong with Diego Simeone's side. Perhaps even his regime.
Atletico have been Barcelona's principal -- indeed only -- title challengers for some months. They're still in a position to make it to the Champions League final, which is to be held in their impressive, boisterous, new Metropolitano stadium. They are still hard to defeat, they still sometimes win 1-0 and, in honesty, Saturday was their first home loss in la Liga this season.
But sadly for them, those snapshots don't paint the whole picture. In terms of the things that once made Atleti great for their fans and horrible for their foes, this was an absolutely pitiful display.
Having been out-jumped defensively three times in a row last week at Real Betis during the move that cost los Rojiblancos three points ahead of this Derbi, I think the very least Atleti's fans could have expected was that it wouldn't happen again. But the breakthrough moment here came when Sergio Ramos won a header in Jan Oblak's penalty area, up against three opponents, and still managed to impose himself aerially to set up the loose ball from which Casemiro acrobatically smashed home the opening goal.
Just pause for a moment. Remember when Atleti won the title in 2014? They barely lost a defensive header all season and scored a flood of headed goals from offensive set plays. No longer. Every time the ball was floated toward their goalmouth, there was the hint of panic from Simeone's players and the perceptible sound of Los Colchoneros' fans chewing their nails.
OK. Point No. 1 about Atleti's lack of identity: their Jekyll and Hyde change of character from what we've grown to know and love to what they are now.
Next? Giving the ball away, not working to cover your direct opponent -- these were anathema throughout the vast majority of Simeone's eight years in charge of a club he has taken to the greatest sustained success in its entire history. Traits forbidden, hated and almost never seen from his squad.
More, Atleti used to be utterly horrible to play against for rivals either domestic or European. They harassed you, chased you, barged you, out-fought you; they scared the living daylights out of most opponents. No longer. Last week at Betis, again during the move that ended with Felipe Luis giving away a penalty and Quique Setien's team winning 1-0, Angel Correa simply refused to sprint the roughly three meters with his man, Andres Guardado, that would have prevented the cross from which the goal resulted. Utter, unpardonable laziness.
This week, Correa still started against Madrid. OK, Koke wasn't fit to make the squad, but there were alternatives and they weren't used. There was a day -- in fact, there have been thousands of them -- when such a sin as the one the Argentinian winger committed last week would have brought him not just a ferocious dressing down from Simeone, but he would have been dropped, even sent to the stands for a week or two, just to reflect upon the error of his ways.
However, against Madrid, he was pardoned and made the XI. What was Correa's reply to the manager who had pardoned him and allowed him a second chance?
When the press was on from Madrid, with Sergio Reguilon moving in from one side and Vinicius from the other, what did Correa do? He surrendered possession cheaply and while the man in black (Simeone) raged at him and cursed to the afternoon skies, Madrid broke down their left so that Vinicius was free to cause havoc.
Now, whether Jose Maria Gimenez fouled him inside the box or not is now a matter for arguments at the bar. VAR, not bar, is what counts. The combined refereeing talents in the Metropolitano and back in HQ at Las Rozas decided a spot-kick offence had been committed. And anyway, the key point is prevention is always better than cure.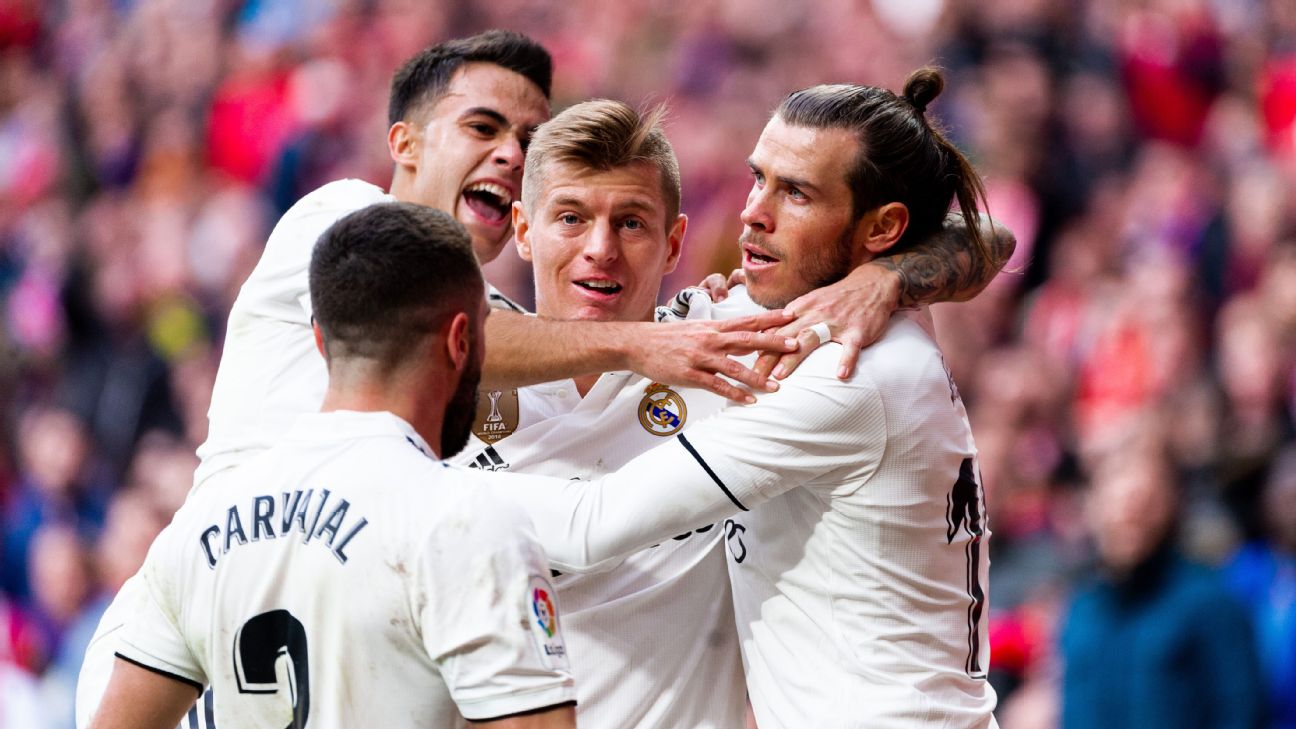 Maybe Gimenez made a bad challenge; perhaps he was incorrectly judged by the officials. If Correa had been tougher, shrewder and more determined in the first place, then the Madrid counter-attack, something they've turned into an absolute speciality, wouldn't have taken place. It could have been prevented and therefore wouldn't have needed Gimenez's "cure."
Just as an addendum, the complete lack of "No way am I losing this ball!" from Correa, directly contrasted with the bullish determination from Dani Carvajal to win a 30:70 challenge that should never have been his to win, in the lead-up to Madrid's opening goal. Los Blancos, to a man, wanted this more, worked harder, sweated through their shirts, risked bumps and bruises; they won not just because of talent, but because of attitude. Will to win. They displayed what was once Atletico's central DNA.
For the third goal -- a moment at which there was still over a quarter of an hour to play, but it was crystal clear that Madrid had already won the points -- Atleti gave the ball away cheaply again, were caught with Santiago Arias badly out of position and let the previously anonymous sub, Bale, score with comfort and joy.
And then came the thing which was both brutal to watch and confirmation that these are strange, strange times at Atleti. Playing in front of a rabid fan base that wanted to see how much its heroes really cared, they left Madrid to wander about the pitch passing gently to one another. Simeone's band of brothers, who once used "all for one and one for all" as a right of initiation for new players, actually sat back, didn't press and conserved energy. They looked limp and defeated, not just by the scoreboard, but physically and psychologically.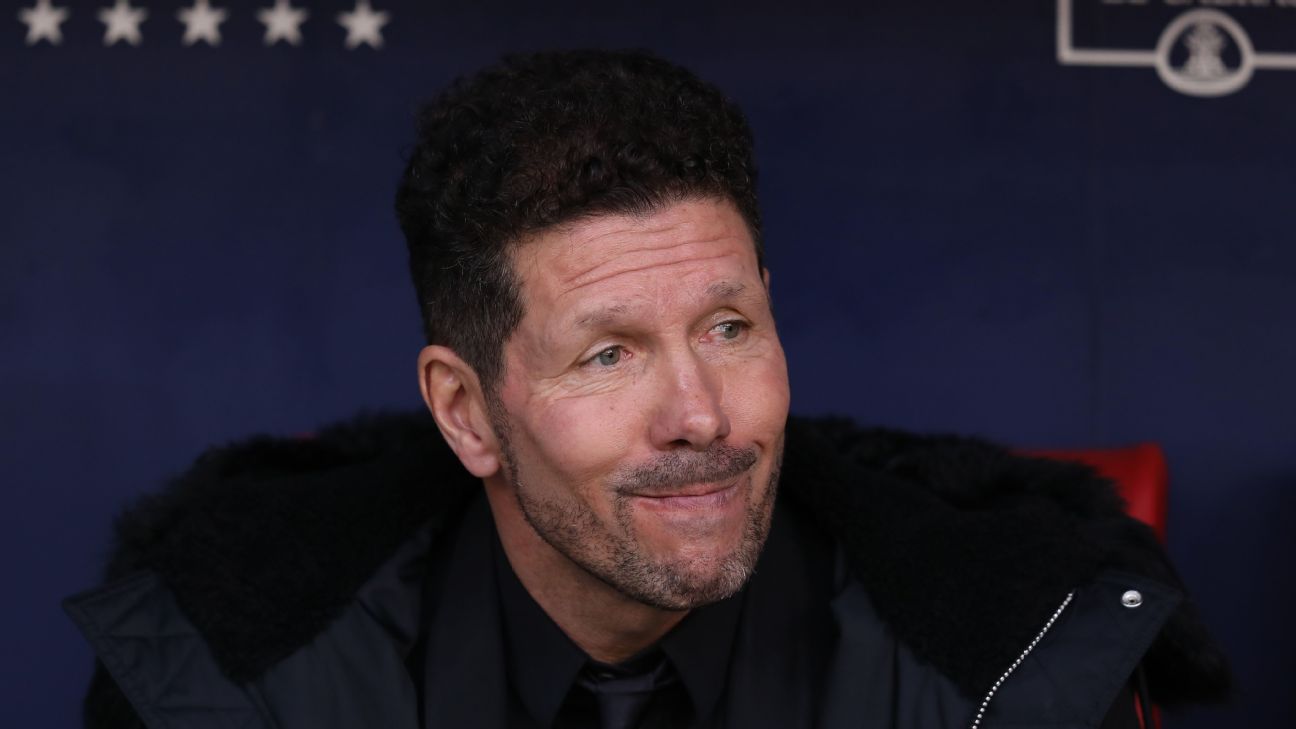 Losing is one thing, even if you lose two games in a week. What has no relationship at all with the previous eight years under Simeone, though, is the apparent lack of attention to detail, lack of personality, lack of aggression and lack of intensity that was shown here, all of which have been intermittent passengers on Atleti's journey this season.
Ultimately, having been the guys on the pitch, the players are to blame. But if we have all argued (and we have) the Atleti side that has won the Copa, La Liga, the Europa League and the European Supercup were always a personification of their ultra-competitive, ultra-aggressive coach, then he can't be blameless now.
Is it the case the Champions League dominates their consciousness so much that they are distracted? Can it be that the horrible option to hand the last 15 minutes of this ruinous Derbi to Madrid will save them sufficient energy to eliminate the Italian champions when they play?
I doubt Juventus will be looking at it that way. Cristiano Ronaldo & Co. will have loved seeing this limp, unrecognisable, error-prone side that, in truth, deserved to lose by a bigger margin and more resembles the failing side Simeone inherited than the one he has made feared and respected since taking over.
Troubling times if Atleti is your club. Onward and upward if Los Blancos are your guys.
This was just a game, and it's only February. But, honestly, it stank of Atleti failing to properly prioritise La Liga and, at a guess, was an indication that Simeone may well be mulling over a change to pastures new in the summer.