Zinedine Zidane's five most pressing concerns as Real Madrid manager
After drawing 1-1 at Real Betis on Sunday, meaning they've now dropped nearly 50 percent of the points available on the road this season, Pepe admitted it was "difficult" and "complicated" for Real Madrid to fight back and win La Liga. Already out of the Copa del Rey because of their own administrative incompetence, it is demonstrably the Champions League where Madrid, capable of performing weakly in the Spanish title race but winning the European Cup, have their best chance of glory.
It's early for Zinedine Zidane, and nobody is saying that it's totally impossible for Madrid to phoenix their way to the title, either. But just as an increasingly desperate search for a Champions League medal was emblematic of his time as a footballer with Los Blancos, so the tournament assumes paramount importance during his first weeks as their coach.
The first harsh fact is that it's just three short weeks until Madrid need to face the test of emerging intact from Roma's Olympic Stadium -- just as Luciano Spalletti seems to be steadying the Romans. Thus, short time in charge or not, here are the five highest priority matters in Zidane's inbox.
1. Focus on Gareth Bale
The Welshman is in the form of his life. It's true there were excelsior moments at Spurs, but he has never ever created and scored goals so prolifically (13 in 15 Liga matches) plus eight assists as part of a "failing" team. More important than the stats, Bale looks as comfortable, self-assured and central to Madrid's play as he has at any time since moving to Spain.
What's key for Zidane is getting Bale fit, keeping him fit and ensuring that he's as content in his position, as clear on his role and as effective as he's been thus far this season. Put simply, without him Madrid offer less threat, less pace, less power, less aerial ability and fewer options to break down packed defences.
As soon as Rafa Benítez was sacked, there were stories that Bale would rebel and push for an immediate departure to Manchester United where, as things stand, he'd not even be guaranteed to play Champions League football -- let alone win the thing. On the positive side, it was watching Zizou and the first Galactico era on television as a young man in Wales and England that first made Bale dream of joining Real Madrid, and then decide to join them instead of Manchester United in the summer of 2013.
Now, there's a chance for the new coach to inspire the world's [officially now] most expensive footballer. If the Frenchman can get his Welsh phenomenon fit, happy and firing on all cylinders, Madrid will be a far more dangerous proposition by the time they reach Rome.
2. Getting consistency from Cristiano Ronaldo
It was known from day one but confirmation is always helpful. Madrid were so intimidated by Ronaldo's potential reaction to Bale usurping him as the most costly footballer in history that they downplayed the Welshman's fee.
During their time in tandem, there's also no question that Bale has felt a lack of esprit de coeur from CR7. Whether it be Florentino Perez, the Madrid board, the club's press officers or fellow Real players, it's feasible that no player since Alfredo Di Stefano has held Madrid's officials and footballers in such a steely grip.
When things are going brilliantly for Ronaldo, his presence is a net positive. Literally. But when things are going badly -- for example, the wildly misjudged and lavish birthday fiesta last February following a 4-0 thrashing by Atletico, after which Madrid's season came completely unstuck -- his "untouchable" status is a negative.
Right now he's playing as strangely and as confusingly as ever in his career. Is he prolific, or is he profligate? In theory the two should be mutually exclusive but this season, with Ronaldo, they are not.
His 11 goals in six Champions League matches look astounding. But he didn't score in either of the PSG matches, grazing happily against Malmo and Shakhtar Donetsk instead.
Domestically his total of 16 puts him among a group of Europe's leading scorers -- a positive claim. But he's not scored in Liga matches against Barcelona, Sevilla, Athletic, Atletico, Valencia or Villarreal.
Moreover, he's not only creating fewer chances for himself -- he's missing (read "mis-hitting") more clear-cut chances than at any stage. He's also started lashing out at opposition players and could soon be red carded if he doesn't show some self control.
The key is that when the attacking five -- pick from Luka Modric, Toni Kroos, Isco, James, Bale and Karim Benzema -- around him are fit and functioning well, he's still an arch predator. If they are absent or below form then Ronaldo suddenly looks completely resistable. It's work for Zizou: a real problem to solve.
3. Ending the Carvajal vs. Danilo debate
It has emerged that Perez told Benitez that his job was "simple." Just pick David De Gea (sic), "the best right-back in the world" Danilo, Sergio Ramos, Pepe, Marcelo... and went on to list an XI with Modric, Kroos, James, Bale, Benzema and Ronaldo. It's the all-powerful (and know-nothing) president's use of the phrase "best right-back in the world" that indicates how much of a problem Zidane may be facing.
Whatever his merits, Danilo looks an exceptionally vulnerable and slow-to-learn defender. Not even the best in the Madrid squad, never mind the world. Danilo's play might be dynamic going forward but positionally, when he's defending, the Brazilian is all over the place. Nor are his jockeying, tackling or ability to turn opponents particularly impressive.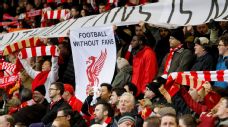 Dani Carvajal has some issues himself but he is, by some considerable distance, more committed, more reliable, more aggressive, quicker and shrewder defensively than his Brazilian teammate. Also, Carvajal already boasts an intuitive understanding with Bale on the right wing that yields goals.
Zidane chose to give Danilo another chance with his start at Betis but he was a flop. If Madrid are going to flourish either in La Liga or in Europe, Carvajal needs to be the guy in whom faith is placed. If, that is, the president will allow Zidane the freedom to choose on footballing rather than marketing criteria.
4. Managing upwards with Perez
Because he was singularly brilliant during his career, Zidane hasn't had to do a lot of "managing upwards."
Some players learn the art. They want an influence on their manager; they want to become friends with the owner or the president. An example would be Roman Abramovich during Jose Mourinho's first reign, calling on John Terry or Frank Lampard to explain to him what was happening or why things weren't going as he desired.
Players learn to cope with that role. Zidane, however, was so important to the majority of his coaches, clubs and presidents that they tiptoed around him. Marcello Lippi even had to try and dissuade him -- not "ban him," please note -- from joining neighbourhood games of street football while in Turin, Italy.
Now Zidane is dealing with Perez in a way he's never had to so far. In his previous role as club ambassador, general manager and first-team coaching assistant, Zidane wasn't directly responsible for the football results that can besmirch the president's standing with the Bernabeu crowd and the voting "socios." Perez has his own ideal XI in mind and doesn't understand -- or doesn't care to understand -- that players like Jesé, Mateo Kovacic, Nacho, Isco, Casemiro or Lucas Vazquez may become necessary during the remainder of the season.
Zidane has always been his own man and he needs to continue being so. How he achieves that and keeps his employer off his back will be a new, testing process for the Real Madrid manager.
5. Winning on the road
Victories away from home are always the mark of champions. The contradiction about Madrid's season so far is that some of their best performances have come on the road.
The win at San Mames, at Celta, the first 70 minutes against Shakhtar in Donetsk when four unanswered goals were scored, and the 0-0 draw in Paris which was far, far more convincing than when PSG played in Madrid and should have won. (I'm excluding the six-goal hammering at Espanyol where the home side decided not to defend or tackle.)
However there's no escaping the fact that Madrid's "softness" has been exposed on the road this season. On four separate occasions they've tossed away a lead either to draw or lose. Twice they've failed to score at all.
A key element in that is fitness, stamina, sharpness -- call it any of those things. When Benitez tried to work his players harder in training, he took a call from his president to warn that some important players had called him to moan.
It was interesting to hear Pepe and Zidane put so much emphasis on "playing as a team," "working for each other" and "showing improved fitness" after the Betis game -- elements that are vital to winning on the road.
The Champions League is far, far more unforgiving on the road than La Liga. Unless Zizou eradicates this evident weakness, this will be a trophyless debut season for the Frenchman.
Graham Hunter covers Spain for ESPN FC and Sky Sports. Author of "Barca: The Making of the Greatest Team in the World." Twitter: @BumperGraham.