Neymar makes football fun and his style should be celebrated, not vilified
"Pele ... racing into space ... and he's going to get a fourth ... oh, what ... what genius! ... And he's missed it!"
That's how British television commentator Kenneth Wolstenholme described Pele running through in the final minute of Brazil's 1970 World Cup semifinal against Uruguay when he produced that bit of skill, allowing the ball to go one side of bamboozled goalkeeper Ladislao Mazurkiewicz while he went the other.
Imagine, though, that instead of "what genius!" Wolstenholme had spat out "what a disgrace!"
Imagine if, on another channel, the England captain Bobby Moore had not called what Pele did an act of "fantastic skill and appreciation", but one of "provocation" or if his co-commentator had not said "now we know why they call him the King", but "now we know why they call him a troublemaker."
Imagine, too, if four years later Jan Olssen had reacted to being on the receiving end of the Cruyff Turn by booting Johan Cruyff up in the air the next chance he got. And if people had then said: "Well, Cruyff had it coming. He asked for that."
Imagine that.
Well, something similar might be happening with Neymar.
This has been a week of exaggeration -- which is not particularly unusual, it is true -- but it has been a little more striking than normal. Barcelona's visit to Athletic Club Bilbao in the Copa del Rey quarterfinal on Wednesday was not so extraordinary: A competitive cup game, sure, but not so tense, so dirty, so nasty or so controversial as you might think, had you missed it and tried to catch up by reading your way through reactions to the game. In fact, at the end, Neymar walked off arm-in-arm with Inaki Williams. But that didn't stop the responses.
On one side, there are reactions like the Catalan newspaper Sport, whose cover screams: "Enough already!" Inside, they bemoan the fact that opponents try to intimidate and kick Barcelona -- which Espanyol did in the last round, but which Athletic didn't really do in this round -- as if no one ever kicks anyone else, ever, and as if Barca should be allowed to play every game without a tackle being made.
On the other side, meanwhile, there are those pointing an accusing finger at Neymar, accusing him of winding up opponents.
By being better than them.
OK, so it's not quite as simple as that, but still. In the search to feel offended, the desperation to invent controversy and occupy trenches, to fill long empty spaces with long empty debates, where people shout and grow faux-furious about things that really shouldn't annoy them this much, Neymar has become a target, a hate-figure. A bad guy, the image of immorality. There's something about it that brings to mind Pele's moment. And others like it.
During Wednesday night's game, Aritz Aduriz appeared to drag his boot across the Brazilian's back. Afterward, the Athletic forward insisted that it had been an accident and admitted that he had apologised. He also said, calmly and reasonably enough: "Neymar is a world-class superstar and you have to congratulate him for that. But it is true that I would like his attitude to be different sometimes."
There are times when you can see Neymar winding up opponents, talking to them with a hand over his mouth, their expressions darkening. There's arrogance there and you can well imagine him provoking them, taunting them, goading them. You can imagine how their blood must boil. And every time he smiles at them, it just makes them angrier.
Yet it is not so much what Neymar says that winds people up: It is what he does; the way that he plays. And it is not so much the players in the midst of it all, competitors wrapped up in the adrenaline and the tension, it is those on the outside who make something a little odd of it all.
The tension between Neymar and Athletic began with a lambretta towards the end of last year's Copa del Rey final. With the game already won and the clock running down, Neymar flicked the ball up and over Unai Bustinza. He was barged over and Athletic's players took offence, seeing it as a pointless act of showboating designed only to humiliate them. There was a confrontation. "That [flick] was totally unnecessary," Ibai Gomez insisted. He talked about Neymar needing to learn from Lionel Messi; not just in terms of football but in attitude too.
Ernesto Valverde, the Athletic manager, said he felt like even Barcelona's players weren't impressed and he was right. After the cup final Luis Enrique was asked if he could understand Athletic's annoyance.
"Frankly, yes," the Barca boss said. "It's looked upon badly here in Spain. If I was an Athletic player I am sure I would have responded the same way ... or worse. That's the truth." He added: "We'll try to deal with this."
It is natural that players get wound up at what they see as a lack of respect, irritated at flicks and skills that appear designed to humiliate them; superfluous skills that have no real value for the game. It is easy, they say, to mess about, to act all cocky, to be the best, when you're going to win. That perspective is understandable particularly in the heat of the moment, just as it is understandable that, victory consummated, it feels like little more than gloating and that the temptation to wade in is there. It's natural enough that, when Neymar arrived at San Mames this week, he was whistled.
Yet at times it does feel like it has gone beyond that now, that things have been turned on their head. Identifying Neymar, or players like him, as the bad guy can feel a bit perverse at times, the world turned upside down.
Neymar has been fouled more -- 68 times in 17 games -- than anyone in La Liga. For comparison, Messi's numbers are 21 in 14, while Cristiano Ronaldo's are 20 in 20. Neymar brings some of it on himself, yes, but not all of it and that doesn't mean it doesn't hurt, nor that the treatment he gets isn't sometimes cynical and dangerous (albeit nowhere near as often as the Catalan media would have it). Against Espanyol, he was targeted: One after the other, they came to kick him. But for some, the fact that he produces a flick too many is worse.
Worse? Really? It may be pointless and it can be provocative, but is it really so bad? Aren't some people getting angry about the wrong thing?
"He's not doing it to humiliate people," Luis Enrique said. Nor is Neymar backing down: he still runs at people, still plays the same way. And that, as opposed to some hard man booting someone in the air, is bravery. It is also what he does. "I'm not doing it to make people angry; this is my type of game," the 23-year-old said after the cup final.
Nor is it just pointless preening. Earlier this season Neymar scored a goal against Villarreal that had Gerard Pique admitting: "If I had tried that, I would have fallen over." In all competitions, he has produced more assists -- 14 -- than anyone in Spain this season and has scored 20 times. In Messi's absence, he has led Barcelona creatively. The surprise was not that he was on the Ballon d'Or podium earlier this month; it was that he might have been higher. One day he will probably occupy the first place.
Besides, isn't creativity there to be celebrated and enjoyed, even if there isn't a reason for it? Isn't that part of the point? Neymar is just an example of what this debate represents.
Football is moments and even the moments that don't matter do matter. They stick in the mind. Excitement, anticipation, invention. There is a lovely line in Graham Hunter's interview with Chris Waddle when the former Sheffield Wednesday winger says that he could hear the seats go up at Hillsborough when he got the ball: Flap-flap-flap. That noise is the sound of football, part of the essence of the game.
It happened because there was a sense that Waddle would do something and he often did. It might not lead to a goal or even a chance, but he would do something. Something different. So what if nothing really came of it? Pele was trying to score in 1970 but the fact that he missed somehow made that piece of skill more memorable.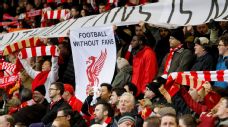 Something similar happened in 2004 when Zinedine Zidane pirouetted round the goalkeeper in Valladolid -- and put the ball over. Up in the stands, there was a mass intake of breath, a rub of collective eyes and the stadium erupted. 25,000 pairs of hands began to applaud. Up in the press box, even the most grizzled hacks put their hands together and stared at blank computer screens.
Zidane just shrugged at the time: "I missed." But now he remembers it fondly and maybe, just maybe, missing made it better. Some likened it, in fact, to Pele's two most famous moments of genius in 1970: the dummy and the half-way line effort that drifted wide. By missing, it became art for art's sake, an expression. Zidane's shot, read one report, had sailed over the bar and into heaven: "The most beautiful goal of all went straight to paradise."
Those are the things you remember. In 1959 Bert Llewellyn scored for Crewe Alexandra in a 1-1 draw with Port Vale, in the English fourth division. But the score is not why the goal is remembered; it is remembered because Llewellyn scored a volley -- with both feet.
That Romario goal against Real Madrid in 1994 is remembered not so much because of the score, but because of the way he dragged the ball across the turf, leaving Rafael Alkorta's hips seemingly snapped in two. Two years later Paul Gascoigne didn't just score for England against Scotland, he scored like that -- and celebrated like that, too.
Rene Higuita's 1995 scorpion kick was pointless -- or was it? If Jamie Redknapp, who took the shot, was annoyed at the time then you can bet he feels differently now; he's part of history. That moment at Wembley won't be forgotten. Cruyff's turn didn't come to anything. And Matt Le Tissier didn't win anything, ever.
Football is many things. Above all, it's supposed to be fun.
Sid Lowe is a Spain-based columnist and journalist who writes for ESPN FC, the Guardian, FourFourTwo and World Soccer. Follow him on Twitter at @sidlowe.