Barcelona should grant Luis Enrique's wish for Celta Vigo's Nolito
Despite having already added Arda Turan and Aleix Vidal to their treble-winning squad, Barcelona have not addressed their most obvious need during the current winter transfer window: the signing of a reliable, incisive and effective forward who could challenge either Lionel Messi, Neymar or Luis Suarez for their starting spot.
It is clear any player in world football would struggle to take playing time away from arguably the best front-line in the sport's history, especially if their invaluable contributions to Barca's legendary 2015 are taken into consideration. However, it is also true that the three South American stars have only reached such levels of excellence after years of competing against other world-class stars to establish themselves at the top.
With that in mind, it is absolutely imperative for the Catalans' board to invest heavily to bring the very best forward on the market to the Camp Nou before the current transfer window closes.
While names such as Red Bull Salzburg's Jonathan Soriano and Corinthians' Alexandre Pato have been linked with the Blaugrana in recent weeks, nobody can deny that Luis Enrique's preferred choice, Celta Vigo's Nolito, would be a far better option to strengthen a squad that has been in desperate need for a fourth forward since Pedro's departure to Chelsea.
Undoubtedly, Nolito has peaked much later than most. After having to fight for his career while at third-tier Sanluqueno and Ecija in the early 2000s, he finally got the chance to showcase his emerging talent under the watchful eye of Luis Enrique at Barca B. With 29 goals to his name in a remarkable 106 appearances over three seasons, his contribution to the promotion the Catalan reserves achieved during the Asturian's tenure as manager is unquestionable.
After a difficult couple of years at Benfica and Granada, Nolito agreed to join Celta and certainly has not looked back since. After a hugely impressive three seasons, it is no longer a surprise to see the 29-year-old being regularly called up for international duty by Vicente Del Bosque. Given his outstanding talent, undeterred confidence and improved goalscoring return whenever trusted and comfortable, Nolito is no longer a promising prospect, but a skilled, competitive forward that any manager would love to have at his disposal.
Since joining Celta in the summer of 2013, Nolito has progressively become more effective in front of goal. El Gaditano wowed teammates and rivals alike with 12 goals in his first season at the Balaidos; cemented his brilliance with another 13 in his second; and, after just 15 appearances in 2015-16, his tally has already reached an impressive eight goals. If Luis Enrique is looking for a forward with proven composure in front of rival goalkeepers, he certainly needs to look no further.
Nolito's overall game has also improved dramatically in recent years, particularly in terms of creating spaces to exploit, becoming far more dynamic when running diagonally towards the centre from wide areas and providing opportunities for others. The 13 assists he generously gifted his Celta teammates with in 32 appearances last season were crucial for the Celestes to not only secure their Primera Division spot for another season, but also to finish in a more than respectable eighth position and tantalisingly close to achieving qualification for European football.
World-class stars such as Neymar or Thierry Henry needed a certain period of adaptation to the Barcelona formation and only started excelling once they fully understood the complex tasks the manager asked them to fulfill. If Nolito was to move to the Camp Nou giants, his in-depth knowledge of Luis Enrique's philosophy and methods would help him fit in right from the start and make the kind of instant impact of which others could only dream.
Always one to enjoy a giggle even in times of pressure, the return of Nolito would be thoroughly welcome within the Blaugrana dressing room, as well. Having already played alongside the vast majority of the current squad at club and international level, Cules can rest assured that his hypothetical arrival would only make the relationships within the dressing room stronger.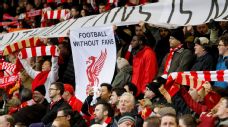 Although Nolito has repeatedly downplayed the possibility of re-joining Barca under Luis Enrique's guidance, the latest reports in the local media indicate that a deal is imminent. According to Sport, Celta have agreed to loan Nolito until the end of the season and include a buy-out clause in the contract -- rumoured to be in the region of €18 million -- which would ensure he remains at Barca beyond the summer. Sound complicated? It sure is, but it is a necessary work-around given the hugely limited financial resources the board have at their disposal.
Luis Enrique and his coaching staff decided their team needed a fourth striker, identified Nolito as their number one priority, confirmed the player was interested in returning to his former club and gave the board clear instructions to negotiate the transfer.
Considering the jaw-dropping five titles the Asturian manager brought to the Camp Nou museum in his first season in charge, there is little doubt that he has done more than enough to have his opinion heard, his views taken into account and his wishes granted.
Francesc Tomas is a freelance Catalan columnist who writes for Barcablog.com, WeLoveBarca and ESPN FC. Follow him on Twitter @TomasESPN.