Zinedine Zidane makes Real Madrid debut against familiar opponent
In the 38th minute of the first half, Deportivo La Coruna's Victor Sanchez got the ball off a lazy kick from Fernando Hierro on the attacking right hand side, a few metres away from Real Madrid's box. He saw Juan Carlos Valeron's move towards the corner flag and decided to pass him the ball, although the silky midfielder from the Canary Islands seemed to be in an offside position. On the opposite side, Michel Salgado was closer to Real Madrid's goal, so the ref waved play on. The inimitable Valeron crossed it first-touch towards forward Diego Tristan, back then at the apex of his form, who duly scored to put Deportivo 2-0 up at the Santiago Bernabeu.
In obvious shock, the Madridistas tried to get back into the match, but they only managed to pull one goal back through Raul Gonzalez in the 58th minute and then had to suffer watching the otherwise extremely talented Deportivo apply every single time-wasting technique known to football until the referee blew the final whistle.
It was March 6, 2002. On the year of their 100th anniversary, Real Madrid had reached the Copa del Rey final, to be played at their stadium (the match is here for those with 90 minutes to spare this weekend). Against all odds, a loaded side including Zinedine Zidane, Luis Figo, Raul, Claude Makelele, Roberto Carlos and coached by Vicente del Bosque lost to an also impressive Deportivo, who would finish that La Liga season in second. The match would become known as the Centenariazo, a less-tragic, Spanish version of the 1950 Maracanazo between Uruguay and Brazil.
Victor and Zidane, occupying similar areas of the pitch, competed hard that night. For the former, who had joined Real Madrid as an 11-year-old, the match became the confirmation of his wise decision to move out of the Spanish capital to Santander first and then to La Coruna.
The right-winger had won a Liga and a Champions League title with the Madridistas, scoring his last goal with precision against Deportivo, but he had to leave to get more playing time. He ended up landing and of course contributing to the best Deportivo side in history, with whom he won an unprecedented La Liga title and helped pull off one of the greatest upsets in Copa del Rey history.
That same season Zidane would score one of the most famous volleys in football history, leading Real Madrid to a Champions League title. During the next five seasons, the Frenchman would become a legend with the Madridistas, worshipped by supporters as one of Real Madrid's best ever.
Both players will meet again at the Bernabeu on Saturday evening as coaches of their respective 2002 sides, almost 14 years after the Centenariazo. Victor, who stepped up to save Deportivo from relegation last season, has built an extremely competitive team. They are quite hard to defeat -- only three losses after 18 La Liga matches, only one of them away from Riazor -- due to their tight defence, which is fourth best in La Liga so far.
As it is the case with low-budget sides, Deportivo have had to look for bargains in the market -- 15 new players came in the summer. They have kept a few old-guard players and have added some young blood from their reserve teams. But in any case, the Gallegos have struck gold with Lucas Perez, the La Coruna born striker who, after spells with Rayo Vallecano, Ukraine's Karpaty Lviv and Dinamo Kiev, and Greece's PAOK, has come back home to play his best football ever. The 27-year-old has scored 12 times in 18 matches, including one at the Camp Nou, and has deservedly just won the prize as the best La Liga player in the month of December, an impressive feat for a player of such humble origins in a star-studded tournament.
Deportivo's visit, led by Victor, might look like a bad omen for Zidane's first match at the Bernabeu, but the precedents did not appear to be on his mind when the Frenchman spoke to the press on Friday afternoon. It's almost contagious to see how overwhelmingly cheerful Zidane looks with his new job.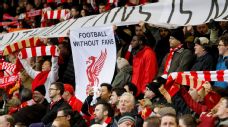 Usually reserved, he went out of his way to explain what he expects from his team, after a question regarding his former teammate Makelele got him going. "Balance does not just come from midfielders -- forwards must defend too, the team must all work together. That is my idea, my message, without the ball we all work. You cannot have one, two or three players who do not defend." Having said he will start Karim Benzema, Gareth Bale and Cristiano Ronaldo, the message sounds loud and clear: the BBC will have to work on defence.
Zidane also defended Cristiano's importance to the team, but preferred to focus on the positive attitude of the whole squad: "I am happy, very happy, and the players too. We want to transmit that happiness to the fans, every time we play at the Bernabeu."
The Real Madrid job is a new beginning for the Frenchman, and a respectable gamble for the club. A positive start by breaking the spell versus his old nemesis Deportivo would be a great way to start out this new chapter in Madrid.
Eduardo is one of ESPN FC's Real Madrid bloggers and has been a socio since 1995. Follow him on Twitter @alvarez.