Arda Turan, Aleix Vidal arrive just in time as Barcelona's squad hits fatigue
Let's start with a joke today, shall we? If only because the man with the brilliant beard did what he tends to do and laid one on a plate, setting up the simplest of tap-ins. Yes, Arda Turan really did admit that he found it harder to run this week. "It was difficult: I was nervous, I couldn't find my coordination or run too much," he said after FC Barcelona's 4-1 victory over Espanyol in the Copa del Rey. Still, at least he could run at all; it has been a long wait.
Six months after joining Barcelona, Turan and teammate Aleix Vidal were finally able to make their debuts for the club on Wednesday night. Banned for two transfer windows, Barcelona could buy footballers but not register them until the winter window opened on Jan. 4. So after sitting through 30 games on television or in the stands, Turan and Vidal at last watched one from the pitch.
In the seven months since joining Barcelona, both men have played just two games: Turan has played for Turkey while Vidal played 45 minutes for Spain in June and 60 minutes for Catalonia against the Basque country this Christmas. No wonder Luis Enrique was keen to get them involved immediately; Turan started and Vidal came on as a second-half substitute. "It was worth it," said Turan. "I'd have waited even longer if it had been necessary."
What, Vidal was asked, did Luis Enrique say to him before he ran on?
"To enjoy it," came the reply.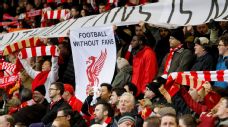 More serious instructions will follow -- and quickly. Barcelona need their new signings; they believe they even need more. They want another attacking player and while money is far from abundant, with wages taking up over 70 percent of their annual budget, Nolito and Denis Suárez are among their targets. So, too, is a forward who can "do a Henrik Larsson."
Last season, Luis Enrique insisted on the need to rotate until January, after which Barcelona encountered a stability in their selection. Even when the usual starting XI was clearly defined, the argument went, they benefited from the period when it was not. It had taken Luis Enrique almost 30 games to repeat a starting XI. This season, that has been less easy. It has been harder to rotate the team and harder to make substitutions, too. Changes are normally there to strengthen the side, but making them this season has been more likely to weaken it.
Injuries are one reason; the difficulty of the games Barcelona have faced is another. And then there's the blunt fact that the replacements aren't good enough -- at least that they are not of the same level as the usual starters. But when it comes to the front three at least, how could they be? When Barcelona drew 1-1 with Valencia, Luis Enrique did not make a single change. Why would he? Looking to his bench, there was nobody there that could improve his side.
It is a recurring theme. The manager has sought to rest players as best he can and protect them wherever possible, but is far from simple. Look at the games since the clásico, for example: Against Espanyol, only Rakitic was replaced, after 71 minutes. Against Betis, he took off Busquets as soon as he felt able, 57 minutes in, but that has not always been possible. Mostly, he has had to wait for moments when the game looks safe. And even then, it hasn't always been safe. Against Deportivo, Alba made way for Mathieu in the 77th minute -- and they paid for it. Look at the list of subs and the players are repeated: Sergi Roberto, Rakitic, Alba, Mathieu. Players were getting protected but not as often or for as long or as many of them as the manager would like.
Luis Enrique has tried to lighten the load on the attackers -- Neymar was specifically protected early in the season -- but Rakitic, Busquets, Mascherano and Suarez have all played more than 2,000 minutes. Alves is nearly there. Vidal's arrival helps to rest him, and perhaps also provides the competition to bring the best out of him. Together, he and Turan offer the chance to freshen up all across the team.
"They're versatile," Luis Enrique said recently. "Vidal can play as a full-back, on the side of midfield or even out wide, although he's not a pure winger. Turan can play as an interior or wide, opening the pitch out."
But it's not versatility alone, it's something more simple: talent. At times, you could almost sense Luis Enrique looking at his bench and thinking, "Is that it?" Especially when it comes to creativity. It's not just that he did not have players who could emulate Messi, Neymar, Suárez or Andres Iniesta, but that he believed that he did not have players to allow him to rest them more often. Or different solutions to be tried. Solutions that the pursuit of Nolito and Suárez shows he would like to expand still further.
The injury suffered by Leo Messi offered an opportunity to Munir El-Haddadi and Sandro Ramirez. By the time he returned, neither had taken it; that it was sometimes Munir, sometimes Sandro did not so much suggest that they were equally good as equally limited. Both went more than a year without a goal. The day that Messi came back was the clásico. He came off the bench, where Munir and Sandro also sat. Luis Enrique preferred Sergi Roberto as an extra midfielder, somewhere between right midfield and the front three.
Now, at last, Luis has some creative, attacking variety to draw on, two players who might not start when the biggest games come round but who can certainly play a part -- Turan in particular. Next time one of the front three is missing, he is perhaps the strongest candidate to play in the forward line; whenever creativity is needed a little deeper, he will be the likeliest candidate there too.
Against Espanyol, Turan's role was to the right of a midfield three. More like Xavi than Rakitic; another option, offering more control, more touch. A hint of Iniesta perhaps, even if he says so himself.
"People say that I pass the ball too much, that I don't score many goals," Turan said recently. "But I always say that the example is Iniesta." And if some said he and Iniesta are too similar to be compatible, the Barcelona captain had a strong reply. "We're different players who have the same footballing ideas. No one here is incompatible. He is going to be very good for us."
If Turan's debut might not have been sparkling -- he tended to receive with his back to goal rather than already half-turned, face-on, and by his own admission he struggle he lacked the fluidity he would like, and at a club where Mascherano claims you have to "relearn how to play football" -- what really mattered was that he was there at all.
Besides, incompatible? They used to say the same about Xavi and Iniesta. And for Iniesta, it has to be better playing with the Turk than against him. "I used to kick him, and I always felt a bit bad about it," Turan said. "But then maybe that's what got me here in the first place."
Sid Lowe is a Spain-based columnist and journalist who writes for ESPN FC, the Guardian, FourFourTwo and World Soccer. Follow him on Twitter at @sidlowe.