Real Madrid move beyond Rafa Benitez and into the Zinedine Zidane era
Rafa Benitez is gone as Real Madrid manager. That part isn't surprising -- the odds were stacked against him from the moment he took over -- but what is surprising is the timing and the choice of Zinedine Zidane as his successor.
Upon his appointment in June, Benitez described the Bernabeu as his dream job and went in with a "thank-you-sir-may-I-have-another?" attitude that, with hindsight, might have been precisely what got him the role. After all, in explaining the rationale behind his appointment, Madrid did not go much beyond some platitudes about "organization" and the fact that it was important to have a Spanish coach.
It's not that Benitez lacked the experience or tactical nous to do the job; his résumé speaks for itself. But managing Real Madrid in the Florentino Perez era is as much about being a "Galactico whisperer" as anything else.
When you're handling footballers who are basically corporate entities with outsize egos, you need, above all, man-management and diplomacy. That can mean being the nice guy, a players' coach like Carlo Ancelotti, or the "us-against-the-world" siege mentality generalissimo, as Jose Mourinho was before the wheels fell off in his third season.
Benitez simply didn't fit either profile. He's not the warm, cuddly type, and, in fact, his relations with superstars have been strained in the past. And, unlike Mourinho, who arrived in 2010 as a treble winner, he didn't have the power or political capital to keep everyone in line.
Benitez is an intelligent man, aware of his strengths and weaknesses, and went into the job with a softly, softly approach. He didn't demand specific signings, and, when tensions arose, he let things slide. But there's a fine line between being a permissive players' coach of a boss and being seen as a pushover. And it's not one he was used to walking.
He hoped that his football would be enough to see him through, but he also knew that he was inheriting a lopsided, unbalanced squad, packed with attacking midfielder types and low on defensive midfielders.
Benitez had his best season at Liverpool when he could field Javier Mascherano and Xabi Alonso in front of the back four. Now, like Ancelotti, he was being asked to make do with Toni Kroos and Luka Modric, natural attacking midfielders forced to reinvent themselves as ball winners.
It made about as much sense as expecting Andrea Bocelli to stand in for Kanye West. Yeah, they can both sing, but in vastly different ways.
Where Ancelotti went out of his way to shoehorn his big guns into the starting XI and persuaded James Rodriguez to turn himself into a blue-collar grunt, Benitez took the more straightforward route of playing a real central midfielder -- such as Casemiro and, most recently, Mateo Kovacic -- in the middle of the park and sacrificing one of the stars.
You get the sense that this, more than the results, is why he's gone. Because, frankly, the results weren't horrible. Yes, Madrid were creamed 4-0 by Barcelona in El Clasico, but they're four points off the pace in La Liga (five, if Barcelona win their game in hand) which isn't tragic.
Not when juxtaposed with their rip-roaring romp through the Champions League group stage. And not when you consider the mitigating factors of injuries and off-the-pitch issues that caused Gareth Bale and Karim Benzema to miss a third of their league starts.
What did for Benitez, most likely, was the sight of Isco and James -- some $150 million worth of talent -- sitting on the bench in Sunday's 2-2 draw at Valencia, coupled with Perez (finally) realizing that, in appointing his latest manager, he had put a square peg in a round hole and that things weren't going to get better any time soon.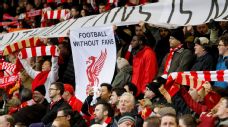 Inevitably, the rumor mill will start grinding with tales of malcontents among the squad, and maybe there will be some truth to the stories. But that does not necessarily mean the players got Benitez sacked.
In fact, if you look around the dressing room, although there are plenty of egos, it's not clear that anyone -- except perhaps for Sergio Ramos with the ironclad, long-term contract he signed last year -- has the political clout and the outspoken nature to get a manager the boot.
Cristiano Ronaldo's power over Perez is on the wane, and Benzema has a major court case to deal with, and Bale, Modric and Kroos aren't those types of personalities.
So what to make of the choice to replace Benitez with Zinedine Zidane?
There's no doubting the Frenchman's charisma and status. His coaching résumé is thin -- he's been coaching Castilla, Real Madrid's B-team, in the third flight -- and tough to assess, since his main task was development rather than results. But he's been groomed for a role since 2009, when he was appointed as special adviser to Perez. Since then, he's had various roles working alongside Mourinho and Ancelotti.
There are two main concerns with Zidane. The first is his personality. At the risk of delving too far into pop psychology, he was the epitome of the strong, silent type as a player, and that hasn't changed much since he became a coach.
When you manage a football club, you have to be a communicator, particularly at a club like Real Madrid, and it's no coincidence that Ancelotti and Mourinho -- each in his own way -- count communication skills among their strengths.
Further, it's a different type of communication from that which you have as a player, particularly when you're the resident demi-god and key man on a team, as Zidane was for most of his playing career. How he relates to the likes of Ronaldo, Bale and Ramos (a former teammate, no less) will be critical.
The other legitimate concern is what happens with Zidane if things go wrong. You've spent six years grooming him to take over, and, when you do, you chuck him in at the deep end with the same poorly assembled team that cost Ancelotti and Benitez their jobs.
The new boss will have no preseason and, realistically, not enough suction to make effective moves in the January transfer market. Even if he's just some kind of interim figure between now and the end of the season, if things don't improve for the team, then the risk is that you "burn" him as a long-term managerial option.
As for Perez, Paco Aguilar, a veteran Spanish journalist for El Mundo Deportivo, said it best. To paraphrase, sacking Benitez means the Real Madrid president has left himself with no safety net. If things don't improve, the next head to fall will be his own. He will have run out of people to blame. And that might not be a bad thing for Real Madrid.
Gabriele Marcotti is a senior writer for ESPN FC. Follow him on Twitter @Marcotti.