Sergi Roberto's breakthrough at Barcelona a long time in the making
Right now Sergi Roberto isn't far from being the most impressive, most consistent and most in-form player for Barcelona.
His two absolutely glorious assists this weekend in Barcelona's 2-0 win at Getafe will still be talked about when the best goals category is decided at the end of the season. In particular, his volleyed back-heel flick into the path of Luis Suarez for the opener was a move of instinctive genius worthy of any great footballer -- from Alfredo Di Stefano to Johan Cruyff, Pele, George Best, Diego Maradona and Lionel Messi.
A sublime few days for this likable, articulate, bright young player were topped off by Toni Grande, the assistant to Spain's manager Vicente Del Bosque, saying: "Sergi could well go to the European Championship with Spain next summer; he's well within our thoughts and plans."
Remarkable, considering that from the time Sergi Roberto began appearing in Barcelona's first team four years ago he's often gone underappreciated -- unnoticed, even.
Take his breakthrough moment: the 2011 Champions League semifinal, which was also a Clasico at the Bernabeu, when he was just 19 years old. Reporting at that game for ESPN FC, I recall thinking "typical Pep Guardiola" as the kid muscled his way past other, more experienced footballers on the Barca bench that night to replace David Villa.
But who really noticed?
That was the night when Jose Mourinho, Jose Pinto and Pepe were all sent off. The same night when Messi scored twice for a remarkable away win, virtually sealing Barcelona's place in the 2011 Champions League final. Sergi Roberto's brief, stoppage-time cameo and debut? Who, beyond his family, could really have been expected to mark it down as a red-letter day?
But the theme of this talented, smart, technical, hardworking footballer striving to make his name known against a tide of white noise is far from limited to that epic night at the Bernabeu. Sergi Roberto has had to compete against those who defined the golden era of FC Barcelona's midfield:
Those included Xavi and Andres Iniesta in their Rolls Royce prime and Sergio Busquets, an absolute master of the complexities of playing "pivote" in a three-man midfield based on the club's position and possession philosophy. Seydou Keita, Ivan Rakitic, Javier Mascherano: Add these to the three ancien regime greats and it's easy to see how a player like Sergi Roberto might appear as an extra.
There is another factor in Sergi Roberto's slow struggle to break through into Barcelona's starting XI.
Because this has truly been the golden age of Barcelona's football strategy and philosophy both cowing (and wowing) the rest of the world, a myth has been allowed to grow. It's the myth that the Camp Nou is some sort of well-organised production-line paradise for young players who have learned their trade through the club's academy, La Masia, before taking their rightful place in the starting XI.
Not so. Not even close.
This modern Barca has embraced a possession-based philosophy and very often scouted young kids who are able to excel in the highly technical, highly demanding hothouse of the FC Barcelona finishing school. But the fact that so many players emerged to become Spanish, European and World Cup champions gave rise to a false impression of how well the system provides for its own emerging talent when, in fact, some of the club's best players of the past generation had to struggle -- and mightily so -- before making a name for themselves.
Consider Carles Puyol, Victor Valdes, Gerard Pique, Xavi, Iniesta, Busquets, Pedro and Jordi Alba. Puyol wasn't sold to Betis as an emerging youngster simply because his transfer was scrapped after he got injured while mucking about in goal after training. He also had to change position -- from winger to full-back, then to centre-half -- before assuming the role of all-time great at this club.
Valdes, for his part, was to be sold to Villarreal, and Pepe Reina retained. Only when Valdes suddenly decided not to leave did Reina opt to move to the Madrigal.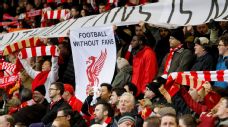 Pique was shunned by parts of the youth system and needed to be bought back from Manchester United for big bucks before becoming perhaps the best ever Barcelona centre-back.
Xavi felt unloved for a handful of years, booed onto the pitch by sections of the Camp Nou, and nearly left -- for Manchester United or Milan -- before Frank Rijkaard eventually understood that to get the best out of him, he had to move Xavi away from the "pivote" role and into attacking right midfield.
Iniesta? He was given an early Champions League debut just like Sergi Roberto, by Louis van Gaal, but it wasn't until Rijkaard came along and believed in Iniesta -- to stop treating him as a luxury substitute -- that his career took off. Iniesta admits that around the time when Rijkaard saw him only as bench material for the 2006 Champions League final he could see players around him who were less committed, less professional and who he was utterly sure were not performing at his level.
But he said nothing and waited his turn.
Alba was shown the door from the Camp Nou youth system for, get this, being too small.
Busquets and Pedro were both subject to reports from within the Barcelona academy that they should be loaned or sold -- that they weren't first-team material. This happened at precisely the time when Guardiola, in horror, put his foot down and insisted that they were exactly what his system of play required.
If these great players struggled to make their mark at Barcelona, you can understand the challenge facing Sergi Roberto. He'll likely not prove to be Xavi's or Iniesta's equal, but he is treading the same path as so many of the modern greats before him -- a path of patience, rediscovery and change of position.
He's also been helped on in his career by current Barcelona coach Luis Enrique. The two overlapped at Barca B from 2009 to '11, Sergi Roberto the hopeful upstart and Luis Enrique a young manager out to prove himself. If there's one person who understands what Sergi Roberto has gone through, it's Luis Enrique. He was a special footballer who stood out against the rest of his era at the Camp Nou. During his playing days for the club, from 1996 to 2004, he, too, needed to change positions to keep the first team ticking over. Indeed, he had to fill in everywhere save goalkeeper, a role which he'd probably have assumed with a shrug if circumstances had dictated.
In fact, it's not too bold to draw comparisons between the two footballers, Luis Enrique of the late '90s and Sergi Roberto. Canny, gritty, skilled, intelligent and team-oriented -- both with a goal in their boots.
So as soon as Luis Enrique took over Barcelona last season it was obvious the trust Sergi Roberto won at Barca B held firm. The 23-year-old doubled his La Liga minutes.
This term Sergi Roberto has alternated between midfield, from where his goal rescued Barca against Bayer Leverkusen, and right-back, where his form has been spectacular. The young Catalan explains: "Luis Enrique initially suggested the change to right-back casually during the summer and then put me in this new position while we were on our tour.
"He told me how he was signed as a striker and ended up playing full-back, midfield and just about everywhere else. Previously, I was always an attacking midfielder for Barca and had never played full-back in my life. But I'm adapting well and am fine with it now.
"It was a bit of a surprise at first and I didn't have much time to study other right-backs. I was pretty much thrown in at the deep end.
"But obviously I have learned a lot from the guys in the team. In Barca, the wide defenders are expected to attack a lot and that suits me perfectly. I love running with or without the ball and in this position you spend the whole game sprinting up and down the pitch. It's very physically demanding but I love it.
"Above all, I wanted more playing time and, admittedly, I was finding the competition here tough.
"Then when the FIFA ruling prevented the club from signing players and Xavi left, I saw my opportunity.
"The mister has shown a lot of trust in me, and I am working hard to help the team. I'd love to stay with Barca for the rest of my career.
"Getting more playing time has really boosted my confidence. In the past I might have to wait a month between matches and regular game time has made a huge difference to me, psychologically as much as anything else.
"If you're only getting the odd game and you have one bad day, then you might never be picked again. Now I can allow myself to take a few risks because I'm playing regularly."
Playing regularly and playing well enough to keep other, more established players like Dani Alves and Rakitic on their toes. No longer the also-ran, Sergi Roberto is the first-team regular who will run and run.
Graham Hunter covers Spain for ESPN FC and Sky Sports. Author of "Barca: The Making of the Greatest Team in the World." Twitter: @BumperGraham.