Real Madrid, Barca, Sevilla's different approaches to the transfer market
The cast list? David De Gea, Sergio Ramos, Aleix Vidal, Marco Asensio, Arda Turan, Yevhen Konoplyanka, Steven N'Zonzi, Adil Rami, Danilo, Nicolas Otamendi, Gael Kakuta and Ciro Immobile. The film title? "Star Wars: The Revenge of The Transfer Market."
If you pose the following question -- "Were transfers always as bizarre, tense, idiosyncratic and eccentric as they are now?" -- the answer would have to be a resounding no. When clubs could buy at any time of the year business was easier to do, caught more people by surprise and was more interesting. There was less box office hype, more scope to react to circumstances.
FIFA's imposition of transfer market "windows" was arguably ill-judged, has led to hyper-inflation, doesn't fit with the football calendar and is a problem in itself, not a problem solver. But this summer we've seen a veritable rainbow of different transfer market approaches to the extent that it's hard to define "right and wrong" if you judge only by the actions of the big clubs.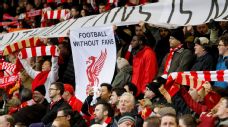 So what constitutes "good" transfer market practice?
Take the ongoing standoff between Real Madrid and Manchester United. Madrid showed what most of us would call good "market sense" before it even opened by securing advance deals for Porto's Danilo and Mallorca's Marco Asensio. Both are talented, both were sought after, both were significant on Barcelona's "might buy" list ... both ended up at the Bernabeu.
Forward planning. Job well done, right? But in the Ramos-De Gea tug of war there has been an abandonment of common sense. Or at least, an absence of pragmatism.
In short, Ramos was upset with club president Florentino Perez and United were informed that the defender not only wanted to leave but would only join them. At United, both Louis Van Gaal and Ed Woodward wanted to sign the Spanish defender and World Cup winner, but they predicated De Gea departing on being allowed to buy Ramos.
Via Madrid, there has been sufficient whispering that De Gea not only knows he's wanted but how much he'll earn and knew, in advance, that Iker Casillas would be shunted out. As duly happened. Meanwhile, De Gea has consistently turned down contract improvements at United because he's determined to return "home."
So from Madrid's point of view, they desperately want De Gea not only as their first choice keeper but as a symbol of the renovation, updating and age-reducing project at the club. He'll be a core player and he wants to join.
Last season, Los Blancos lost the title by only two points, outscoring Barcelona (think about that!) but conceding a whopping 17 goals more than the champions. If there was ever evidence of the importance of defending, the need for cogency in the back five and how vital it is to ensure that if you are changing things you must sign a commanding keeper, then it can be found in those statistics.
But what have Madrid done instead? They've allowed themselves to be sucked into a situation where sorting out their problems with Ramos has slowed down their purchase of De Gea. They've refused to meet United's €40 million valuation of the keeper when they could patently pay it. Therefore, they've allowed the process of adapting to Rafa Benitez's training methods -- plus the first clutch of friendlies -- to begin without their "new" keeper.
A mistake, right? By allowing the Ramos situation to reach crisis point, by playing chicken with Ed Woodward over money and because they don't have a cogent transfer market policy other than the whim of the president, they've lost valuable weeks during which De Gea could have been settling in, learning the ropes and making incremental steps toward helping win back the title and the Champions League.
That assimilation process is crucial; in some cases it can even set the tone for an entire season. That's most certainly my opinion and, I'd argue, the general thinking around the most advanced and successful transfer market gurus around Europe.
But is it a rock solid fact? Two seasons ago Madrid played a similar game with Tottenham over Gareth Bale. The player arrived for just as high a price as Spurs originally wanted, was lacking in match fitness, carrying an injury and had been denied time to settle. Carlo Ancelotti had also been robbed of a summer when Bale could have been assimilated into a cogent playing structure.
The result? Bale starts weakly but surges on to produce a magnificent season, scoring in both the Copa Final and the Champions League final, winning both trophies.
Presumably Florentino is thinking of that situation and saying to himself that United will buckle and sell in the end. "Ed Woodward says that they'll run down his contract for a year but I don't believe him." In the meantime, Madrid have further bemused (read: undermined) Keylor Navas, spent €6 million to buy back Kiko Casilla (their own youth player from 2000-2007) and are left still not knowing who will be their first choice goalkeeper this season.
Strategically, they've known for a year now that they want De Gea. Yet here we are, almost in August, and they'll either get him right on the verge of a new season or in a year's time having embarked on this important 10-month period, after a blank trophy season, with an "interim" keeper.
It seems like an unnecessary risk. As an addendum, it also seems clear to me that United are playing a risky game.
If they keep De Gea for a year and then let him go for free, what point have they proved? They value him at €40 million right now, a major chunk of cash for anyone to lose to prove that they won't be bullied into selling a star player. And can they really take the risk that every time he makes an error during the final season of his contract, critics (whether they be media, internal club critics, fans or sponsors) complain that it's because his mind is "elsewhere?"
It may or may not be true but perception often supersedes actual truth.
This isn't easy for De Gea, either. It's not good for his push to succeed Iker Casillas in the Spain team, particularly with the Euros just a few months away. It's why I suspect that the Madrileno will eventually be sold to Madrid before this season starts.
So where does that leave United? Relying on Sergio Romero, who could have been incorporated weeks and weeks ago given that he was freed from Sampdoria at the end of the season? Was that good planning too?
Are Barcelona handling the summer window better?
All summer long I've been peppered with questions on Twitter wondering how Barca are able to sign while they are under a transfer embargo. The fact is that neither Turan nor Vidal will be able to play for Luis Enrique's European champions until January. This is not an advantage. The punishment is that while Barcelona are free to acquire players, they are not free to use them.
But what emerges is that the whole concept of when you sign a player, and when he's available to play for you, can be a case of glass half full/glass half empty.
Luis Suarez was banned from playing competitive football until late October last season. That was not an advantage for either Barcelona or the player. By the time he returned to action he was short of match sharpness, Barcelona didn't know how to use him (he was initially asked to play right wing) and two games into his return, the team had lost twice and dropped to fourth.
Glass half empty.
Yet the Uruguayan powered on, immediately showing that training with his squad and watching them compete had educated him and by the turn of the year he was blisteringly good. He remained in top form until the treble was won in May. Overall, the late incorporation into the Barcelona "style" of working and playing didn't do him or the club harm -- certainly not on a "net" basis.
Glass half full.
So can those facts be extrapolated to Arda and Vidal? They'll have longer out of the game. They won't have played competitively between May and January, a brutally long stretch. They'll start eight weeks later than Suarez did, so you'd imagine that they'll hit decent form after about five or six weeks, which is about what it took the striker.
So was it a good idea to invest some €60 million in them now? The pair undoubtedly have talent, a winning mentality, are technically gifted and now have a handful of months via which to assimilate how to work and play for their new club.
You might argue that they can become the February "impact" players that help Barça win more trophies when the season hits its apogee. Or you might argue that this is a gross level of expenditure for guys from whom you might feasibly not get their very best until August 2016 if things don't smoothly fall into place.
Does it constitute good transfer practice? Is it more far-sighted than Madrid or is it sheer gluttony?
Look to Sevilla for how it should be done
The yardstick yet again lies with Sevilla and their director of football, Ramon "Monchi" Rodriguez Verdejo.
It's certainly not ideal that you constantly lose your best players: Alberto Moreno and Ivan Rakitic last season, Alvaro Negredo the year before and then Vidal, Stephane M'Bia and Carlos Bacca this summer.
Sevilla face the type of financial imperative (to sell) that doesn't affect Barcelona, United or Madrid. Realistically this should unsettle and unbalance your consistency, therefore damaging your ability to be "top level" competitive, but because they have both a philosophy of how, whom and when to buy, and a guy who is superb at effecting it, they come out ahead over and over again.
This summer has seen Sevilla add Konoplyanka, N'Zonzi, Rami, Kakuta, Michael Krohn-Dehli and Immobile for a total of €14.5 million. How each of them fares is open to some degree of the pieces falling together as they are intended to: language adaptation, family life working out when players move country, player mentality.
You know the list of things that can go right and wrong but on the face of it, this is yet more tremendously effective, efficient, well planned and likely to succeed business. It's forward-planned so that Konoplyanka and Krohn-Dehli joined without a transfer fee and Immobile came on loan.
Not everything Sevilla does is perfect. Not every deal will work out, nor will they win a European trophy every single year. But they have done so in the past two seasons and they consistently outperform their budgets, consistently threaten the big two in Spain and consistently show that having a properly thought-out philosophy -- and a man in charge who knows the market inside out and who builds a thoroughly excellent network of scouts -- is better than relying on "trusted" agents and presidential whim.
The transfer market is a fickle beast. Plan your approach well or lose out financially, tactically and in terms of credibility.
Graham Hunter covers Spain for ESPN FC and Sky Sports. Author of "Barca: The Making of the Greatest Team in the World." Twitter: @BumperGraham.