Real Madrid make stand against Ultras
Real Madrid have confirmed plans to remove the club's Ultras Sur from their usual place in the Estadio Santiago Bernabeu, replacing the controversial fans grouping with a group of young, enthusiastic and better behaved supporters.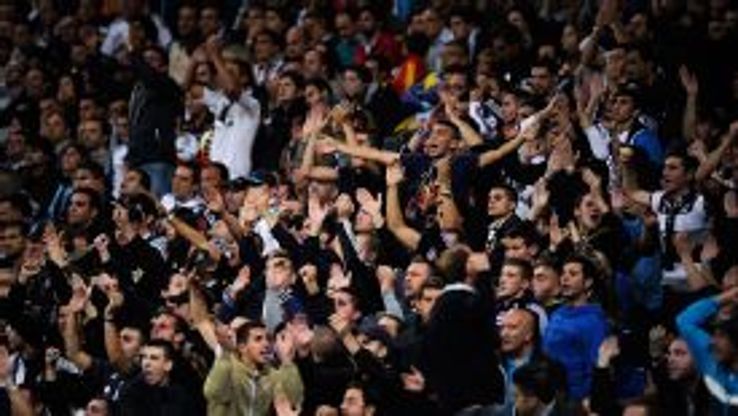 • Train: Title hopes
Word leaked out of the club in December that president Florentino Perez had lost patience with the Ultras Sur, whose singing and chanting brings 'atmosphere' to the Bernabeu, but have been involved in many violent and offensive incidents over the years.
A Blancos club statement released during La Liga's winter break confirmed that the club was seeking applications from existing season ticket holders who would like to switch seats from elsewhere in the ground to join up with the new 'animation section'.
"Real Madrid C.F. would like to announce the complete reorganisation of the 'Grada de Animación' in the Santiago Bernabeu Stadium's South Stand and invite members to send a request if they wish to be in this new area of the stand," the statement said.
"The request period will be open until Jan. 15, 2014 and applications must be made by email to or via the members' online customer service page. The new rules for the South Stand's 'Grada de Animación' and the conditions that applicants must meet are available on the members' online customer service page."
The club's stance may have been strengthened when four 'supporters' were fined 3,000 euros and banned from sporting events for 12 months for displaying swastikas and other Nazi symbols during last October's home defeat to Atletico Madrid, while members of the group were also in the news recently for selling fascist memorabilia at a school market.
The club appear to be taking advantage of a split within the 1,000 strong group to make this move. The space behind the Bernabeu's south goal usually filled by ultras has been mostly empty in recent months, with reports in the Spanish media saying that an internal leadership struggle is underway. El Mundo has claimed a younger more radical and right-wing faction has taken over the group, with the previous leadership having been sidelined after a series of street-fights around the stadium on matchdays.