Dortmund calm over Pierre-Emerick Aubameyang amid Arsenal talk
Borussia Dortmund are relaxed about Pierre-Emerick Aubameyang's future, according to CEO Hans-Joachim Watzke, despite fresh rumours Arsenal are planning a bid.
Aubameyang, 26, has made a superb start to his third season with BVB, scoring 18 goals in 17 league games and a further nine in 10 games in the DFB Pokal and Europa League, and he was named the second best outfield player in the Bundesliga by his fellow professionals in a recent kicker poll.
Despite extending his Dortmund contract until 2020 in the summer, several top European clubs have been linked with the Gabon international, and The Sun reported at the weekend that Arsenal are ready to bid €57 million for the forward.
Even so, Watzke told Bild that the 2011 and 2012 German champions were in a position to fend off interest in their leading stars.
Citing the rumours that Mats Hummels and Ilkay Gundogan were set to leave Borussia last year, Watzke said: "Where are they right now? Still here.
"At this stage, Borussia are very much capable of making financially interesting offers to players. Add the sporting element and the BVB environment to it and we don't need to hide from anyone."
The kicker player poll also found that only 15.6 percent of Bundesliga players would not be tempted by the prospect of a pay rise with a Premier League club, but Watzke said: "We might not have as much money as the top stars in Premier League, but we can offer a lot of other things. For instance, our players were able to celebrate Christmas."
Watzke said Aubameyang is a "relaxed guy" and is not worried about the prospect that his head could be turned by outside interest.
He added: "He's under contract until 2020. But those situations are not new for us. We've been one of the bigger clubs in Europe for the past five, six years, and are seventh in the UEFA ranking [Dortmund are actually 10th]. It's just normal that our players attract attention."
Dortmund lost several key players throughout the past few years, most notably Mario Gotze and Robert Lewandowski, who moved to Bayern Munich in 2013 and 2014 respectively.
However, BVB have recently brought Nuri Sahin and Shinji Kagawa back after they moved on to Real Madrid and Manchester United, and last summer they retained all of their key stars despite a disappointing campaign that saw them miss out on Champions League qualification.
Watzke believes it might be possible to "keep the core of the team" together but said Dortmund would survive even if Aubameyang did leave.
"You should never make the mistake of believing that a club like BVB is dependent on one player," he said. "We are not dependent on anyone. When Robert Lewandowski left, we found [a replacement] and he now has three goals more than Lewi."
Dortmund will not only have to convince Aubameyang to stay at the club, but also need to tie the likes of Hummels, Gundogan, Sven Bender, Marcel Schmelzer and Henrikh Mkhitaryan to new contracts. All of them have 18 months left on their deal.
"We have always said that we want to tie key players down to us," sporting director Michael Zorc told kicker.
He said they club was not prioritising negotiations with any one player, saying: "All of them are important players and cornerstones for our team. We'd be delighted if we were to prolong their contracts in the next few months."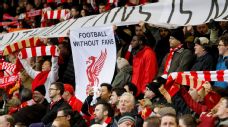 However, Zorc had earlier told Bild that a new contract for in-form midfielder Mkhitaryan, who has been linked with Juventus by his agent Mino Raiola, was top of his list.
Elsewhere, kicker reported that Marco Reus is set to take part in Dortmund's controversial winter training camp in Dubai from Wednesday.
The forward suffered a groin injury in mid-December but is expected to be fit for the restart of Bundesliga in late January.