Norwich boss Alex Neil quiet on Lewis Grabban future
Norwich manager Alex Neil refused to be drawn on Lewis Grabban's future ahead of Sunday's clash with Southampton.
Grabban has been the focus of a series of rejected bids from former club Bournemouth, which culminated in the striker walking out of the team hotel during the week.
The 27-year-old was reported to be unhappy at being left out of the Capital One Cup win over Rotherham, but has subsequently been suspended by the club for a breach of discipline.
"I think it's been well documented why he is [suspended]," Neil said. "It's an ongoing matter and we're investigating the fact that he left the hotel without permission.
"The feeling is that if any player leaves without permission, they bear the consequences that come their way and that's the way it is.
"The bottom line is: anything that happens at Norwich is not within anyone's power but mine and the owners of the club and that will remain the case, so we're in total control and will dictate what happens between now and the end of the window.
"There will never be any player, or collection of players, that will have more power than what I'll allow them to have so the fact is, Lewis has been a silly boy and he'll face the consequences of what he's done."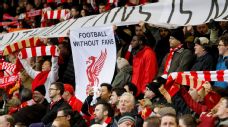 Grabban's absence -- until Tuesday -- could hand a chance to record signing Ricky van Wolfswinkel, who has so far struggled to make an impact during his time at Carrow Road.
After a season on loan at St Etienne, Van Wolfswinkel found the back of the net on his Norwich return in Tuesday night's win and could be rewarded with a first Premier League appearance since April 2014.
"He has conducted himself well,'' Neil said. "He managed to get an opportunity on Wednesday and scored a good goal to help us progress through to the next round."