Haji Wright and Weston McKennie still in Schalke plans - Domenico Tedesco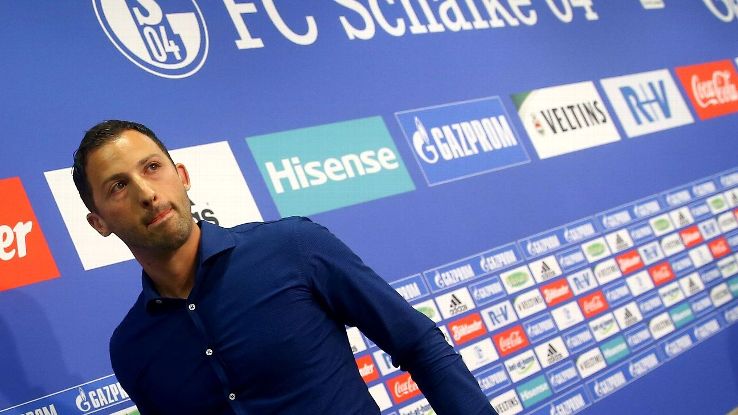 New Schalke coach Domenico Tedesco has said U.S. youth internationals Haji Wright and Weston McKennie are part of the club's plans for next season but need to prove themselves.
Tedesco, 31, replaced Markus Weinzierl earlier this month and has now officially started work.
Late last season, Weinzierl announced the promotion of academy players including Wright and McKennie to the senior squad, and Tedesco told kicker: "They will join us for now but, as is the case for all others, I need to see how they work.
"If I come to the conclusion by then that a player won't help us, I will be honest and ask him to find a different solution for the sake of his personal development.
"The under-23 team [playing in the fifth league], a loan or maybe even a transfer -- there are several options."
Earlier this month, Schalke academy coach Norbert Elgert praised McKennie, saying: "Wes is a player that is a benefit to any team."
Stephan Uersfeld is the Germany correspondent for ESPN FC. Follow him on Twitter @uersfeld.