Real Madrid's Gareth Bale can be great, but Ronaldo one of a kind - Calderon
Former Real Madrid president Ramon Calderon has tipped Gareth Bale to be a "very important" player for the Spanish giants' future, but added that Cristiano remains an irreplaceable member at the Bernabeu.
Bale transferred to Real Madrid for a record fee of €101 million in the summer of 2013. The former Tottenham man had struggled to consistently be at his best since joining Los Blancos. However the Wales star has hit top form in 2015-16, scoring 13 goals and providing an additional nine assists in 15 La Liga games.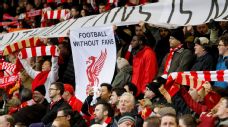 Calderon, who led the club from 2006-09, has seen Bale's growth this year, and has backed the forward to be a key part of the club in the future.
"[Bale] is exceptional and an awesome player who can have a long run here at Real Madrid. The injuries are not good ... but he is growing," Calderon told Omnisport of Bale, who is currently sidelined with a calf injury.
"I think Real Madrid made a great decision and if he plays like he is doing right now he will be very important for the club.
"Bale is an important player in many senses. He is a player who came with fame but he is going further here.
"He is already a striker and he scores many goals, which are very important for the team."
Bale and Cristiano Ronaldo have struck up a great partnership this season. The Portuguese captain, though he missed out on a fourth Ballon d'Or award earlier this month, has fired in 27 goals in 27 games over all competitions. And Calderon admitted those numbers can't be duplicated within the Real squad, not even by Bale.
"It's going to be difficult to have a player like Cristiano Ronaldo, who scores 60 goals," Calderon continued.
"[It's] very difficult to find a key player as much as Ronaldo is on the pitch, so I just hope he is not leaving Real Madrid. I don't see a substitute. There are many good players but nobody is like him."
Calderon was Madrid president from summer 2006 until January 2009, when he resigned amid allegations of irregularities in his election two and a half years previously. The businessman subsequently faced charges of electoral fraud in court however the charges were dropped after a judge ruled that evidence gathered by hidden cameras was inadmissible. He has ever since been a regular critic of all policies undertaken by current club chief Florentino Perez.