James must be patient at Real Madrid under Zinedine Zidane - Pekerman
Colombia manager José Pekerman has urged James Rodriguez to be patient in the face of the coaching change at Real Madrid as the 24-year-old midfielder struggles to fit into the plan of Zinedine Zidane, according to a report.
Pekerman admitted that his national team player is impatient and added that he also gave counsel to the young star when Rafa Benitez took over at Los Blancos before the beginning of the new season.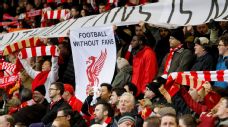 "Lately, we haven't spoke, but we did speak around New Year's," Pekerman told El Tiempo. "He had a lot of worries about the coaching change and he was anxious that the situation be resolved as quickly as possible because he remembered how the previous coaching change went. I had to calm him down."
Pekerman said he believed that Zidane's arrival as coach would ultimately be good for Rodriguez. Zidane's faith in Gareth Bale, Karim Benzema and Cristiano Ronaldo has meant that one of the attacking midfielders has been forced to watch a few matches from the bench, which has been the cause of Rodriguez's frustration. Zidane has said that both Isco and Rodriguez remain in his plans and won't be leaving the club.
"I continue to think that the change will be a positive one," the Colombia coach said. "He must be patient. He is unbeatable. He meets all the criteria. We all want him to be a starter and to be in that role with the national team as well. He needs to know that we need him to stay positive."
Spanish media reports have said that James has been slow to follow the instructions of the French legend. Pekerman said that he has no doubt that Rodriguez's current status with the club will serve to help the young star mature and grow.
"Just as Real Madrid are the maximum expression of world football, everything that they do is news and the news is of all types and kinds," Pekerman said. "I think James is a great player, a professional. He is aware that he represents Colombia and he has the intelligence to come out ahead.
"This is a tough time for him and it will serve as a great experience for a young man who has had to grow up very quickly. He is going through a challenge as all great players do, but we are not losing hope that he will reclaim his spot. He is very honest and straightforward, he is just going through a very different stage and it will all work out for him."
Finally, Pekerman said he hoped that injured Chelsea striker Radamel Falcao can recover quickly from his thigh injury.
"I always have had hope that he can get out of this situation," Pekerman said of the Colombia national team star. "He is very strong and everything has happened to him all at once. We try to keep in close contact. I think he will be back to normal in a few weeks."
Last month, interim manager Guus Hiddink confirmed that Falcao had aggravated what former boss Jose Mourinho described as "an important muscular injury" first sustained in November, and Monaco decided against recalling the Colombian from his loan spell at Stamford Bridge in January after assessing his condition.
Falcao has made just 11 appearances in all competitions for Chelsea this season, scoring one goal, but remains positive about featuring in the first team again before he returns to his parent club in the summer.