Rafa Benitez bids goodbye to Real Madrid in letter to fans
Former Real Madrid coach Rafa Benitez bid an elegant goodbye to fans via an open letter on Tuesday, telling them that "it has been an honour to work for these colours."
Benitez endured a difficult return to the Bernabeu, where he began his playing career with the reserve teams and later held several coaching roles.
After only seven months in charge, the club replaced him on Monday with Zinedine Zidane, who had been coaching Madrid's Castilla reserve team in the third division.
But in a letter posted on his website, Benitez called it an "honour and privilege" to work for his hometown club and wished his successor well.
"Now, at the end of my time as first team coach of Real Madrid, I would like to use this article to say goodbye to everyone at every level of the club. I want everyone at the club from the board of directors, executives, workers and all of the fans, know that it has been an honour and privilege to be in charge at this club where I grew up as a person, player and coach from the lowest categories through to the first team.
Thank you, it's been an honour https://t.co/LwiFyMKnMn #HalaMadrid

- Rafa Benitez Web (@rafabenitezweb) January 5, 2016
"As a madridista from Madrid, steeped in the traditions and values of this institution, which I learned in the old sports city of Castellana, it has been an honour to work for these colours. I would especially like to thank everyone at the new sports city and the Santiago Bernabeu who since my first steps through the door have supported me and made my work easier. Thanks to all for helping.
"With all that I have said still in mind, I would like to wish good luck to Zinedine Zidane, my successor, and his staff. To all the players, coaches and staff in both Valdebebas and Bernabeu, I wish all the best and also good luck.
"With all my respect and thanks... HALA MADRID and NOTHING ELSE."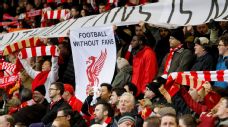 The Madrid-born Benitez, who worked as an assistant for the club in 1994-95, has won 12 titles with five clubs since 2001, but he hasn't won a league title since 2004. Benitez has managed 12 different teams in his career, with only two of those stops spanning more than three calendar years -- 2001-04 with Valencia and 2004-10 with Liverpool.
He leaves Real Madrid with a .740 win percentage, his best at any club since 2001. However, for the first time since 2001, Benitez will have failed to win a trophy with a team, because he did not have an opportunity to play in any finals as Real Madrid manager.