Real Madrid make it hard for coaches - Manchester City's Manuel Pellegrini
MANCHESTER -- Manuel Pellegrini criticised Real Madrid for sacking Rafa Benitez and said the 10-time European Cup winners' policy of firing coaches makes them incredibly difficult to manage.
Former Liverpool and Inter Milan boss Benitez was dismissed on Monday after just seven months in charge at the Bernabeu, with Zinedine Zidane unveiled as his replacement.
Zidane has become Real's 14th manager in 13 years and Pellegrini, who was sacked by president Florentino Perez in 2010 after claiming a then club record of 96 points in his sole season in charge, had sympathy for Benitez but was not surprised to see him go.
The Manchester City boss said in a news conference: "Real Madrid is a very difficult team but the position of the manager is more difficult because of the way they manage the club.
"At least I finished the year. I knew from the beginning I was not to continue for the next year. There were some important differences with the president but it is not strange [to see Benitez sacked] when you see what happened in Real Madrid in the last five or six years.
"I am sorry about Rafa Benitez because I think he is a manager that deserves respect."
Pellegrini said he prefers City's way of operating after he was given a new contract last summer, even though he had finished the previous season without silverware.
"It is absolutely different," he added. "It is another way to think about the manager. That is why one team is changing manager every year and this team it is not the policy of the owners to change immediately when you don't win a title."
Pep Guardiola, who has announced he will leave Bayern Munich in the summer, said on Tuesday that he wants to manage in the Premier League next season.
Guardiola has been tipped to replace Pellegrini at the Etihad Stadium but the Chilean did not comment on the former Barcelona coach's remarks.
"I don't have a reaction about that," he said.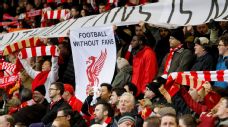 At Guardiola's own news conference in Germany, the Catalan agreed with Pellegrini that Perez was not an easy president to work for but gave his support to Zidane.
"I wish him all the best," Guardiola said. "He's one of the best players in history. He knows everything about football -- the dressing room, the media. I don't wish him the very best, though, because I am a Barcelona fan."
ESPN FC's Germany correspondent, Stephan Uersfeld, contributed to this report.