Zinedine Zidane a 'risky' appointment for Real Madrid - Jorge Valdano
Former Real Madrid general manager Jorge Valdano has warned the club about the "risky" appointment of Zinedine Zidane as manager in place of Rafa Benitez.
The former French captain was promoted from coach of the Real Madrid Castilla side on Monday after Benitez was sacked just seven months into the job.
But former Argentine international Valdano, who won the 1986 World Cup in Mexico, believes that Zidane is not ready for such a high-pressure role.
"Zidane taking over is such a risky move because of his lack of experience," he told El Larguero.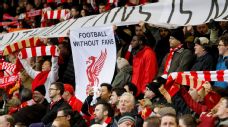 Valdano added that the tactically adept Benitez wasn't suited to the attack-minded Real Madrid squad.
"Benitez had troubles to implement his precise ideas in a squad with too many attacking midfielders," he said.
"Benitez also made more of an effort to accommodate club than the club made to accommodate Benitez."
Ex-striker Valdano was a Real Madrid player for three years in the 1980s, head coach between 1994-96 and, most recently, director general and presidential aide for two years until 2011.