Cristiano Ronaldo tension reports denied by Real Madrid boss Benitez
Real Madrid coach Rafa Benitez has brushed aside reports of tension between himself and Cristiano Ronaldo, declaring that the Portuguese forward is the best player in the world.
Ronaldo was pictured on the front page of Thursday's AS newspaper raising his arm as a sign of protest with an accompanying headline "Sparks fly," while the outlet's website had video footage of the session.
Sparks Fly. Today's cover of AS focusing on the tension between Cristiano & Benitez in yesterday's training session pic.twitter.com/JvDLYS8xkd

- AS English (@English_AS) July 23, 2015
According to the publication, the 30-year-old was upset that Benitez had disallowed one of his goals for offside during Wednesday's training session in Melbourne, Australia, where Real are on tour.
AS claims the player said "Go to hell!" and "He gives everything against the Portuguese."
When asked about Ronaldo's reaction, Benitez told a news conference: "He is competitive and that is the key. I see it as a virtue, not a defect.
"My relationship with him is the same as with the other players. I speak a lot with all of them.
"There are people that say this or that, but I can assure you that it's not true. My relationship with him is absolutely normal."
Ronaldo is set to begin his seventh campaign with Los Blancos and will do so after one of his finest ever seasons, one in which he scored 61 goals in all competitions -- his best numbers at Real since his arrival from Manchester United in 2009. Ronaldo netted 48 goals in 35 league games and was the top scorer in La Liga for the third time in his career.
"Fortunately after working with him [Ronaldo] you get to see just how competitive he is, how he likes to win and the quality he has," Benitez said. "This is why he is the best in the world.
"I always try to bring out the best of the players I have. Seeing Cristiano at work, you understand why he has the trophies he has. He is clearly the best in the world.
"I would like for everyone to have the same will to compete and win that he has. He proves it every day and I'm delighted."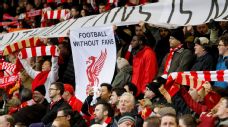 Despite Ronaldo's spectacular figures last season, Real failed to win a major trophy as they had to settle for the FIFA Club World Cup and the UEFA Super Cup.
The Spanish giants finished runners-up to Barcelona in the Primera Division, a competition they have not won since 2011-12. They were eliminated from the Champions League in the semifinals by Juventus, and knocked out of the Copa del Rey by local rivals Atletico Madrid.
Real take on Manchester City in Melbourne on Friday in the International Champions Cup.