Cristiano Ronaldo can be the best for some time yet - Carlo Ancelotti
Real Madrid coach Carlo Ancelotti believes the professionalism of Cristiano Ronaldo will enable the player to continue performing at the highest level for some time yet.
Ronaldo, 30, has faced criticism this week for being pictured celebrating his birthday just hours after Madrid's 4-0 defeat to rivals Atletico Madrid on Saturday.
Ancelotti, however, insists the Portugal captain is the perfect professional on and off the pitch, and is a real leader in the Madrid squad.
"He's a player with a unique efficiency in modern football, he has an extraordinary talent and he enjoys this with professionalism and a level head that is difficult to find amongst players at this level," Ancelotti is quoted by AS as telling A Bola.
"Amongst the squad, he's a leader, he talks to all the members of the squad, especially the younger players. He's an important part of the squad as are Pepe, Sergio Ramos, [Iker] Casillas and Marcelo. If he keeps faithful with the passion he has, his career can continue for some time due to his optimum physical condition."
The Madrid boss reserved further praise for Pepe, adding that the defender possesses the greatest sense of team spirit in the squad.
It is this concern for the best for the team that means the Portugal international does not feel threatened by fellow centre-back Raphael Varane, Ancelotti said.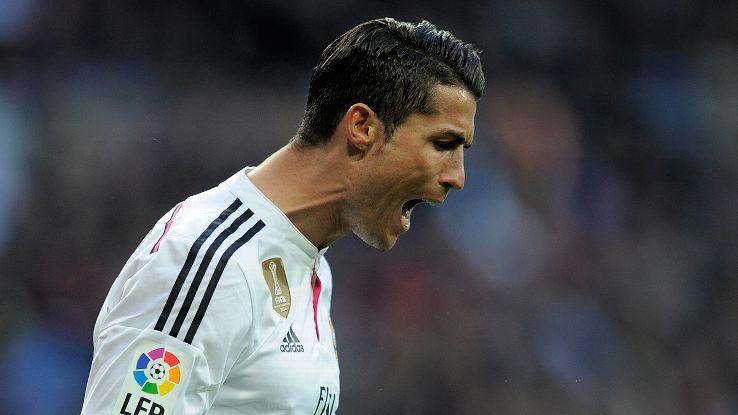 "He's a player with great professional application. If I was to draw up a list of the players with the best team spirit, he'd be at the top," he said.
"He even has a tendency to worry more about the rest of the team than about himself. I don't think he feels Varane is a threat, if anything he's a motivation for him as is Pepe for Varane."
Ancelotti did, however, have some harsh words for his third Portugal international, saying that Fabio Coentrao lacks the professionalism of Ronaldo and Pepe.
"One area he could improve is his concentration and motivation levels. He doesn't train with the same intensity that he displays during competitive matches, that's something he needs to improve on," Ancelotti said.
"[But] he's a very competitive player; he's been very unlucky with injuries. Last season, apart from his personal injuries, he had a private problem but afterwards was a great help. He's played in all the big games. Against Bayern [Munich last season], he provided the assist for [Karim] Benzema, he played in the [Champions League] final and has always had a positive attitude."