Mexico's Gerardo Martino: No plans to use naturalized players on squad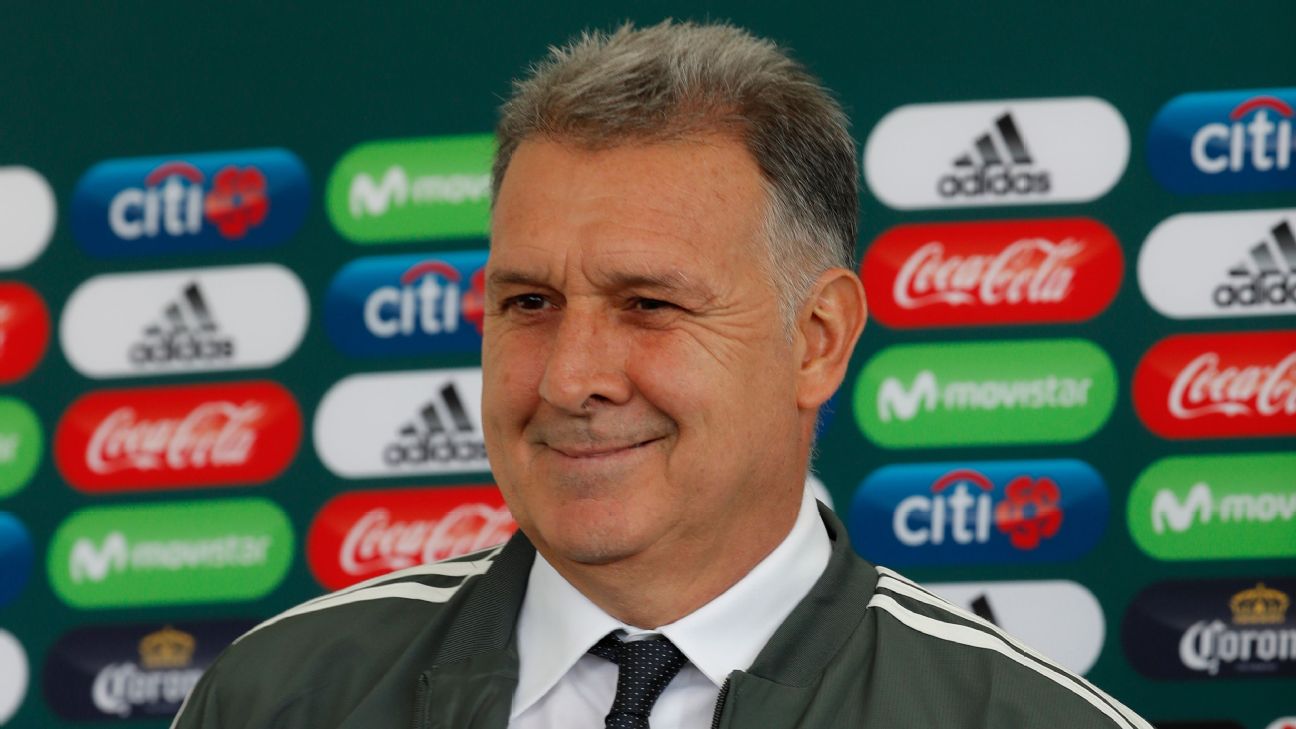 Mexico manager Gerardo Martino said he has no intentions of calling up naturalized players as he begins his tenure, adding that foreign players who wish to play for his national team isn't a priority.
"I have to consider the players I have available," Martino said at a news conference in Los Angeles. "If one of my starting points 30 days after becoming coach is naturalizing players, I'd be starting my job off on the wrong foot."
The former Argentina and Barcelona manager said he's eager to discover his team's identity with what he does have available. Mexico has friendlies next month against Chile and Paraguay that Martino said would be instrumental in determining what his players' strengths are.
"We always have the goal of finding our identity quickly," Martino said. "We have the upcoming friendlies to do that. Then we've got the Gold Cup."
Martino, who guided Atlanta United to the 2018 MLS Cup title, discussed a plan to invest in the talent coming from the next generation of Mexican players. Since he took over, he has visited almost every team in Liga MX for scouting purposes.
"What we've seen so far after touring clubs in Mexico ... is openness from the clubs," he said. "I thank them for how they've welcomed us. I ask forgiveness from the clubs we haven't visited."
Martino replaced Juan Carlos Osorio as full-time boss, a frequent target of criticism for his rotation-heavy system that wasn't able to secure a major tournament or prevent Mexico from making a round-of-16 exit for the seventh straight World Cup.
"I have a profound respect for Juan Carlos Osorio. I think he did an amazing job with the Mexican national team," he said.