Omar Gonzalez keeps Pachuca atop Liga MX Power Rankings in Week 5
Omar Gonzalez's first goal in Liga MX helped Pachuca get an important away draw against Pumas at Ciudad Universitaria, while Andre-Pierre Gignac is the leading goal scorer of the 2016 Clausura, with five goals. Dorados, Veracruz and Chivas remain the only teams that have yet to win a game. With that in mind, here are Liga MX's Power Rankings for Week 5:
1. Pachuca (no change)
Gonzalez scored his first goal in Liga MX and helped Pachuca get an important 1-1 draw at Pumas. Pachuca continues as the only undefeated club in the Clausura, while showing a noticeable resilience at both the offensive and defensive ends. Los Tuzos' past three games have been against America, Monterrey and Pumas, and they finished with seven of nine possible points. Diego Alonso's men are playing like a Liguilla-bound team.
2. Monterrey (no change)
Antonio "Turco" Mohamed's Rayados did what every other team has done against Dorados, which is to get a comfortable win. La Pandilla defeated the team from Sinaloa by a final score of 3-0. Rogelio Funes Mori and Carlos Sanchez are among Liga MX's top goal scorers, but what's been impressive so far has been the team's defensive reliability. Rayados have only conceded four goals, but that could change in the next games against Santos, Veracruz, Cruz Azul and Tigres.
3. Tigres (+2)
Tigres' goals are coming in bunches. In their past two matches, Los Felinos have scored five of their 10 goals in the Clausura. Lucas Zelarayan, Jesus Duenas and Gignac scored the goals in Tigres' 3-0 victory over Chiapas. If there's a team that has plenty of scoring options, that team is Ricardo "Tuca" Ferretti's Tigres.
4. America (+2)
America got its first home win of 2016 and its fifth home win of the Ignacio "Nacho" Ambriz era. Paul Aguilar's performance was one of the main reasons Las Aguilas got a 2-0 win over Santos Laguna. Not only does Aguilar provide defensive stability, but he also becomes another attacking asset who's able to provide excellent service to the strikers. Up to now, America is the team with most shutouts in Liga MX, with four.
5. Santos Laguna (-1)
After a three-game winning streak, Santos once again lost on the road, its second of the season. Nestor Calderon, one of the team's most constant players, missed the match because of flu-like symptoms, and Los Guerreros were hurt by his absence in the midfield. The club's upcoming game against Rayados has all of the ingredients to be the game to watch in Week 6.
6. Leon (-3)
Leon suffered its second consecutive loss after falling 1-2 to Morelia at the Nou Camp. Luis Fernando "Flaco" Tena's coaching debut with La Fiera wasn't memorable, especially considering the team lost a 1-0 lead within a blink of an eye. Morelia scored twice in the span of three minutes to ruin the party for Tena. Next up is Chivas, a team desperate to get a win.
7. Toluca (no change)
Against Chivas in a game that finished in a 1-1 draw, Toluca played an entire half down a man after midfielder Richard Ortiz was red-carded. Nonetheless, Toluca created enough opportunities to score more than one goal. The difference between this season and the 2015 Apertura is that Toluca's main strikers, Enrique Triverio and Fernando Uribe, are going through a goal-scoring drought. When they get on fire again, Toluca will be competing for a postseason place.
8. Pumas (+1)
Led by center-backs Dario Veron and Gerardo Alcoba, Pumas was minutes away from achieving a 1-0 win over Pachuca, but in one of the last plays of the match, Los Tuzos scored the equalizer that silenced Estadio Olimpico. Similar to Toluca's case, Pumas' forwards are struggling, which is preventing Los Universitarios from getting key wins. Had players like Eduardo Herrera and Fidel Martinez been on point Sunday, maybe Pumas would have defeated Pachuca.
9. Puebla (+1)
After its 2-2 draw in Copa Libertadores play against Racing de Avellaneda on Wednesday, Puebla hosted Rafael Marquez's Atlas on Saturday. Manager Pablo Marini decided to give Puebla's bench players some minutes, and it worked phenomenally. Los Camoteros got the most convincing win of the weekend after scoring four goals against Los Rojinegros. The 4-1 win has allowed the team to continue contending for a postseason spot.
10. Tijuana (-2)
Miguel "Piojo" Herrera still hasn't been able to lead Xolos to their first home win of the season. The club's only win in the Clausura has been against frail Dorados at Estadio Banorte in Sinaloa. Next up is Tigres, and Xolos don't look like a team that will get a win at Tigres' place. If they do, it could be a game-changer in the Piojo era at Tijuana.
11. Morelia (+3)
All of a sudden, Morelia is having one of its best moments in the past year. Two consecutive wins against Chivas and Leon make Monarcas a team to be reckoned with, but will it last? Does Enrique "Ojitos" Meza's Morelia have the potential to be a dark horse in this Clausura? Time will tell.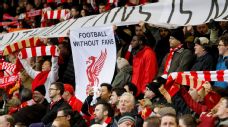 12. Cruz Azul (+1)
Cruz Azul is still trying to build an identity with manager Tomas Boy. For the second consecutive week, one of its center-backs got red-carded, while forwards Joffre Guerron and Jorge Benitez didn't look to be on the same page. After its 1-1 draw against Xolos, Cruz Azul will be looking to get its second win of the season against Queretaro.
13. Chiapas (-1)
Last season, Chiapas surprisingly entered the Liguilla, however this season it appears it will be a huge feat for Ricardo Antonio La Volpe's team to reach the top eight. Chiapas is coming off two consecutive defeats after losing 2-1 to Cruz Azul and 1-3 to Tigres. Jaguares' next opponents are Morelia, Chivas, Leon and Toluca.
14. Atlas (-3)
What was supposed to be a memorable homecoming for Rafael Marquez has become a turbulent moment in his career. Atlas hasn't shown any signs of improvement under new head coach Gustavo Costas. Its loss against Puebla's bench contingent adds to the team's woes.
15. Queretaro (+1)
Queretaro has two home wins this season, both against the league's weakest teams so far in the Clausura: Dorados and Veracruz. Its recent 2-1 win over Veracruz has received praise because Victor Manuel Vucetich's team came from behind to get the needed win. Queretaro has lost its first away games of the season, will the story repeat itself at Cruz Azul's Estadio Azul?
16. Chivas (-1)
Even though Chivas started the season full of optimism, that has died down as the campaign has progressed. The club has a weak defense that is frequently conceding on set pieces, as was the case in a 1-1 draw with Toluca. In the scoring department, Chivas is suffering one of its worst droughts. After five league games, Guadalajara hasn't shown signs of being a playoff-caliber club.
17. Veracruz (no change)
Veracruz is one of three Liga MX clubs that have yet to get a win in the Clausura. The cause of its hasty downfall is hard to explain because a good number of players who led the club to two consecutive playoff appearances are still part of the team. All of this makes you wonder if the relationship between manager and players has deteriorated. If so, there needs to be change.
18. Dorados (no change)
Jose Guadalupe Cruz made his coaching debut with Dorados, but nothing changed. The team lost its fifth consecutive match in the Clausura after falling 3-0 to Monterrey. Dorados is on course to finalize the relegation race in the next couple of weeks, and when it does, it will be remembered as one of the fastest relegation races in Liga MX history.
Nayib Moran covers Liga MX and the Mexican national team for ESPN FC. Twitter: @nayibmoran.