Settling the 'naturalized' players debate in Liga MX
Everyone and their dog in Mexico seems to have expressed an opinion over recent weeks about the rise in numbers of "naturalized" Mexican players in the Liga MX and the perceived lack of opportunities for younger Mexico-born hopefuls. The two, goes the argument, are inseparably linked.
The debate over foreign-born players and opportunities for domestic ones isn't a new one in Mexican football and isn't exclusive to the Liga MX, but it has been accentuated of late due to a rule change ahead of the Apertura 2014, which allowed foreign-born players to register as domestic players as soon as they gained citizenship. Now that may sound as uncontroversial a rule as there could be. After all, in Mexico as elsewhere, it seems morally wrong to discriminate between citizens born in the country and those who earned it through residence when it comes to work.
However, the vast majority of foreign players in the Liga MX come from Latin America and they -- as well as people from the Iberian Peninsula -- can obtain Mexican citizenship after just two years living in the country. Combine that with the fact Mexican players' prices are artificially high due to the unwritten pacto de caballeros (gentlemen's pact) between Liga MX club owners, which dictates that a player belongs to his club even after a contract runs out, and we have seen a rush to the National Migration Institute.
Foreign-born players seek to become Mexican citizens to increase their potential value in the Mexican market and to free up one of the five foreigner spots each Liga MX club is allowed. Clubs can then dip into the cheaper Latin American leagues for cut-price reinforcements, rather than paying the high prices often quoted for Mexicans.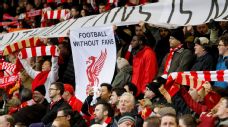 The trend has become marked and is snowballing. There are now 81 foreign-born players in the Liga MX and 61 naturalized players, making up close to 38 percent of the total of players in the 18-team league.
The issue was really blown open by Pumas' naturalized playmaker Daniel "Hachita" Luduena, who said earlier this month that it isn't the fault of the foreigners and that some youngsters in Mexico lack the drive to make it. That sparked a reaction from Mexico's under-23 squad, many of who shared a letter on Twitter aimed at Luduena's comments and basically argued that they were hungry and had achieved a lot at youth level.
The overall balance of opinion seems to be in favor of reducing the number of naturalized Mexicans each team is allowed and the Liga MX is currently considering plans to tackle to issue. But it is a legal minefield.
According to the Mexican Constitution, the legal rights of Mexican-born citizens and those who became Mexicans through residency are exactly the same, aside from certain political and military offices, Andres Valencia -- a specialist in international and constitutional law -- told ESPN Digital.
Mexican lawyer Guillermo Cruz -- a Toronto-based expert in employment law and rights of foreign workers in Mexico -- highlights a special dispensation in "Chapter X" (entitled "Sports professionals") in the Ley Federal de Trabajo (Federal Employment Law) and says it could allow the Liga MX, clubs and the Mexican Football Federation a potential loophole to restrict the number of "naturalizados."
However, Arturo Pueblita -- a law professor at the Universidad Iberoamericana -- recognizes the employment law's provision but believes that "in no way can they (be used) to discriminate between those born in Mexico and those not."
He states that they could be used, for example, for making a certain age restriction, like the 20/11 rule -- which was scrapped in 2011 -- that stipulated clubs had to field young players for a certain amount of minutes per season or face a sanction.
For Pueblita, the grey area would come if the pacto de caballeros -- basically the owners of the Liga MX teams -- came up with its own unwritten rule to reduce naturalized players and simply excluded any player that tried to legally challenge it.
But there is also a Mexican Football Federation code of ethics and if a rule to reduce naturalized players was brought in -- despite its dubious legality under Mexican law -- a further complication could potentially come from FIFA, all three legal experts contacted agreed.
"All the clubs involved in the decision could be subject to the law against discrimination," Valencia stated. "FIFA could also suspend a club (that limits naturalized players) and could even punish the FMF."
In sum, the Liga MX may need a rethink about potentially reducing naturalized players. Club owners -- the same ones who actually buy the foreign-born players -- would be better served by continuing to work on improving youth systems, actually hiring coaches that are willing to play the youngsters, reducing the number of foreigners allowed or introducing a league-wide minimum requirement for young Mexicans in each team.
The idea of promoting the idea of curtailing naturalized Mexican players seems like it is going up a legal dead end.
Tom Marshall covers Liga MX and the Mexican national team for ESPN FC. Twitter: @MexicoWorldCup.