MLS exports Omar Gonzalez, Jorge Villafana loving life in Liga MX
When Omar Gonzalez was unveiled at Pachuca last month wearing a Darth Vader costume in a Stars Wars-themed press conference, there were a good few laughs and some heavy criticism.
But since the serious business on the field has started for the 27-year-old former LA Galaxy center-back, over the first two rounds of matches in the Clausura 2016, any detractors hoping to use the unusual presentation against him have been silenced. Gonzalez's start to life in the Liga MX with Tuzos has gone almost exactly according to plan.
The first major boost came with the news he was starting in Pachuca's first game of the season against Club Tijuana. Obviously, any player coming into a team craves the trust of the manager, but Pachuca's Diego Alonso selected Gonzalez ahead of some fierce competition; Pachuca currently has four other established center-backs on its books: Hugo Rodriguez, Stefan Medina, Oscar Murillo and Aquivaldo Mosquera.
Gonzalez rewarded Alonso's faith with an assist and a solid performance in the 1-1 draw.
Then, on Saturday, the United States international was once again in the starting XI and went 90 minutes in the Tuzos' 1-0 victory over Queretaro, forming a partnership with Colombian Murillo that showed much promise.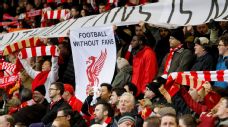 It is never easy to adapt to a new league and country, but the early signs are good for Gonzalez at Pachuca and his Spanish is also improving.
Over at Santos Laguna, left-back Jorge Villafana speaks Spanish like a native and has been a real surprise package over the first two weeks of the season, at least for those who didn't follow his form as the Portland Timbers stormed to the MLS championship last year.
Coach Luis Zubeldia has selected Villafana for both the team's games so far ahead of Adrian Aldrete -- Mexico's best player at the Copa America last summer and one of the central figures in Santos Laguna's Clausura 2015 championship victory.
The uncapped 26-year-old stressed to reporters after Friday's 1-0 win over Chiapas in Estadio Corona that he is still adapting to the slower, but more technical league and is aiming to help Santos to the playoffs.
Dual Mexico and U.S. national Villafana has already been asked by the Mexican press about national teams and he said is keeping his options open.
"My family is Mexican, I had the opportunity to debut in the United States and I am prepared for what is ahead and not closing the door to anybody," he stated in a news conference last week. "I'd like to play [World Cup] qualifiers, I aspire to great things and the step after being professional is national teams."
After the impressive MLS season Villafana had, the positive start in keeping Aldrete out at Santos Laguna and the relative lack of left-backs for Mexico, it wouldn't be a huge surprise to see him in Juan Carlos Osorio's domestic squad to face Senegal on Feb. 10 in Miami.
The other three players who made the switch from MLS to Liga MX over the offseason haven't enjoyed as fruitful a start to life in Mexico as Gonzalez and Villafana, although it is early days in the Clausura 2016.
Former Real Salt Lake playmaker Luis Gil hasn't got any minutes as yet for Queretaro, with competition stiff and 39-year-old Sinha still being used off the bench by coach Victor Manuel Vucetich. It didn't help matters that the U.S. international joined the team after preseason had begun.
Over at Tigres, Luis Silva has also struggled to get playing time with the Liga MX champion since leaving Real Salt Lake and the competition for places there is extremely tough.
Former L.A. Galaxy midfielder Juninho has been the subject of praise from Club Tijuana coach Miguel Herrera, but he hasn't been fit enough to feature, as yet, although it only seems like a matter of time before he is playing regularly.
All three will no doubt be hoping that when they do get out onto the field, they'll be able to replicate Gonzalez and Villafana's flying starts to their careers in Mexico.
Tom Marshall covers Liga MX and the Mexican national team for ESPN FC. Twitter: @MexicoWorldCup.