Marco Fabian has the ability to succeed at Eintracht Frankfurt
Finally Marco Fabian will get the opportunity to prove himself in Europe after Friday's news that Eintracht Frankfurt has had a bid accepted by Chivas. The language, climate and different style of soccer will all be natural obstacles to Fabian's smooth transition to life in the Bundesliga but at 26 years old, the forward can now be ready to take on the challenge and succeed.
Fabian's natural footballing talent is indisputable. His balance and poise on the ball is impeccable, too. Equally adept on either foot, he can play on either wing or as an attacking midfielder and breezes past defenders as if they are not there. Fabian also has that knack of scoring spectacular goals that help win fans over.
But soccer isn't all about ability alone. If it was, Fabian would have had far more than the 27 Mexican national team caps he currently has. For as much as Fabian oozes talent, the player's career so far has been a disappointment. The highlight for Fabian remains the Olympic Games gold medal in 2012, which really should have been the launchpad to bigger and better things.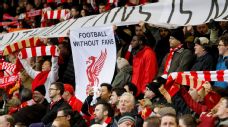 The diminutive and disrespectful "Marquito" ("Little Marco") tag has been applied to a player who failed to live up to his talent at Chivas. He must shake that off and a move to the Bundesliga gives him the chance to do that in a new environment, free from the restraints and pressure at Chivas.
Fabian has continually stressed his dream and desire has been to move to Europe, but Chivas defiantly held out for a high price. In the end, reports suggest that Fabian has been sold for $4 million, roughly half of what he would be worth in the Mexican market. Cleverly, it appears Fabian's people have forced Chivas' hand by inserting a low release clause in his last contract.
Yet the years since the Olympic Games have been a heavy disappointment. Being at Chivas clearly didn't help -- the club has endured some of the most depressing and barren seasons in its history. The team has lacked quality and investment and Fabian has all too often been derided for not producing when in reality, putting such expectations on one player were far beyond reasonable.
Freed of the pressure of being that player urged to carry the team on his shoulders, Fabian may well flourish at Eintracht Frankfurt. In the Bundesliga, Fabian is a blank canvas, not really known and will be able to mold his own reputation based on results on the pitch.
Yet he must overcome some perceptions about his application. What has let Fabian down so far has been an immaturity off the field and mentality and an inconsistency on it. Tales in Guadalajara of Fabian partying were widespread as his career seemed to take two steps forward and two back. A prime example was the celebration of one goal in 2011 with a mock execution. It wasn't only that Mexico was in the news for its violent war on drugs, but that Fabian's own older brother had been murdered. An apology and a large donation to charity followed.
Fabian seemed to mature since returning to Chivas in the summer of 2014 after a one-year loan at Cruz Azul. Mentally, he will be desperate to not let the opportunity to play in Europe slip. "The train only comes by once," Fabian said in a press conference in Guadalajara on Friday. "Today I've decided to get on it."
Current Eintracht Frankfurt head coach Armin Veh signed Mexico internationals Pavel Pardo and Ricardo Osorio after the 2006 World Cup. Pardo has already come out in praise of him and said that the fact Veh was himself a No. 10 should help Fabian find his feet.
The epitome of pent-up frustration so far, Fabian finally has the chance to shake off the criticism and show what he can do in Europe. He'll have to put his inconsistency behind him, but don't be surprised if he is a hit in Germany.
Tom Marshall covers Liga MX and the Mexican national team for ESPN FC. Twitter: @MexicoWorldCup.