Liga MX W2W4: Xolos host Puebla in battle for last Liguilla spot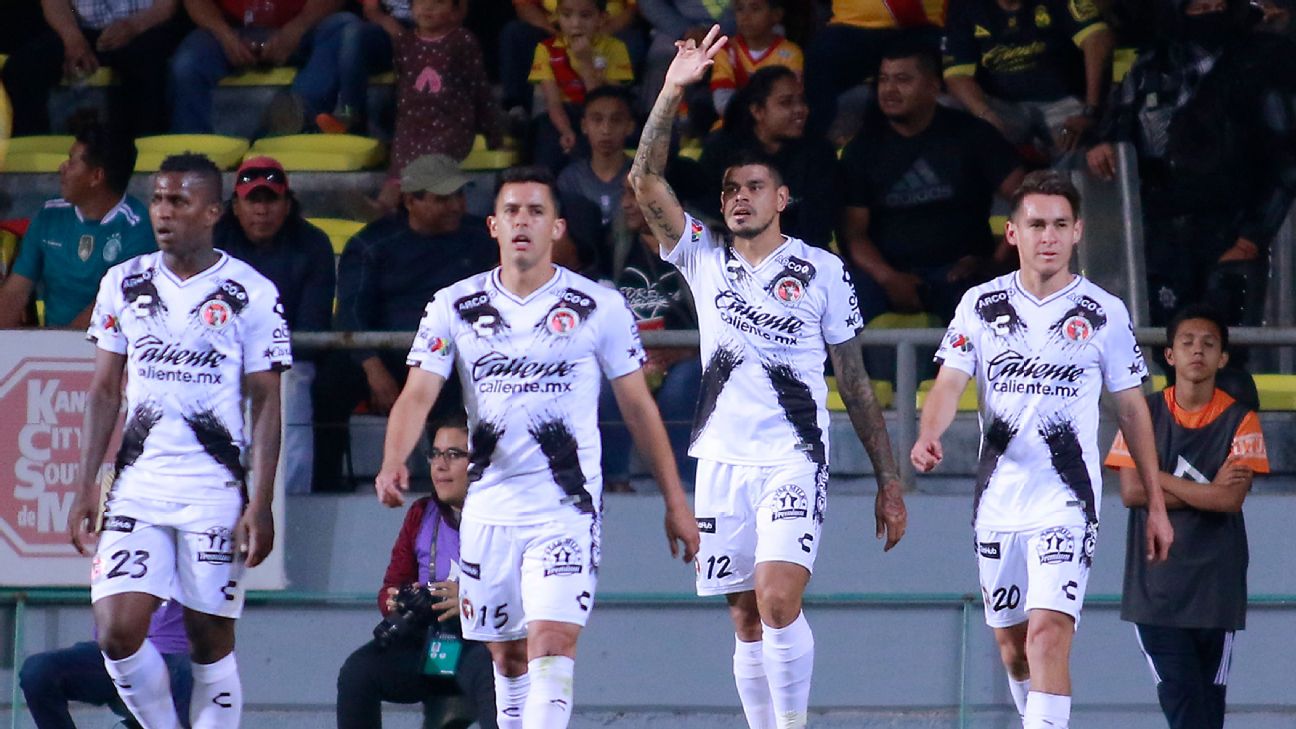 It's the last round of games in the 2019 Clausura regular season and with Club America already with the Copa MX in the trophy cabinet and Monterrey the new CONCACAF Champions League winners, the race is on for the only title left to play for ahead of the summer. Here's what to watch out for:
Club Tijuana, Puebla fight for final playoff berth
So this may not have been one of the games that immediately jumped out when the Liga MX Clausura schedule was announced, but it is the game of weekend by a distance in Mexico. The match is basically an eliminator to decide which of the two will make the top eight and proceed to the postseason.
Club Tijuana holds a one point advantage going into Saturday's game in Estadio Caliente and the math is simple: Xolos win or tie and Oscar Pareja's team is in the playoffs, while a Puebla victory would put Jose Luis "Chelis" Sanchez Sola's side into the postseason.
Tijuana is naturally the favorite at home on the artificial turf, but Puebla has been revived by "Chelis" and he'll have his team fired up for the occasion. It'd be a remarkable achievement for a Puebla team shorn of star names to be mixing it in the liguilla, although given this is Pareja's first season in Mexico and the poor start they had, the same thing could be said of Xolos.
There has been some controversy in the build-up to the game. Xolos have just about complied with Liga MX's young player rule designed to foster the transition of youngsters from the youth teams to the first team. But they managed to fulfill the requirement and not be docked points because of recent youth international call-ups, which reduce the amount of time each team needs to field youngsters to fulfill Liga MX rules.
"This rule was made so that youngsters played 1,000 minutes," Sanchez Sola told reporters in Puebla this week. "Xolos, right now, have 650 minutes on the field and some 'fixes' ... There are a thousand ways to break rules and in Mexico we are specialists."
There's likely to friction and no shortage of intensity.
In line with what a big game it is for La Franja, Puebla fans backed their team at an open training session in the week in Estadio Cuauhtemoc.
Battle for Top 4
The other seven slots for the postseason have already been defined, but finishing inside the top four and therefore playing the second leg of the quarterfinal at home will be a priority this weekend.
Leon and Tigres are both guaranteed to end the season in first and second, respectively, but third-placed Monterrey (30 points) may need something away against Atlas on Sunday. In fourth, Cruz Azul (29 points) hosts Morelia on Saturday.
The teams looking to capitalize on any slip-ups are Pachuca (28 points), Necaxa (26 points) and America (26 points), although La Maquina's goal difference of +11 means it's unlikely that Necaxa (+7) and America (+7) will make the leap into fourth, unless they can rack up some goals.
Pachuca is away at leader Leon on Saturday, Necaxa hosts Queretaro, also Saturday, while America should have a fairly comfortable trip to winless Veracruz on Friday.
Mexico's second cities with differing realities
There's not that much to play for when Tigres face Chivas in Monterrey on Saturday and Rayados travel to Guadalajara to face Atlas. But what the games do highlight is the vast difference in the footballing realities between metropolitan areas that are Mexico's second and third biggest cities.
The two teams from Nuevo Leon made the playoffs with games to spare and were able to concentrate on the epic Clasico Regio CONCACAF Champions League final, while the Jalisco clubs cannot make the playoffs and will have an early vacation.