Morelia and Pumas early risers in Liga MX power rankings
As is so often the case with Liga MX, the 2015 Apertura started off with plenty of surprises and a couple of results that nobody could have predicted.
Few would have anticipated three red cards for Clausura champions Santos Laguna in the first match of the season; four goals from Puebla against America; or a convincing 3-0 Pumas win over Monterrey. It's an exciting start that suggest there is no clear favorite for this year's title -- including Tigres.
Let's check out the Liga MX power rankings after Week 1 of the Apertura:
1. Pumas
It took just 30 minutes for Pumas to score three goals against Monterrey on Sunday. The Mexico City team dominated Los Rayados during the 3-0 victory and were unlucky to not have at least scored another in the home-opener. It is a fantastic start for Pumas and manager Guillermo Vazquez.
2. Veracruz
Veracruz had a couple of early worrisome moments against Chivas last Friday, but gradually took control of the match, which ended in an easy 2-0 victory at the Estadio Luis "Pirata" Fuente. The attacking duo of Julio Furch and Juan Albin was constantly threatening and should be one to watch this Apertura.
3. Puebla
Coming back and scoring four goals against Club America, after being down a goal, is no small feat. On Sunday, Puebla secured a massive and exciting 4-2 victory at home against Las Aguilas. Although Club America was missing key players, Puebla should still be given plenty of kudos for the win.
4. Pachuca
Los Tuzos had no trouble at all from Club Tijuana on Saturday. With 61% possession and 21 shots in total, Pachuca cruised to a narrow, but one-sided 2-1 defeat over Los Xolos on Saturday. With a goal and an assist, the recently naturalized Ariel Nahuelpan was the best player of the match.
5. Morelia
Paraguayan striker Pablo Velazquez was arguably the player of the weekend in Liga MX. With two goals in less than 10 minutes, the 28-year-old helped secure a 3-0 victory for Morelia against Cruz Azul in the Estadio Azul. It is a positive start for the relegation-threatened squad.
6. Queretaro
Brazilian striker Camilo Sanvezzo is back and scoring for Queretaro. The 27-year-old was substituted in for Los Gallos Blancos during the second half and found the back of the net with ease during a 2-0 win over Atlas in Guadalajara. With a healthy Sanvezzo and Victor Manuel Vucetich still in charge, Queretaro could become a dark horse for the title.
7. Leon
After Santos Laguna was shown a red card three separate times last weekend, Leon had no excuses not to win. Los Panzas Verdes took advantage of the three-man advantage and defeated Los Guerreros 3-1 thanks in part to a brace Argentine Mauro Boselli.
8. Toluca
Despite Tigres having most of the possession and more shots, Toluca scraped by with a 1-0 away win against Los Auriazules. Although the home side was resting multiple key players for this week's Copa Libertadores final first leg, Los Diablos Rojos should still get credit for picking up three big points away from home.
9. Chiapas
Chiapas will feel gutted about not scoring during their 0-0 draw against Dorados at the Estadio Banorte. Los Jaguares had plenty of chances but squandered their opportunities throughout.
10. Dorados
It wasn't the best showing from Dorados, but the team should feel lucky after emerging from the first match of the season with a point in hand against Chiapas. The newly-promoted side could only muster a few dangerous opportunities, but as mentioned, they should feel content with a point.
11. Tigres
It's obvious that manager Ricardo "Tuca" Ferretti's current focus is on the Copa Libertadores. Despite resting multiple important players, Ferretti's side still looked decent against Toluca and nearly a result in their 1-0 loss.
12. Atlas
New Atlas manager Gustavo Matosas is off to an uneasy start to the 2015 Apertura. Los Rojinegros had 19 shots in total, seven on target, but couldn't get anything past Queretaro's Brazilian goalkeeper, Tiago Volpi. The road for Matosas won't get any easier when the team travels to Mexico City this weekend to take on Club America.
13. Club America
Yes, Club America didn't have a few of their best players available, but nobody expected the team to allow four goals against Puebla. Las Aguilas will likely bounce back from the loss, but it's an inauspicious start for new manager Ignacio Ambriz.
14. Chivas
The good news for Chivas is that goalkeeper Jose Antonio "Tono" Rodriguez is already on excellent form. The bad news is that there are still issues in the attack. With more injury problems for Isaac Brizuela and Marco Fabian, Los Rojiblancos will likely continue to struggle this upcoming weekend against Cruz Azul.
15. Santos Laguna
Any hope for a winning start for Santos Laguna against Leon was thrown out the window with the red cards to Agustin Marchesin and Djaniny Tavares. The suspensions to those two players will hurt the Clausura champions this coming week versus Chiapas. That being said, Los Guerreros still have the talent, and manager to immediately bounce back.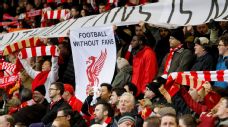 16. Club Tijuana
Where was Club Tijuana's attack last Saturday? Los Xolos failed to create much danger and were underwhelming in their Apertura opener. New manager Ruben Omar Romano has started the season off with early doubts after just one match in charge.
17. Cruz Azul
Watching Cruz Azul last weekend was painful. Along with a missed penalty kick by Gerardo Torrado, La Maquina mis-timed multiple chances on goal and couldn't contain Morelia's counterattack. Coupled with a weak turnout from the fans at the Estadio Azul, Cruz Azul's home- opener was one to forget.
18. Monterrey
On paper, Monterrey should have had no trouble with the Pumas starting XI. Instead, Los Rayados conceded three quick goals and never found a way to recover against Pumas. Monterrey in preseason was considered a contender for a top-eight finish, but didn't show it in their first match.
Cesar Hernandez covers Liga MX and the Mexican national team for ESPN FC. Twitter: @cesarhfutbol.