KO

9

Obafemi Martins Goal - Header

12

Leandro Greco Yellow Card

43

Sergio Ballesteros Yellow Card

43

43

Ioannis Maniatis Yellow Card

45

Obafemi Martins Yellow Card

HT

The referee has signaled the end of the first half

46

On: Fetfatzidis Ioannnis | Off: Leandro Greco

46

On: José Holebas | Off: Charalambos Lykogiannis

52

54

Panagiotis Vlachodimos Yellow Card

68

On: Valdo | Off: Pedro Ríos

76

On: Ariel Ibagaza | Off: Kostas Mitroglou

79

Ariel Ibagaza Yellow Card

83

On: Robert Acquafresca | Off: Obafemi Martins

86

On: Dariusz Dudka | Off: Michel

FT

The referee has signaled the end of the second half
Olympiakos
OLY
Levante
LEV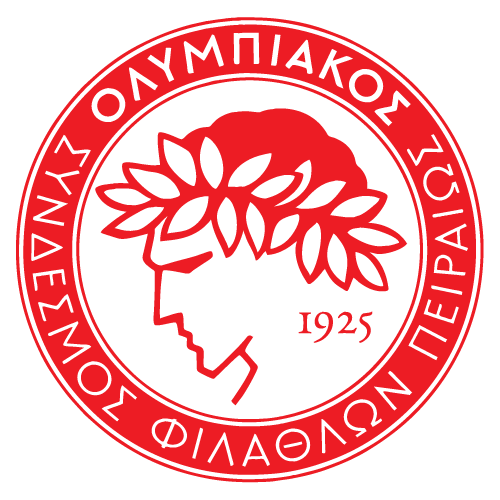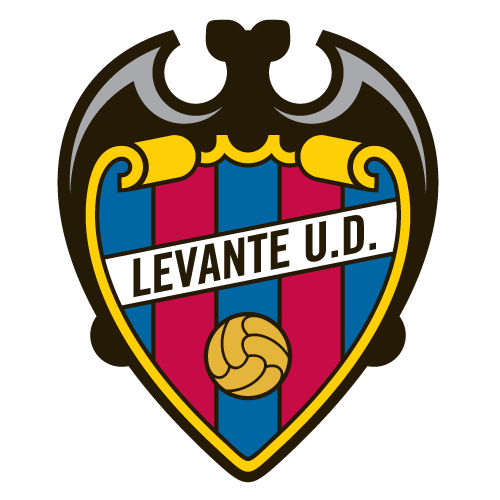 Olympiakos
No.
Name

Shots

0

0

Shots on Target

Fouls Committed

0

0

Fouls Against

Shots

1

1

Shots on Target

Fouls Committed

4

0

Fouls Against

Assists

0

Offsides

0

Discipline

Shots

0

0

Shots on Target

Fouls Committed

1

0

Fouls Against

Assists

0

Offsides

0

Discipline

Shots

0

0

Shots on Target

Fouls Committed

0

1

Fouls Against

Assists

0

Offsides

0

Discipline

Shots

1

1

Shots on Target

Fouls Committed

1

0

Fouls Against

Assists

0

Offsides

0

Discipline

Shots

0

0

Shots on Target

Fouls Committed

2

0

Fouls Against

Assists

0

Offsides

0

Discipline

Shots

0

0

Shots on Target

Fouls Committed

1

0

Fouls Against

Assists

0

Offsides

0

Discipline

Shots

4

0

Shots on Target

Fouls Committed

1

1

Fouls Against

Assists

0

Offsides

0

Discipline

Shots

2

0

Shots on Target

Fouls Committed

2

0

Fouls Against

Assists

0

Offsides

0

Discipline

Shots

0

0

Shots on Target

Fouls Committed

0

0

Fouls Against

Assists

0

Offsides

0

Discipline

Shots

2

1

Shots on Target

Fouls Committed

0

0

Fouls Against

Assists

0

Offsides

1

Discipline

Shots

1

0

Shots on Target

Fouls Committed

0

0

Fouls Against

Assists

0

Offsides

0

Discipline

Shots

0

0

Shots on Target

Fouls Committed

2

0

Fouls Against

Assists

0

Offsides

0

Discipline

Shots

2

1

Shots on Target

Fouls Committed

1

1

Fouls Against

Assists

0

Offsides

0

Discipline

Substitutes

Shots

0

0

Shots on Target

Fouls Committed

0

0

Fouls Against

Shots

0

0

Shots on Target

Fouls Committed

0

0

Fouls Against

Assists

0

Offsides

0

Discipline

Shots

0

0

Shots on Target

Fouls Committed

0

0

Fouls Against

Assists

0

Offsides

0

Discipline

Shots

0

0

Shots on Target

Fouls Committed

0

0

Fouls Against

Assists

0

Offsides

0

Discipline
VENUE: Karaiskakis Stadium
| | | |
| --- | --- | --- |
| 90' | | End of the game |
| 90' | | The referee has signaled the end of the second half |
| 90' | | Keylor Navas makes an outstanding save (Parry) |
OLY
LEV
Possession
| OLY | | LEV |
| --- | --- | --- |
| 15 | Fouls | 3 |
| 6 | Yellow Cards | 2 |
| 0 | Red Cards | 0 |
| 1 | Offsides | 1 |
| 4 | Corner Kicks | 4 |
| 0 | Saves | 5 |
Mustafa Akcay's incredible unbeaten run in UEFA competition has come to an abrupt stop at the hands of Zurich.

Sulley Muniru responded quickly to Villarreal's opening goal to earn a 1-1 draw for Steaua Bucuresti.

Frank de Boer's men were outclassed by a much hungrier Sparta Prague side in their 3-1 Europa League defeat.

While KAA Gent scored another to seal it, Kenny Seif's opening goal proved to be the game-winner over Konyaspor.

Fiorentina score five against ten-man Qarabag to remain top of group J in the Europa League.