KO

HT

The referee has signaled the end of the first half

48

70

76

77

On: Vitali Kaleshin | Off: Sergey Kisliak

84

87

On: Alexander Ryazantsev | Off: Bebars Natcho

89

90+1

Sergey Ryzhikov Yellow Card

90+2

FT

The referee has signaled the end of the second half
FK Rubin Kazan
RUB
Atletico Madrid
ATL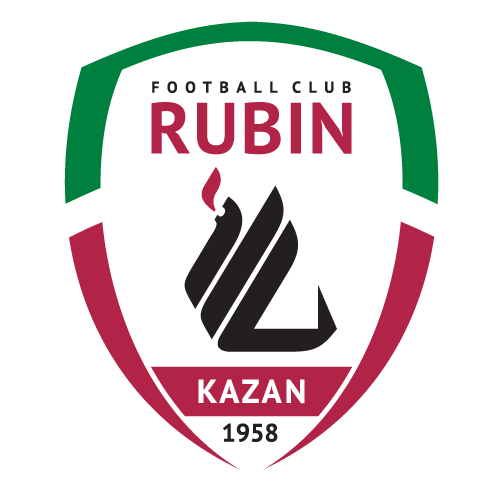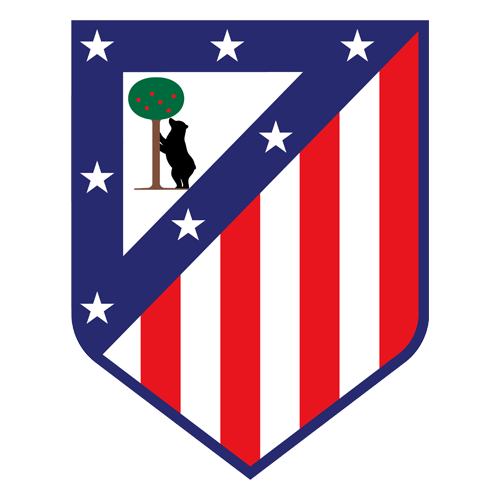 FK Rubin Kazan
No.
Name

Shots

0

0

Shots on Target

Fouls Committed

0

1

Fouls Against

Shots

0

0

Shots on Target

Fouls Committed

2

0

Fouls Against

Assists

0

Offsides

0

Discipline

Shots

0

0

Shots on Target

Fouls Committed

1

2

Fouls Against

Assists

0

Offsides

0

Discipline

Shots

1

0

Shots on Target

Fouls Committed

3

1

Fouls Against

Assists

0

Offsides

0

Discipline

Shots

0

0

Shots on Target

Fouls Committed

1

0

Fouls Against

Assists

0

Offsides

0

Discipline

Shots

0

0

Shots on Target

Fouls Committed

2

4

Fouls Against

Assists

0

Offsides

0

Discipline

Shots

0

0

Shots on Target

Fouls Committed

0

0

Fouls Against

Assists

0

Offsides

0

Discipline

Shots

1

1

Shots on Target

Fouls Committed

1

1

Fouls Against

Assists

0

Offsides

0

Discipline

Shots

0

0

Shots on Target

Fouls Committed

2

2

Fouls Against

Assists

0

Offsides

0

Discipline

Shots

0

0

Shots on Target

Fouls Committed

0

0

Fouls Against

Assists

0

Offsides

0

Discipline

Shots

1

1

Shots on Target

Fouls Committed

0

2

Fouls Against

Assists

0

Offsides

0

Discipline

Shots

0

0

Shots on Target

Fouls Committed

1

0

Fouls Against

Assists

0

Offsides

0

Discipline

Shots

1

1

Shots on Target

Fouls Committed

1

1

Fouls Against

Assists

0

Offsides

1

Discipline

Substitutes

Shots

0

0

Shots on Target

Fouls Committed

0

0

Fouls Against

Shots

0

0

Shots on Target

Fouls Committed

0

0

Fouls Against

Assists

0

Offsides

0

Discipline

Shots

0

0

Shots on Target

Fouls Committed

0

0

Fouls Against

Assists

0

Offsides

0

Discipline

Shots

0

0

Shots on Target

Fouls Committed

0

0

Fouls Against

Assists

0

Offsides

0

Discipline

Shots

0

0

Shots on Target

Fouls Committed

0

0

Fouls Against

Assists

0

Offsides

0

Discipline
VENUE: Tsentralnyi Stadium
| | | |
| --- | --- | --- |
| 90' | | End of the game |
| 90' | | The referee has signaled the end of the second half |
| 90'+2' | | Pablo Orbáiz takes a direct freekick with his right foot from the right channel. Outcome: pass |
RUB
ATL
Possession
| RUB | | ATL |
| --- | --- | --- |
| 14 | Fouls | 14 |
| 2 | Yellow Cards | 3 |
| 1 | Red Cards | 0 |
| 1 | Offsides | 2 |
| 0 | Corner Kicks | 8 |
| 9 | Saves | 2 |
Manchester United manager Jose Mourinho has said he is unsure whether to play Wayne Rooney against Zorya Luhansk amid media scrutiny of the striker.

This week Zorya Luhansk play at Manchester United in the Europa League. Here are Michael Yokhin's five things to know about the Ukrainian club.

Feyenoord captain Dirk Kuyt discusses his feelings on returning to Fenerbahce, where he spent three seasons, in their UEL match.

Take an in-depth look at some of the record breaking performances from UEL's Matchday 1.

The German Football League has received €7.91 million in solidarity payments from UEFA for non-participating clubs in their competitions.