KO

2

14

Andrea Pirlo Goal - Free-kick

27

30

Thomas Manfredini Yellow Card

31

Thomas Manfredini Red Card

39

On: Guglielmo Stendardo | Off: Giacomo Bonaventura

HT

First Half ends, Juventus 3, Atalanta 0.

45

On: Davide Biondini | Off: Ivan Radovanovic

56

On: Fabio Quagliarella | Off: Mirko Vucinic

63

On: Simone Padoin | Off: Andrea Barzagli

70

On: Emanuele Giaccherini | Off: Claudio Marchisio

74

On: Riccardo Cazzola | Off: Luca Cigarini

FT
Juventus
JUV
Atalanta
ATA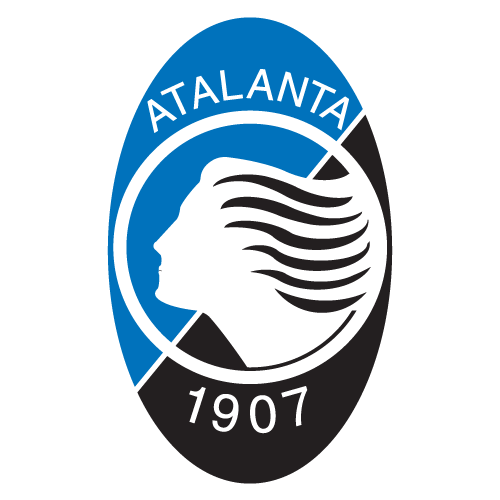 Juventus
No.
Name

Shots

0

0

Shots on Target

Fouls Committed

0

0

Fouls Against

Shots

0

0

Shots on Target

Fouls Committed

0

1

Fouls Against

Assists

0

Offsides

0

Discipline

Shots

1

0

Shots on Target

Fouls Committed

2

1

Fouls Against

Assist

1

Offsides

0

Discipline

Shots

0

0

Shots on Target

Fouls Committed

0

0

Fouls Against

Assists

0

Offsides

0

Discipline

Shots

0

0

Shots on Target

Fouls Committed

0

2

Fouls Against

Assists

0

Offsides

0

Discipline

Shots

3

2

Shots on Target

Fouls Committed

2

0

Fouls Against

Assists

0

Offsides

0

Discipline

Shots

1

1

Shots on Target

Fouls Committed

1

0

Fouls Against

Assists

0

Offsides

0

Discipline

Shots

6

1

Shots on Target

Fouls Committed

1

0

Fouls Against

Assists

0

Offsides

2

Discipline

Shots

3

1

Shots on Target

Fouls Committed

0

0

Fouls Against

Assists

0

Offsides

0

Discipline

Shots

1

0

Shots on Target

Fouls Committed

1

0

Fouls Against

Assists

0

Offsides

0

Discipline

Shots

2

0

Shots on Target

Fouls Committed

1

0

Fouls Against

Assists

0

Offsides

1

Discipline

Shots

1

1

Shots on Target

Fouls Committed

1

2

Fouls Against

Assists

0

Offsides

0

Discipline

Shots

3

2

Shots on Target

Fouls Committed

0

0

Fouls Against

Assists

0

Offsides

1

Discipline

Shots

9

4

Shots on Target

Fouls Committed

0

2

Fouls Against

Assist

1

Offsides

1

Discipline

Substitutes

Shots

0

0

Shots on Target

Fouls Committed

0

0

Fouls Against

Shots

0

0

Shots on Target

Fouls Committed

0

0

Fouls Against

Assists

0

Offsides

0

Discipline

Shots

0

0

Shots on Target

Fouls Committed

0

0

Fouls Against

Assists

0

Offsides

0

Discipline

Shots

0

0

Shots on Target

Fouls Committed

0

0

Fouls Against

Shots

0

0

Shots on Target

Fouls Committed

0

0

Fouls Against

Assists

0

Offsides

0

Discipline

Shots

0

0

Shots on Target

Fouls Committed

0

0

Fouls Against

Assists

0

Offsides

0

Discipline

Shots

0

0

Shots on Target

Fouls Committed

0

0

Fouls Against

Assists

0

Offsides

0

Discipline
| | | |
| --- | --- | --- |
| 90' | | Second Half ends, Juventus 3, Atalanta 0. |
| 90' | | Simone Padoin (Juventus) wins a free kick on the right wing. |
| 90'+2' | | Foul by Davide Biondini (Atalanta). |
JUV
ATA
Possession
| JUV | | ATA |
| --- | --- | --- |
| 9 | Fouls | 9 |
| 0 | Yellow Cards | 0 |
| 0 | Red Cards | 1 |
| 5 | Offsides | 1 |
| 7 | Corner Kicks | 8 |
| 2 | Saves | 9 |
Italian Serie A Standings
Having taken stock of the season so far, Inter Milan are in a promising position following the festive break just five points shy of third in Serie A.

There's plenty to be positive about as Roma enter 2017 but Luciano Spalletti's New Year's resolution has to be sorting out the club's away form.

Roberto Gagliardini is set to make one final appearance for Atalanta this weekend as his move to Inter Milan is put on hold for a few more days.

Frank De Boer says he has had offers since being sacked by Inter but did not accept any because he felt he had let too many people down at the club.

Sanson, 22, has emerged as one of the most exciting talents in the French top flight.