KO

7

33

33

On: Guillermo Burdisso | Off: Marco Cassetti

45+2

On: Henry Giménez | Off: Daniele Paponi

HT

54

On: Matteo Brighi | Off: Daniele de Rossi

59

62

On: Federico Casarini | Off: Ivan Radovanovic

69

On: Fabio Simplicio | Off: Jérémy Menez

77

On: Riccardo Meggiorini | Off: Luca Siligardi

77

84

Daniele Portanova Yellow Card

90

90+1

Marco Di Vaio Yellow Card

90+3

Gaby Mudingayi Yellow Card

90+5

90+5

Simone Perrotta Yellow Card

FT
AS Roma
ROM
Bologna
BOL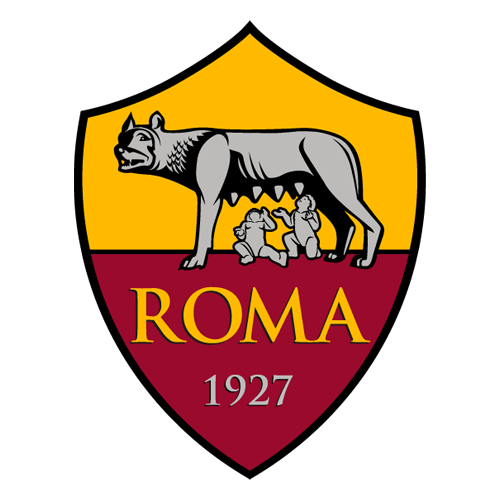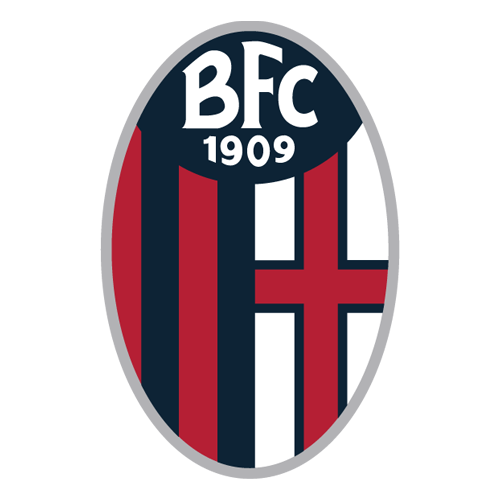 AS Roma
No.
Name

Shots

0

0

Shots on Target

Fouls Committed

0

0

Fouls Against

Shots

0

0

Shots on Target

Fouls Committed

1

0

Fouls Against

Assists

0

Offsides

0

Discipline

Shots

1

0

Shots on Target

Fouls Committed

1

0

Fouls Against

Assist

1

Offsides

1

Discipline

Shots

0

0

Shots on Target

Fouls Committed

0

2

Fouls Against

Assists

0

Offsides

0

Discipline

Shots

0

0

Shots on Target

Fouls Committed

0

0

Fouls Against

Assists

0

Offsides

0

Discipline

Shots

1

0

Shots on Target

Fouls Committed

1

0

Fouls Against

Assists

0

Offsides

0

Discipline

Shots

1

1

Shots on Target

Fouls Committed

1

3

Fouls Against

Assists

0

Offsides

0

Discipline

Shots

1

0

Shots on Target

Fouls Committed

1

0

Fouls Against

Assists

0

Offsides

0

Discipline

Shots

1

0

Shots on Target

Fouls Committed

0

2

Fouls Against

Assists

0

Offsides

0

Discipline

Shots

0

0

Shots on Target

Fouls Committed

1

2

Fouls Against

Assists

0

Offsides

0

Discipline

Shots

0

0

Shots on Target

Fouls Committed

0

0

Fouls Against

Assists

0

Offsides

0

Discipline

Shots

1

1

Shots on Target

Fouls Committed

1

0

Fouls Against

Assists

0

Offsides

0

Discipline

Shots

0

0

Shots on Target

Fouls Committed

1

2

Fouls Against

Assists

0

Offsides

0

Discipline

Shots

6

1

Shots on Target

Fouls Committed

2

4

Fouls Against

Assists

0

Offsides

0

Discipline

Shots

0

0

Shots on Target

Fouls Committed

0

0

Fouls Against

Assists

0

Offsides

0

Discipline

Shots

5

1

Shots on Target

Fouls Committed

5

3

Fouls Against

Assists

0

Offsides

0

Discipline

Substitutes

Shots

0

0

Shots on Target

Fouls Committed

0

0

Fouls Against

Shots

0

0

Shots on Target

Fouls Committed

0

0

Fouls Against

Assists

0

Offsides

0

Discipline

Shots

0

0

Shots on Target

Fouls Committed

0

0

Fouls Against

Assists

0

Offsides

0

Discipline

Shots

5

1

Shots on Target

Fouls Committed

5

3

Fouls Against

Assists

0

Offsides

0

Discipline

Shots

0

0

Shots on Target

Fouls Committed

0

0

Fouls Against

Assists

0

Offsides

0

Discipline

Shots

0

0

Shots on Target

Fouls Committed

0

0

Fouls Against

Assists

0

Offsides

0

Discipline
| | | |
| --- | --- | --- |
| - | | Match ends, Roma 2, Bologna 2. |
| 90' | | Second Half ends, Roma 2, Bologna 2. |
| 90' | | Attempt blocked. Francesco Totti (Roma) right footed shot from outside the box is blocked. |
ROM
BOL
Possession
| ROM | | BOL |
| --- | --- | --- |
| 14 | Fouls | 17 |
| 1 | Yellow Cards | 5 |
| 0 | Red Cards | 0 |
| 1 | Offsides | 2 |
| 10 | Corner Kicks | 6 |
| 3 | Saves | 3 |
Italian Serie A Standings
Inter Milan could punctuate a solid week that saw wins against Juventus and Empoli by beating Bologna for their third victory in three tries.

Juve are widely tipped to win Serie A again but their performances at home can still have a bearing on their ultimate goal -- the Champions League.

Raul Albiol has signed a new four-year contract with Serie A title hopefuls Napoli.

Matuidi, 29, was linked with a summer switch to Juve but ultimately remained in the French capital after the Ligue 1 champions refused to sell.

Cuadrado was expected to make his first appearance for Juve on Wednesday since returning on loan from Chelsea.