KO

12

23

HT

53

On: Herita Nkongolo Ilunga | Off: Matthew Upson

68

On: Benedict McCarthy | Off: Frédéric Piquionne

69

76

On: Pablo Barrera | Off: Valon Behrami

FT
West Ham United
WHU
Newcastle United
NEW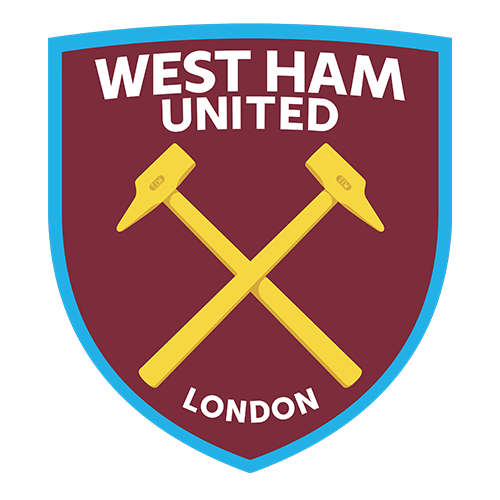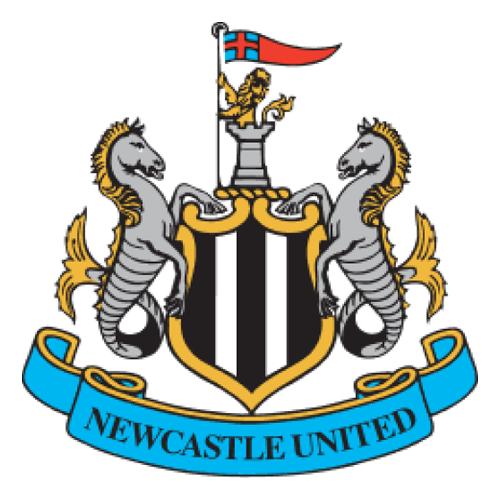 West Ham United
No.
Name

Shots

0

0

Shots on Target

Fouls Committed

0

1

Fouls Against

Shots

0

0

Shots on Target

Fouls Committed

0

0

Fouls Against

Assists

0

Offsides

0

Discipline

Shots

0

0

Shots on Target

Fouls Committed

0

0

Fouls Against

Assists

0

Offsides

0

Discipline

Shots

1

0

Shots on Target

Fouls Committed

1

0

Fouls Against

Assists

0

Offsides

0

Discipline

Shots

0

0

Shots on Target

Fouls Committed

0

1

Fouls Against

Assists

0

Offsides

0

Discipline

Shots

0

0

Shots on Target

Fouls Committed

0

0

Fouls Against

Assists

0

Offsides

0

Discipline

Shots

2

0

Shots on Target

Fouls Committed

1

0

Fouls Against

Assists

0

Offsides

0

Discipline

Shots

1

0

Shots on Target

Fouls Committed

1

2

Fouls Against

Assists

0

Offsides

0

Discipline

Shots

0

0

Shots on Target

Fouls Committed

1

1

Fouls Against

Assists

0

Offsides

0

Discipline

Shots

0

0

Shots on Target

Fouls Committed

0

0

Fouls Against

Assists

0

Offsides

0

Discipline

Shots

2

0

Shots on Target

Fouls Committed

2

1

Fouls Against

Assists

0

Offsides

0

Discipline

Shots

2

1

Shots on Target

Fouls Committed

4

0

Fouls Against

Assists

0

Offsides

1

Discipline

Shots

3

0

Shots on Target

Fouls Committed

3

0

Fouls Against

Assist

1

Offsides

1

Discipline

Shots

0

0

Shots on Target

Fouls Committed

0

0

Fouls Against

Assists

0

Offsides

0

Discipline

Substitutes

Shots

0

0

Shots on Target

Fouls Committed

0

0

Fouls Against

Assists

0

Offsides

0

Discipline

Shots

0

0

Shots on Target

Fouls Committed

0

0

Fouls Against

Assists

0

Offsides

0

Discipline

Shots

0

0

Shots on Target

Fouls Committed

0

0

Fouls Against

Assists

0

Offsides

0

Discipline

Shots

0

0

Shots on Target

Fouls Committed

0

0

Fouls Against
| | | |
| --- | --- | --- |
| - | | Match ends, West Ham United 1, Newcastle United 2. |
| 90' | | Second Half ends, West Ham United 1, Newcastle United 2. |
| 90' | | Jonás Gutiérrez (Newcastle United) wins a free kick on the left wing. |

WHU
NEW
Possession
| WHU | | NEW |
| --- | --- | --- |
| 13 | Fouls | 6 |
| 0 | Yellow Cards | 0 |
| 0 | Red Cards | 0 |
| 2 | Offsides | 0 |
| 2 | Corner Kicks | 6 |
| 3 | Saves | 0 |
English Premier League Standings
Antonio Conte says John Terry is capable of playing in Chelsea's back three but his captain will remain vital to the club even if he doesn't play.

Midfielder Dimitri Payet practiced his juggling skills with his gum before West Ham's 1-0 win over Sunderland.

Mourinho, who brings his Manchester United side to his old club on Sunday, is regarded as the greatest manager in Chelsea's history.

Sean Dyche was pleased to discuss a Burnley he is more familiar with after Scott Arfield's goal maintained their impressive home form against Everton.

Stoke boss Mark Hughes expects Xherdan Shaqiri to light up the Premier League on a regular basis after two brilliant strikes from the Swiss attacker.