KO

3

27

Martins Adailton Yellow Card

HT

45

On: Daniele Dessena | Off: Lopez

55

On: Andrea Lazzari | Off: Radja Nainggolan

65

66

On: Savio Nsereko | Off: Andrea Pisanu

66

On: Massimo Mutarelli | Off: Stephen Appiah

72

On: Joaquin Larrivey | Off: Alessandro Matri

78

On: Alessandro Bassoli | Off: Martins Adailton

FT
Cagliari
CAG
Bologna
BOL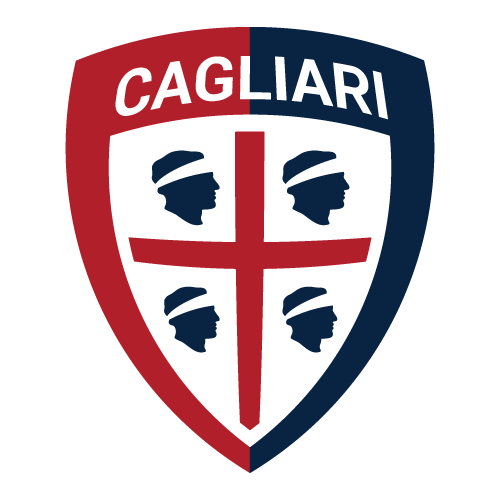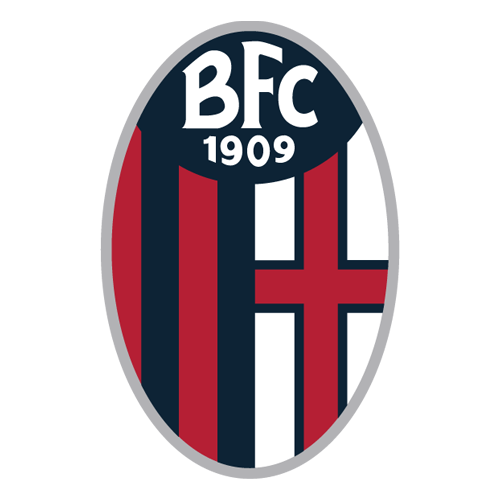 Cagliari
No.
Name

Shots

0

0

Shots on Target

Fouls Committed

0

0

Fouls Against

Shots

0

0

Shots on Target

Fouls Committed

1

2

Fouls Against

Assists

0

Offsides

0

Discipline

Shots

0

0

Shots on Target

Fouls Committed

1

0

Fouls Against

Assists

0

Offsides

0

Discipline

Shots

1

1

Shots on Target

Fouls Committed

1

1

Fouls Against

Assists

0

Offsides

0

Discipline

Shots

1

0

Shots on Target

Fouls Committed

0

0

Fouls Against

Assists

0

Offsides

0

Discipline

Shots

2

1

Shots on Target

Fouls Committed

0

4

Fouls Against

Assists

0

Offsides

0

Discipline

Shots

0

0

Shots on Target

Fouls Committed

1

0

Fouls Against

Assists

0

Offsides

0

Discipline

Shots

2

0

Shots on Target

Fouls Committed

0

1

Fouls Against

Assists

0

Offsides

0

Discipline

Shots

1

0

Shots on Target

Fouls Committed

2

0

Fouls Against

Assists

0

Offsides

0

Discipline

Shots

0

0

Shots on Target

Fouls Committed

1

0

Fouls Against

Assists

0

Offsides

0

Discipline

Shots

0

0

Shots on Target

Fouls Committed

1

0

Fouls Against

Assists

0

Offsides

0

Discipline

Shots

1

1

Shots on Target

Fouls Committed

1

1

Fouls Against

Assists

0

Offsides

0

Discipline

Shots

2

1

Shots on Target

Fouls Committed

1

1

Fouls Against

Assists

0

Offsides

0

Discipline

Shots

1

1

Shots on Target

Fouls Committed

0

1

Fouls Against

Assists

0

Offsides

1

Discipline

Shots

1

0

Shots on Target

Fouls Committed

1

1

Fouls Against

Assists

0

Offsides

2

Discipline

Shots

0

0

Shots on Target

Fouls Committed

0

0

Fouls Against

Assists

0

Offsides

0

Discipline

Shots

0

0

Shots on Target

Fouls Committed

0

0

Fouls Against

Assists

0

Offsides

0

Discipline

Substitutes

Shots

0

0

Shots on Target

Fouls Committed

0

0

Fouls Against

Assists

0

Offsides

0

Discipline

Shots

2

1

Shots on Target

Fouls Committed

1

1

Fouls Against

Assists

0

Offsides

0

Discipline

Shots

0

0

Shots on Target

Fouls Committed

0

0

Fouls Against

Assists

0

Offsides

0

Discipline

Shots

0

0

Shots on Target

Fouls Committed

1

0

Fouls Against

Assists

0

Offsides

0

Discipline

Shots

1

0

Shots on Target

Fouls Committed

2

0

Fouls Against

Assists

0

Offsides

0

Discipline

Shots

0

0

Shots on Target

Fouls Committed

0

0

Fouls Against

Assists

0

Offsides

0

Discipline

Shots

0

0

Shots on Target

Fouls Committed

0

0

Fouls Against

Shots

1

1

Shots on Target

Fouls Committed

0

1

Fouls Against

Assists

0

Offsides

1

Discipline

Shots

0

0

Shots on Target

Fouls Committed

0

0

Fouls Against
| | | |
| --- | --- | --- |
| - | | Match ends, Cagliari 1, Bologna 1. |
| 90' | | Second Half ends, Cagliari 1, Bologna 1. |
| 89' | | Corner, Cagliari. Conceded by Daniele Portanova. |
CAG
BOL
Possession
| CAG | | BOL |
| --- | --- | --- |
| 9 | Fouls | 11 |
| 0 | Yellow Cards | 1 |
| 0 | Red Cards | 0 |
| 3 | Offsides | 4 |
| 6 | Corner Kicks | 1 |
| 3 | Saves | 3 |
Italian Serie A Standings
Inter Milan captain Mauro Icardi will be punished according to "internal club regulations," the club said.

Here are five things you may have missed from last weekend's Serie A action, including AC Milan's fine rise up the table.

Fans whistled the coach and his team after the result, which left Fiorentina in 14th place and just three points above the relegation zone.

The striker had written that he was "acclaimed as a hero" in the dressing room after a confrontation with "one of the fan leaders" in 2015.

Vincenzo Montella has played down AC Milan's Serie A title chances after his side's confincing 3-1 win away to Chievo on Sunday.