KO

6

13

Mesut Özil Penalty - Scored

29

Torsten Frings Yellow Card

42

44

HT

45

On: Martin Fenin | Off: Ioannis Amanatidis

54

56

On: Marcelo Moreno | Off: Hugo Almeida

64

On: Benjamin Köhler | Off: Chris

71

74

On: Philipp Bargfrede | Off: Tim Borowski

78

On: Aaron Hunt | Off: Marko Marin

79

Sebastian Prödl Yellow Card

90+1

90+1

FT
Werder Bremen
BRE
Eintracht Frankfurt
FRA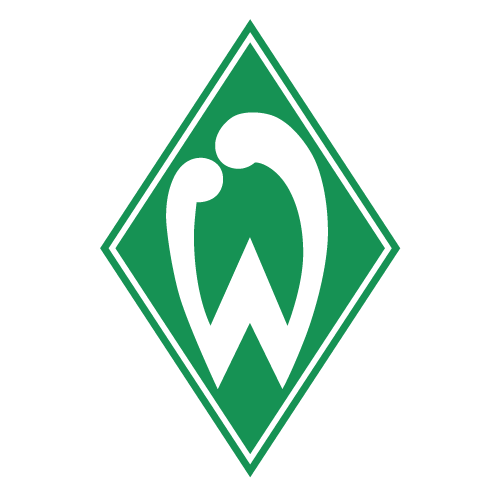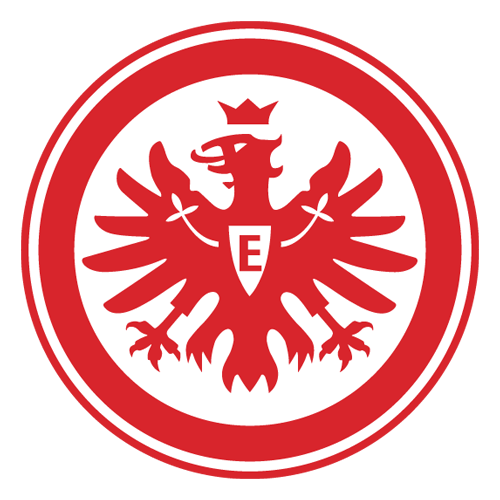 Werder Bremen
No.
Name

Shots

0

0

Shots on Target

Fouls Committed

0

0

Fouls Against

Shots

0

0

Shots on Target

Fouls Committed

3

0

Fouls Against

Assists

0

Offsides

0

Discipline

Shots

0

0

Shots on Target

Fouls Committed

1

2

Fouls Against

Assists

0

Offsides

0

Discipline

Shots

1

1

Shots on Target

Fouls Committed

1

0

Fouls Against

Assists

0

Offsides

0

Discipline

Shots

0

0

Shots on Target

Fouls Committed

2

1

Fouls Against

Assists

0

Offsides

0

Discipline

Shots

2

0

Shots on Target

Fouls Committed

2

2

Fouls Against

Assists

0

Offsides

0

Discipline

Shots

1

0

Shots on Target

Fouls Committed

0

0

Fouls Against

Assists

0

Offsides

0

Discipline

Shots

0

0

Shots on Target

Fouls Committed

1

3

Fouls Against

Assists

0

Offsides

0

Discipline

Shots

9

5

Shots on Target

Fouls Committed

2

5

Fouls Against

Assists

0

Offsides

0

Discipline

Shots

3

1

Shots on Target

Fouls Committed

1

4

Fouls Against

Assists

0

Offsides

0

Discipline

Shots

0

0

Shots on Target

Fouls Committed

0

0

Fouls Against

Assists

0

Offsides

0

Discipline

Shots

1

0

Shots on Target

Fouls Committed

2

1

Fouls Against

Assists

0

Offsides

0

Discipline

Shots

1

0

Shots on Target

Fouls Committed

1

0

Fouls Against

Assists

0

Offsides

0

Discipline

Shots

4

3

Shots on Target

Fouls Committed

2

0

Fouls Against

Assists

0

Offsides

0

Discipline

Substitutes

Shots

0

0

Shots on Target

Fouls Committed

0

0

Fouls Against

Shots

0

0

Shots on Target

Fouls Committed

0

0

Fouls Against

Assists

0

Offsides

0

Discipline

Shots

0

0

Shots on Target

Fouls Committed

0

0

Fouls Against

Assists

0

Offsides

0

Discipline

Shots

0

0

Shots on Target

Fouls Committed

0

0

Fouls Against

Assists

0

Offsides

0

Discipline
| | | |
| --- | --- | --- |
| - | | Match ends, Werder Bremen 2, Eintracht Frankfurt 3. |
| 90' | | Second Half ends, Werder Bremen 2, Eintracht Frankfurt 3. |
| 90' | | Marco Russ (Eintracht Frankfurt) is shown the yellow card. |
BRE
FRA
Possession
| BRE | | FRA |
| --- | --- | --- |
| 18 | Fouls | 20 |
| 1 | Yellow Cards | 2 |
| 1 | Red Cards | 0 |
| 0 | Offsides | 2 |
| 9 | Corner Kicks | 3 |
| 5 | Saves | 8 |
Dortmund fought back to earn a point against Ingolstadt, but Thomas Tuchel says his side are lucky it wasn't worse.

Bayern Munich CEO Karl-Heinz Rummenigge dismissed reports linking David Alaba with a move to Manchester City on Saturday.

Carlo Ancelotti said he was happy with his side's intensity and quality in the first half against Borussia Monchengladbach.

Bayern ratings: After back-to-back Bundesliga draws, the Germany champions found some of their best form to ease past Borussia Monchengladbach.

Bayern Munich boss Carlo Ancelotti praised his side's "quality, intensity and attitude" after the German champions beat Borussia Monchengladbach.