KO

11

On: Ignazio Abate | Off: Roberto Stellone

31

Blerim Dzemaili Yellow Card

32

Diego Milito Penalty - Scored

40

HT

45

On: Bosko Jankovic | Off: Sokratis Papastathopoulos

48

Rubén Olivera Goal - Free-kick

49

52

On: Jürgen Säumel | Off: Blerim Dzemaili

58

On: Giuseppe Sculli | Off: Rubén Olivera

66

Riccardo Colombo Yellow Card

75

On: Nicola Ventola | Off: Ivan Franceschini

75

On: Omar Milanetto | Off: Giandomenico Mesto

89

90+4

90+5

FT
Torino
TOR
Genoa
GEN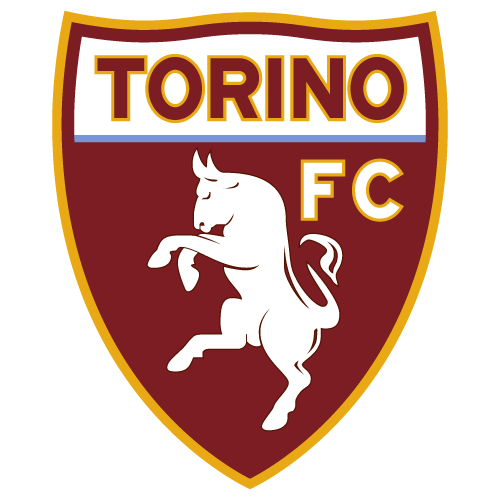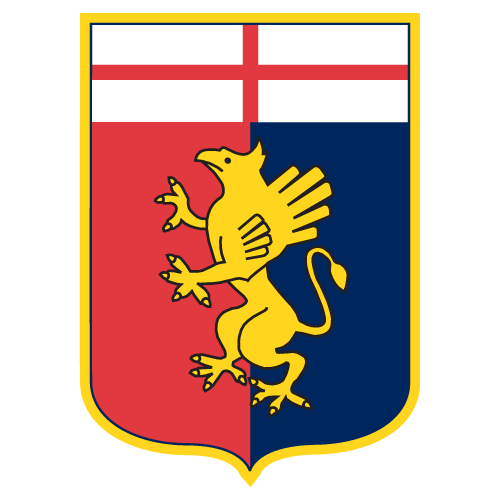 Torino
No.
Name

Shots

0

0

Shots on Target

Fouls Committed

0

1

Fouls Against

Shots

0

0

Shots on Target

Fouls Committed

0

2

Fouls Against

Assist

1

Offsides

0

Discipline

Shots

0

0

Shots on Target

Fouls Committed

1

0

Fouls Against

Assists

0

Offsides

0

Discipline

Shots

1

1

Shots on Target

Fouls Committed

2

0

Fouls Against

Assists

0

Offsides

0

Discipline

Shots

1

1

Shots on Target

Fouls Committed

4

0

Fouls Against

Assists

0

Offsides

0

Discipline

Shots

0

0

Shots on Target

Fouls Committed

2

0

Fouls Against

Assists

0

Offsides

0

Discipline

Shots

0

0

Shots on Target

Fouls Committed

2

1

Fouls Against

Assists

0

Offsides

0

Discipline

Shots

1

0

Shots on Target

Fouls Committed

0

0

Fouls Against

Assists

0

Offsides

0

Discipline

Shots

5

0

Shots on Target

Fouls Committed

1

3

Fouls Against

Assists

0

Offsides

0

Discipline

Shots

0

0

Shots on Target

Fouls Committed

1

2

Fouls Against

Assists

0

Offsides

0

Discipline

Shots

0

0

Shots on Target

Fouls Committed

4

6

Fouls Against

Assists

0

Offsides

0

Discipline

Shots

0

0

Shots on Target

Fouls Committed

0

0

Fouls Against

Assists

0

Offsides

0

Discipline

Shots

1

0

Shots on Target

Fouls Committed

3

1

Fouls Against

Assist

1

Offsides

0

Discipline

Shots

6

2

Shots on Target

Fouls Committed

4

2

Fouls Against

Assists

0

Offsides

0

Discipline

Substitutes

Shots

0

0

Shots on Target

Fouls Committed

0

0

Fouls Against

Assists

0

Offsides

0

Discipline

Shots

0

0

Shots on Target

Fouls Committed

0

0

Fouls Against

Shots

0

0

Shots on Target

Fouls Committed

0

0

Fouls Against

Assists

0

Offsides

0

Discipline

Shots

0

0

Shots on Target

Fouls Committed

0

0

Fouls Against

Assists

0

Offsides

0

Discipline
VENUE: Olimpico Di Torino
| | | |
| --- | --- | --- |
| - | | Match ends, Torino 2, Genoa 3. |
| - | | Match ends, Torino 2, Genoa 3. |
| - | | Match ends, Torino 2, Genoa 3. |
TOR
GEN
Possession
| TOR | | GEN |
| --- | --- | --- |
| 24 | Fouls | 18 |
| 2 | Yellow Cards | 1 |
| 1 | Red Cards | 0 |
| 0 | Offsides | 0 |
| 5 | Corner Kicks | 7 |
| 6 | Saves | 2 |
Italian Serie A Standings
AC Milan took down their Roman opposition Lazio at home thanks to crucial goals from Carlos Bacca and a M'baye Niang PK.

Paolo Bandini: After being suddenly surplus at Man City, Joe Hart has thrown himself into an unexpected challenge at Torino and is handling it well.

Kostas Manolas' agent has told ESPN FC that it is possible the in-demand Roma defender could sign a new deal at the Serie A club.

Arkadiusz Milik has scored three braces thus far in Europe, only behind that of Lionel Messi and Sergio Aguero.