KO

25

Daniele Portanova Yellow Card

26

Francesco Matuzalem Yellow Card

42

Salvatore Aronica Yellow Card

45

Emiliano Moretti Yellow Card

HT

58

Fabrizio Miccoli Yellow Card

65

On: Mauro Boselli | Off: Diego Fabbrini

69

76

Salvatore Aronica Red Card

80

On: Eros Pisano | Off: Marco Rossi

82

Santiago Garcia Yellow Card

83

On: Cesare Bovo | Off: Francesco Matuzalem

86

On: Ciro Immobile | Off: Juan Vargas

87

On: Andrea Dossena | Off: Édgar Barreto

88

On: Mauro Formica | Off: Josip Ilicic

89

Andrea Dossena Yellow Card

90+1

Andreas Granqvist Yellow Card

FT
Palermo
PAL
Genoa
GEN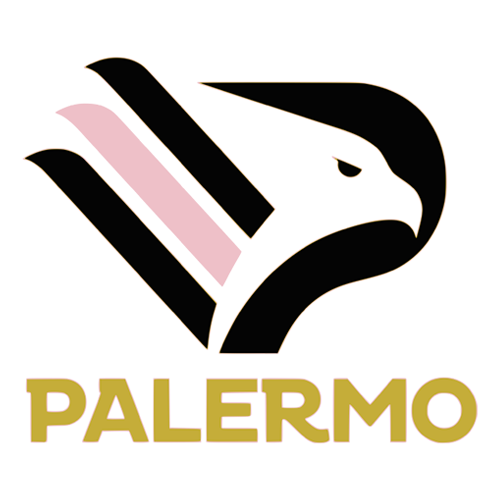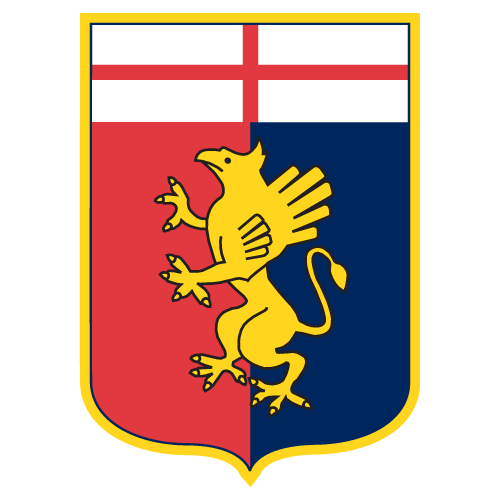 Palermo
No.
Name

Shots

0

0

Shots on Target

Fouls Committed

0

1

Fouls Against

Shots

0

0

Shots on Target

Fouls Committed

3

0

Fouls Against

Assists

0

Offsides

0

Discipline

Shots

0

0

Shots on Target

Fouls Committed

0

0

Fouls Against

Assists

0

Offsides

0

Discipline

Shots

0

0

Shots on Target

Fouls Committed

0

2

Fouls Against

Assists

0

Offsides

0

Discipline

Shots

0

0

Shots on Target

Fouls Committed

1

1

Fouls Against

Assists

0

Offsides

0

Discipline

Shots

0

0

Shots on Target

Fouls Committed

3

2

Fouls Against

Assists

0

Offsides

0

Discipline

Shots

4

1

Shots on Target

Fouls Committed

2

1

Fouls Against

Assists

0

Offsides

0

Discipline

Shots

0

0

Shots on Target

Fouls Committed

0

2

Fouls Against

Assists

0

Offsides

0

Discipline

Shots

2

0

Shots on Target

Fouls Committed

3

1

Fouls Against

Assists

0

Offsides

0

Discipline

Shots

1

0

Shots on Target

Fouls Committed

2

0

Fouls Against

Assists

0

Offsides

0

Discipline

Shots

0

0

Shots on Target

Fouls Committed

0

0

Fouls Against

Assists

0

Offsides

0

Discipline

Shots

0

0

Shots on Target

Fouls Committed

3

7

Fouls Against

Assists

0

Offsides

0

Discipline

Shots

1

1

Shots on Target

Fouls Committed

0

1

Fouls Against

Assists

0

Offsides

0

Discipline

Shots

3

0

Shots on Target

Fouls Committed

2

0

Fouls Against

Assists

0

Offsides

2

Discipline

Substitutes

Shots

0

0

Shots on Target

Fouls Committed

0

0

Fouls Against

Assists

0

Offsides

0

Discipline

Shots

0

0

Shots on Target

Fouls Committed

0

0

Fouls Against

Assists

0

Offsides

0

Discipline

Shots

0

0

Shots on Target

Fouls Committed

0

0

Fouls Against

Assists

0

Offsides

0

Discipline

Shots

0

0

Shots on Target

Fouls Committed

0

0

Fouls Against

Assists

0

Offsides

0

Discipline

Shots

0

0

Shots on Target

Fouls Committed

0

0

Fouls Against

Assists

0

Offsides

0

Discipline

Shots

0

0

Shots on Target

Fouls Committed

0

0

Fouls Against

Shots

0

0

Shots on Target

Fouls Committed

0

0

Fouls Against

Shots

0

0

Shots on Target

Fouls Committed

0

0

Fouls Against

Assists

0

Offsides

0

Discipline

Shots

0

0

Shots on Target

Fouls Committed

0

0

Fouls Against

Assists

0

Offsides

0

Discipline
| | | |
| --- | --- | --- |
| 90' | | Second Half ends, Palermo 0, Genoa 0. |
| 90' | | Mauro Formica (Palermo) wins a free kick on the right wing. |
| 90'+2' | | Foul by Luca Antonelli (Genoa). |
PAL
GEN
Possession
| PAL | | GEN |
| --- | --- | --- |
| 19 | Fouls | 18 |
| 3 | Yellow Cards | 5 |
| 1 | Red Cards | 0 |
| 2 | Offsides | 2 |
| 3 | Corner Kicks | 5 |
| 5 | Saves | 2 |
Italian Serie A Standings
Dybala's agent Gustavo Mascardi previously said Barca offered Juve double the €32 million they paid to Palmero in 2015 for the striker.

Juventus manager Massimiliano Allegri has described how impressed he is with Vincenzo Montella's AC Milan side.

The 21-year-old said he feels like "a leader" but not "irreplaceable" for Milan.

Benatia, 29, featured just 14 times in the Bundesliga under Guardiola at Bayern last season before moving to Juve in the summer.

While wearing the Azzurri shirt of Napoli last season, Higuain, 28, failed to beat Milan goalkeeper Donnarumma in two meetings.