KO

5

7

13

Bastian Schweinsteiger Goal

41

HT

First Half ends, Bayern Munich 3, Hertha Berlin 0.

45

On: Fabian Lustenberger | Off: Patrick Ebert

61

On: Alfredo Morales | Off: Änis Ben-Hatira

69

Mario Gomez Penalty - Scored

70

On: Adrián Ramos | Off: Pierre-Michel Lasogga

73

On: David Alaba | Off: Thomas Müller

75

On: Ivica Olic | Off: Mario Gomez

78

On: Diego Contento | Off: Philipp Lahm

FT
Bayern Munich
BMU
Hertha Berlin
HER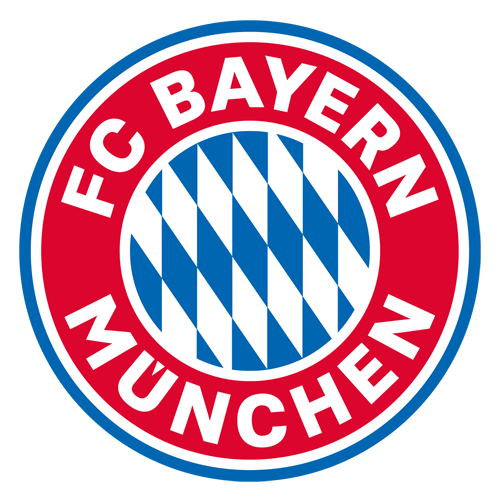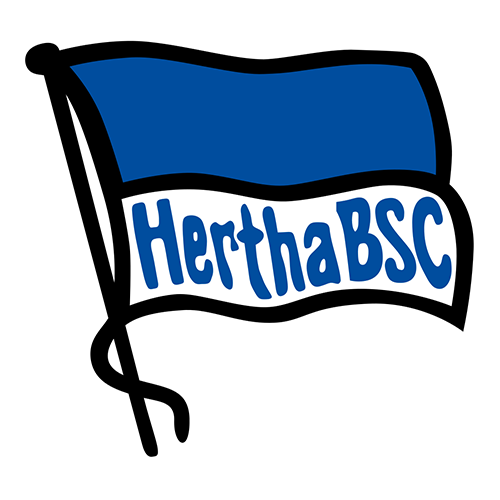 Bayern Munich
No.
Name

Shots

0

0

Shots on Target

Fouls Committed

0

0

Fouls Against

Shots

0

0

Shots on Target

Fouls Committed

1

1

Fouls Against

Assists

0

Offsides

0

Discipline

Shots

1

0

Shots on Target

Fouls Committed

1

1

Fouls Against

Assists

0

Offsides

0

Discipline

Shots

1

1

Shots on Target

Fouls Committed

0

1

Fouls Against

Assists

0

Offsides

0

Discipline

Shots

0

0

Shots on Target

Fouls Committed

1

0

Fouls Against

Assists

0

Offsides

0

Discipline

Shots

2

0

Shots on Target

Fouls Committed

0

0

Fouls Against

Assist

1

Offsides

0

Discipline

Shots

2

1

Shots on Target

Fouls Committed

1

2

Fouls Against

Assists

0

Offsides

0

Discipline

Shots

1

0

Shots on Target

Fouls Committed

0

1

Fouls Against

Assists

0

Offsides

0

Discipline

Shots

5

4

Shots on Target

Fouls Committed

0

0

Fouls Against

Assists

0

Offsides

0

Discipline

Shots

0

0

Shots on Target

Fouls Committed

1

0

Fouls Against

Assists

0

Offsides

0

Discipline

Shots

1

1

Shots on Target

Fouls Committed

1

3

Fouls Against

Assists

0

Offsides

0

Discipline

Shots

4

1

Shots on Target

Fouls Committed

0

2

Fouls Against

Assists

2

Offsides

0

Discipline

Shots

2

0

Shots on Target

Fouls Committed

1

2

Fouls Against

Assists

0

Offsides

2

Discipline

Shots

0

0

Shots on Target

Fouls Committed

1

0

Fouls Against

Assists

0

Offsides

0

Discipline

Substitutes

Shots

0

0

Shots on Target

Fouls Committed

0

0

Fouls Against

Shots

0

0

Shots on Target

Fouls Committed

0

0

Fouls Against

Assists

0

Offsides

0

Discipline

Shots

0

0

Shots on Target

Fouls Committed

0

0

Fouls Against

Assists

0

Offsides

0

Discipline

Shots

0

0

Shots on Target

Fouls Committed

0

0

Fouls Against

Assists

0

Offsides

0

Discipline
| | | |
| --- | --- | --- |
| - | | Match ends, Bayern Munich 4, Hertha Berlin 0. |
| 90' | | Second Half ends, Bayern Munich 4, Hertha Berlin 0. |
| 90' | | Foul by Jerome Boateng (Bayern Munich). |
BMU
HER
Possession
| BMU | | HER |
| --- | --- | --- |
| 8 | Fouls | 13 |
| 0 | Yellow Cards | 1 |
| 0 | Red Cards | 0 |
| 2 | Offsides | 2 |
| 3 | Corner Kicks | 2 |
| 0 | Saves | 4 |
German Bundesliga Standings
RB Leipzig climbed to third in the Bundesliga on Sunday night thanks to a 1-0 win at Wolfsburg, while Mainz beat local rivals Darmstadt 2-1.

Man City boss Pep Guardiola rubbishes the idea that the Premier League is more intense than others in Europe.

Many in England have often claimed that when it comes to intensity, the Premier League outrivals La Liga and the Bundesliga.

Embolo, 19, suffered the injury in a challenge with Augsburg defender Konstantinos Stafylidis early on in Saturday's 1-1 Bundesliga draw.