KO

13

21

36

45+1

Marcos Assuncao Yellow Card

HT

52

Gabriel Tamas Yellow Card

60

68

69

71

72

74

On: Martin Dani | Off: Fernando

75

On: Antonio Guayre | Off: Gustavo Lopez

77

On: Alberto Rivera | Off: Jesus Capi

77

On: Daniel De Ridder | Off: Nene

81

81

Antonio Guayre Yellow Card

85

Alberto Rivera Yellow Card

86

On: Jonathan Vila | Off: Larena Jorge

89

90+5

On: Francisco Jose Maldonado | Off: Rafael Sobis

FT
Real Betis
BET
Celta Vigo
VIG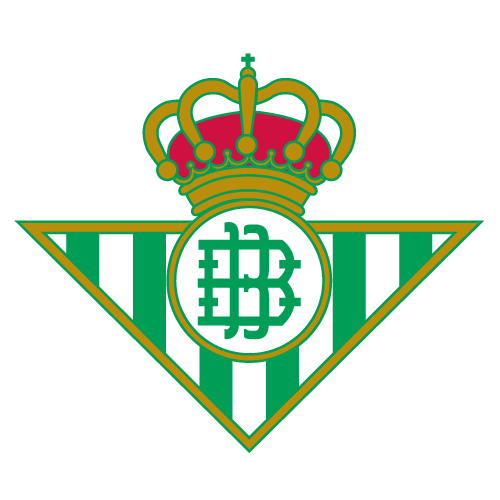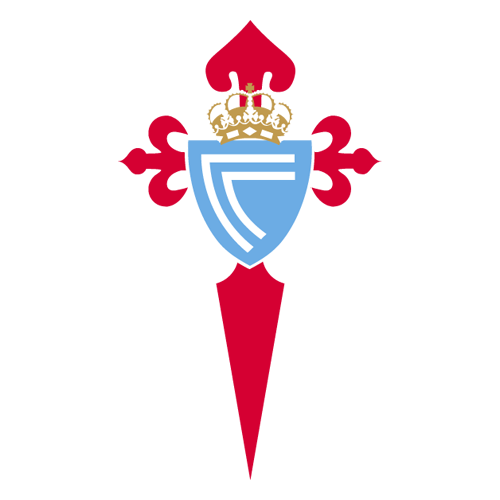 Real Betis
No.
Name

Shots

0

0

Shots on Target

Fouls Committed

0

0

Fouls Against

Shots

1

0

Shots on Target

Fouls Committed

3

0

Fouls Against

Assists

0

Offsides

0

Discipline

Shots

0

0

Shots on Target

Fouls Committed

1

1

Fouls Against

Assists

0

Offsides

0

Discipline

Shots

0

0

Shots on Target

Fouls Committed

1

0

Fouls Against

Assists

0

Offsides

0

Discipline

Shots

7

1

Shots on Target

Fouls Committed

1

3

Fouls Against

Assists

0

Offsides

0

Discipline

Shots

0

0

Shots on Target

Fouls Committed

5

2

Fouls Against

Assists

0

Offsides

0

Discipline

Shots

0

0

Shots on Target

Fouls Committed

1

1

Fouls Against

Assists

0

Offsides

0

Discipline

Shots

1

0

Shots on Target

Fouls Committed

3

0

Fouls Against

Assists

0

Offsides

0

Discipline

Shots

0

0

Shots on Target

Fouls Committed

2

1

Fouls Against

Assists

0

Offsides

0

Discipline

Shots

1

0

Shots on Target

Fouls Committed

3

4

Fouls Against

Assists

0

Offsides

1

Discipline

Shots

0

0

Shots on Target

Fouls Committed

2

0

Fouls Against

Assists

0

Offsides

0

Discipline

Shots

1

0

Shots on Target

Fouls Committed

2

7

Fouls Against

Assists

0

Offsides

0

Discipline

Shots

4

3

Shots on Target

Fouls Committed

1

5

Fouls Against

Assists

0

Offsides

0

Discipline

Shots

0

0

Shots on Target

Fouls Committed

0

0

Fouls Against

Assists

0

Offsides

0

Discipline

Substitutes

Shots

0

0

Shots on Target

Fouls Committed

0

0

Fouls Against

Assists

0

Offsides

0

Discipline

Shots

0

0

Shots on Target

Fouls Committed

0

0

Fouls Against

Shots

0

0

Shots on Target

Fouls Committed

0

0

Fouls Against

Assists

0

Offsides

0

Discipline

Shots

0

0

Shots on Target

Fouls Committed

0

0

Fouls Against

Assists

0

Offsides

0

Discipline
VENUE: Benito Villamarín
BET
VIG
Possession
| BET | | VIG |
| --- | --- | --- |
| 25 | Fouls | 25 |
| 5 | Yellow Cards | 6 |
| 0 | Red Cards | 1 |
| 1 | Offsides | 3 |
| 6 | Corner Kicks | 4 |
| 0 | Saves | 3 |
Spanish Primera División Standings
The latest edition of the biggest game in club football takes place on Saturday when Barcelona host Real Madrid. Here are our writers' predictions.

Former Barcelona full-back Gianluca Zambrotta recalls some of his top Clasico moments against Real Madrid.

Barca go into Saturday's Clasico at the Camp Nou six points behind Madrid, whose coach Zinedine Zidane will be without some of his best players.

A meeting between two of the most iconic clubs in the world meet again in the latest chapter of El Clasico.