Zlatan Ibrahimovic told Jose Mourinho not to pick him before Manchester United exit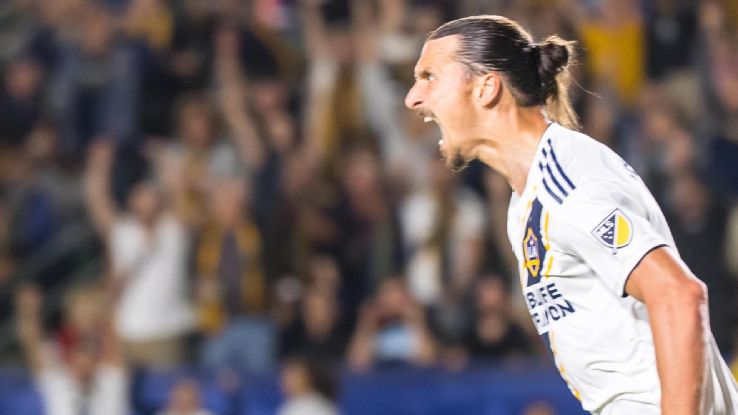 Zlatan Ibrahimovic says he encouraged Manchester United boss Jose Mourinho to "select someone else" as he battled to regain his full fitness in his last months at Old Trafford.
The Swedish striker was struck by a major knee injury in April 2017, but returned to play in seven games that November and December before suffering a setback and ultimately signing for the LA Galaxy the following March.
Ibrahimovic had been slated to return to full fitness a month earlier, but he told the BBC he was reluctant to take up a spot in Mourinho's United side if he was not at 100 percent.
"When I was ready, I said to myself 'I am not there,'" he said. "They had a Zlatan before. After, I was not ready to be that Zlatan.
"I was selected in many of the games but I told the coach: 'Listen, I am not ready. I don't want to disappoint you. The respect I have for my teammates and the coach. Select someone else who can do the job better.' I stood up and did it, even if I am Zlatan."
Ibrahimovic had been out of contract after his initial injury but signed a new deal that summer, and he said his quick return to the pitch was sparked by a desire to play, not money.
"The situation was not about having a contract and earning money," says Ibrahimovic. "It was all the opposite. I said 'I don't want a salary, you keep it.'"
The 36-year-old has been enjoying his move to Major League Soccer, scoring 11 goals in 14 league games, and he said he was pleased to put the injury woes behind him.
"Every time I put on my football shoes, I am enjoying the moment because after the bad injury I had there were not many hopes I could play again," he said.