Cantona loves Mourinho, but would prefer Guardiola as Man United boss
Manchester United legend Eric Cantona says he "loves" Jose Mourinho but would prefer the team were coached by Man City boss Pep Guardiola.
United are second in the Premier League and, despite this week's surprise defeat at Basel, top of their group in the Champions League.
FC Basel

Manchester United
Game Details
Mourinho, however, has faced some criticism for his approach to games against top-six rivals, and particularly during the goalless draw with Liverpool at Anfield in October.
Cantona said attacking football was part of United's tradition and feels there's another manager that could bring that quality to Old Trafford.
"I love Mourinho as a manager and I said it before he arrived in Manchester, he is very intelligent, clever, he takes all the pressure on himself,'' Cantona told BBC 5 Live.
"He has a lot of charisma, has won a lot of things and will win a lot of things.
"But, the football I played, and [Sir Alex] Ferguson played, Matt Busby before, it was very creative.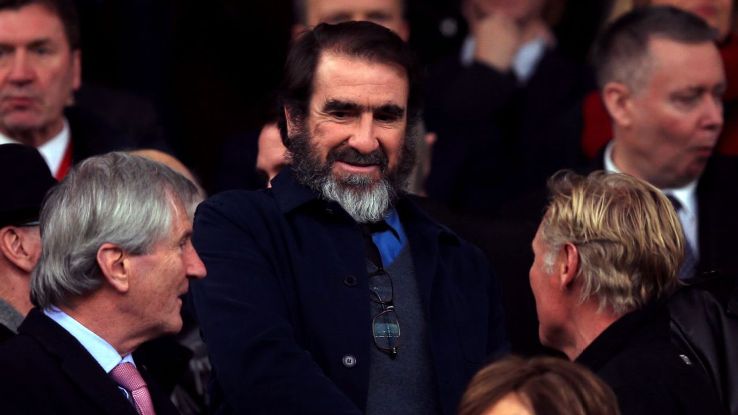 "But today, in football, I loved [Johan] Cruyff when he was manager at Barcelona, I loved Ajax in the '70s, I grew up with this kind of football and the football we played with Ferguson was very creative and more Manchester United.
"It's why I prefer the way Guardiola plays and I would prefer to have him as manager of Manchester United.''
FC Basel

Manchester United
Game Details
Mourinho won two trophies in his first season at Old Trafford after taking over from Louis van Gaal in 2016.
This season, he is leading the club's first title challenge since Ferguson retired in 2013.
However, Guardiola's City have swept all before them so far this season and sit top of the Premier League, eight points clear of United, going into the weekend's fixtures.
Guardiola appears to have finally implemented the style he made so successful at Barcelona and Bayern Munich, and Cantona cannot understand why United's board would not have wanted him in red.
"It's more logical,'' he added. "I cannot understand why Manchester United take a manager who plays in a defensive way but is a great manager, a great man and I still love him but I prefer to watch a game when Barcelona play.
"I don't watch Manchester City because it's Manchester City but I would love to play for a team managed by Guardiola.''
Information from Press Association Sport was used in this story.