Louis van Gaal admits disappointment in Manchester United results
Louis van Gaal says both he and Manchester United's ownership are "disappointed" by performances this season, but he still insists he would have been told if the club were planning to replace him.
United have struggled to stay in the top four of the Premier League this season and currently sit six points adrift in fifth place.
After a brief resurgence over the holiday period, United suffered a disheartening defeat at home against Southampton, reigniting calls for Van Gaal to be sacked which have yet to fade despite more encouraging results of late.
As recently as three weeks ago, Van Gaal was insisting United were still in the title race, but in an interview with the Independent released late Thursday night, the Dutchman now admits his dissatisfaction is shared by the Glazer family who own the club and executive vice-chairman Ed Woodward.
"Of course, the Glazers are disappointed. Ed Woodward is disappointed and I am also disappointed because we are now further away from the top," said Van Gaal, adding that a string of injuries has left United "very unlucky."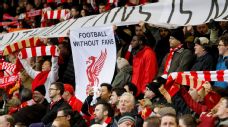 Sources have told ESPN FC and multiple other news outlets that United have begun talks with Jose Mourinho about replacing Van Gaal, but the Dutchman still refuses to believe that Woodward would have approached another coach without informing him first.
However, he admitted that if the club was looking to make a change for next season, they would be right to explore their options now. He also would not deny that he has talked to Mourinho.
"I have not said that we have spoken, but he [Mourinho] is my friend, so there you go," Van Gaal said. "But I don't know if Manchester United have spoken with Mourinho or not.
"I can only say that I have spoken with Ed Woodward and I cannot imagine that they have spoken with each other. I think that if they speak with another manager, they would tell me because our relationship is like that. But I think that, if they want to change, they have to prepare themselves. That is also a professional attitude, in my opinion.
"If they are thinking that they want to replace me, they have to prepare and they have to enquire, that is what I think. But if it is like that, they have to say it to me. And I believe they will tell me if it is like that. I not only have a strong relationship with Ed, but also with the Glazers. I have a good feeling with the Glazers also.
"And that is why I am annoyed with all the publicity. I have been 'sacked' three times and now it is about negotiations starting with Jose Mourinho. The next time, it will be another [manager]."
Van Gaal also blamed former United player-turned-pundit Paul Scholes for spearheading the campaign against him.
"Only when Paul Scholes started he influenced a certain amount of fans," Van Gaal said. "... What Scholes is thinking, he has to think it. Every human being can give his opinion. I don't bother about that, I think it is good. But my problem is when you create an atmosphere, a very negative atmosphere for somebody, so maybe he should be more positive."
The spectre of Mourinho has raised doubts that the former Chelsea man would continue United's long-standing policy of promoting talent from the club's youth ranks, something Van Gaal said he sees as his "legacy" after using Jesse Lingard and Cameron Borthwick-Jackson extensively this season.
"I hope people will look back in the future and talk of the young players as my legacy, but you can never tell," Van Gaal said. "The next manager would also have to show the confidence in the younger players. So I cannot judge. If United, after I retire, hire a manager who does not give the benefit of the doubt to youngsters, it shall be very difficult.
"It is also very important for the board of Manchester United to look at the profile of the new manager. If they ask [for a recommendation as manager], I shall give my opinion and after that, they can do what they wish. But I never reign beyond my grave and, when I am gone, I cannot influence or contribute."
Among the alternatives to Mourinho is Ryan Giggs, about whom Van Gaal had many nice things to say, though he stopped short of endorsing his assistant as his successor.
"I am impressed by his hard-working attitude because ex-players are not often good examples of hard-working managers," Van Gaal said of Giggs.
"He is very hard-working and it is impressive. What he has to do for me is analyse the opponent and his explanation of that is very good. His coaching capacity, his reading of the game, are excellent and he can say the right things to my players. I am very happy with him."