Louis Van Gaal calls Jose Mourinho-Man United links 'nonsense'
Manchester United manager Louis van Gaal has described this week's reports that the club have opened talks with Jose Mourinho as "nonsense."
On Thursday night, sources told ESPN FC that Mourinho was confident about taking over at Old Trafford next season after establishing talks with United, while the BBC and Manchester Evening News also reported on Friday that talks are underway with Mourinho's representatives.
But Van Gaal told English newspapers ahead of Man United's game at Chelsea on Sunday that he doesn't believe in the links between his club and the Blues' former manager.

Chelsea

Manchester United
Game Details
"The last two months have been very difficult for my wife, my kids my grandchildren and my friends to cope with," Van Gaal said. "For me too, but I can cope. In the Netherlands they know I am too arrogant to doubt myself, but I also know that such a nonsense is being created about me.
"I do not believe that there is already a relationship between Jose Mourinho and Manchester United."
Mourinho is eager to get back to football after being sacked in December, and he revealed to GQ in an interview released on Saturday that he is not happy taking time away from the game.
"To be fully happy I need everything, so I go back to football," he said. "I think it's my natural habitat. I have worked since I can remember, and as a manager since 2000. I stopped when I left Chelsea in 2007, for a few months, and now is the second time I stop in 15 or 16 years, so it is not a drama. But for sure, I will be back soon."
In Van Gaal's second year in charge of Man United, the club are in fifth place in the Premier League and could find themselves as much as seven points adrift of the Champions League spots if they do not beat Chelsea.
The manager acknowledged that he understands speculation over his future will come, particularly after United went four games without a win in January, a streak broken by Tuesday's 3-0 win againt Stoke.
"It is logical when you have lost four matches in a row, people are bound to be doubting," he said.
"It is the football world nowadays. It is a pity, but it is like that."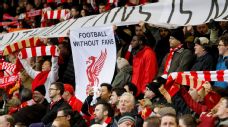 About a recent report in The Sun that said he had increased security at his home, Van Gaal said: "I criticise the media for inventing stories. I never hired security. Never ever. And I am walking on the streets without security and all the people I meet are very positive."
Van Gaal still believes he has improved Man United since he took over the club, and cited an injection of youth to the team under his watch.
"If you look at the selection now to the one I took over there is no comparison," he said. "When I came in there were eight or 10 players over the age of 30.
"I had to move some out, and people said I was wrong, but in the last 18 months players like Rio Ferdinand and Nemanja Vidic have retired. They are not playing football any more."